Here's The Real Reason Why Saweetie Doesn't Have Any Tattoos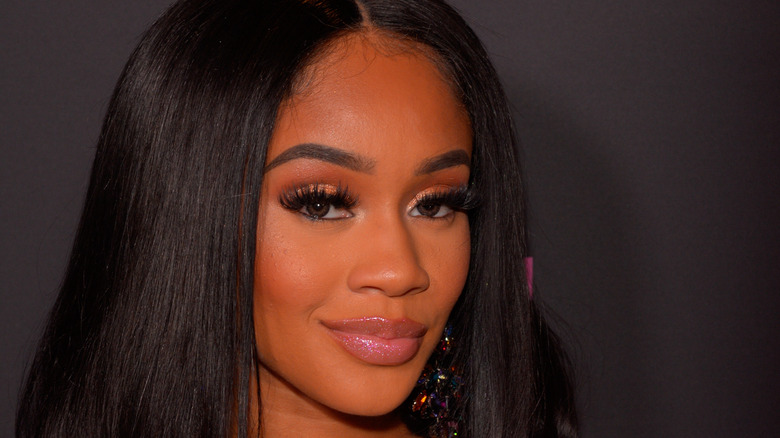 Shutterstock
Tattoos are a familiar art form to rapper Saweetie, however, the artist is surprisingly inkless, (via Inked Mag). In an industry where artists typically sport at least one tattoo, it's a little bit taboo that Saweetie went so long without any ink. It's especially strange considering her parents are inked up from neck to toe.
Saweetie revealed to Us Magazine that she never desired to get a tattoo because of obligations and responsibilities. "My mom and my dad have beautiful tattoos, but I never really thought to get one because I've either been busy with sports, college, or music," the "Best Friend" artist admitted. "I've always wanted one, but if I got one, it would be dramatic and I don't know if I'm ready for that because it would definitely change my image."
She later added, "I wouldn't necessarily go all out, but it would be visible."
However, that doesn't stop her from trying on faux tattoos, however. In 2020, Saweetie took to Instagram to share a photo of herself wearing a faux sleeve of tattoos and one on her back. The caption read, "Should I get yatted?" While the rising star is still contemplating whether or not she should get a tattoo, the question remains: is the ink life in her future? 
The sentimental reason behind Saweetie's future tattoos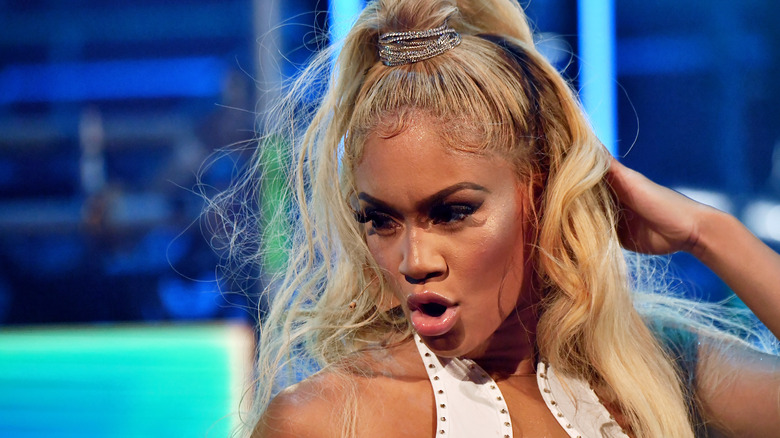 Jeff Kravitz/Getty Images
If Saweetie were to get a tattoo, however, she says she would get something similar to her mom's tattoos, according to Us Magazine. "My mom had a cobra on her back and I always loved it," she confessed. "She's just so fine, so smart and so bossed up, so maybe that! I'm such a copy cat when it comes to my mom."
The "My Type" rapper is close with her mother, according to Gossip Cop. In December 2020, she shared a photo on Instagram of herself and her mother side by side, comparing their looks together and seriously, the difference was almost unnoticeable! 
Saweetie not only inherited her mom's incredible looks but also her talent. Per Gossip Cop, her mother was a model and starred in a few hit '90s rap videos including Nelly's "Ride Wit Me" and DMX's "What They Really Want." Saweetie's love of dancing and singing comes for her mother. So, it's no surprise that her mother is her inspiration for any future tattoos that she might be getting.