Who Is Married At First Sight: Unmatchables Contestant Xavius?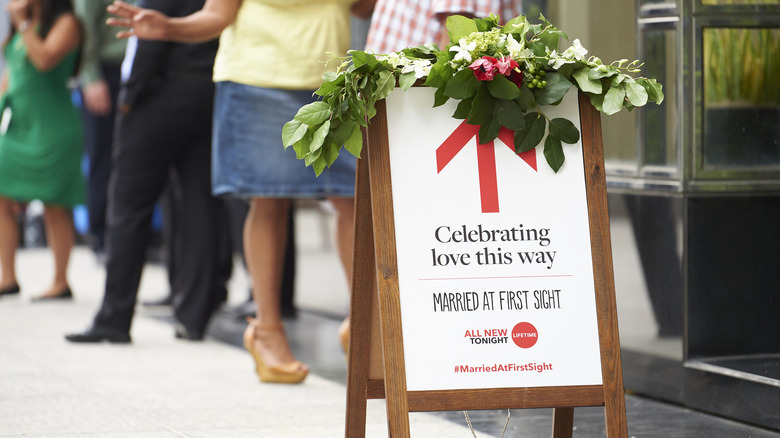 Cooper Neill/Getty Images
After 13 successful seasons and almost as many spinoffs, "Married at First Sight" is mixing things up yet again with the launch of "Married at First Sight: Unmatchables." As Us Weekly notes, the brand new series sees 16 applicants who were cut over the years from the original show getting another opportunity to find love, with the help of experts Pastor Calvin Roberson and Dr. Viviana Coles. On what makes someone "unmatchable," Dr. Coles noted that not being ready to be monogamous is huge. 
Likewise, maturity is a major factor in finding a partner. As Pastor Roberson explains, "If you still have those attitudes of, 'I want to party all the time,' you're gonna be unmatchable." The cast was chosen from a massive group of 65,000 previous applicants and ranges from 32-year-old Ashli, who hasn't kissed anyone in over a decade to, on the exact opposite side, 37-year-old Ervin, who's been engaged four times. Of their number, Xavius is definitely one of the most interesting characters.
Xavius refuses to change his lifestyle
As Ebony notes, Xavius is a 25-year-old training to be a funeral director, who reportedly "prefers the company of dead people," which may explain why he's found it so difficult to date, since corpses aren't generally very talkative. The "Married at First Sight" star is all about looks, with a particular emphasis on scent. He's even been known to sniff prospective dates, presumably in an effort to figure out whether the woman in question is compatible with him. Xavius' regimented lifestyle also makes it difficult for him to meet someone special, so Pastor Calvin Roberson and Dr. Viviana Coles will be working on loosening him up first and foremost. Primetimer elaborates, reporting that the "Married at First Sight" contestant has a vocal issue with "voluptuous women" and refuses to budge when it comes to changing his schedule or habits. 
Routine is everything to Xavius, so he'll need to find someone who can slot perfectly into his life. The trailer for the first season of "Unmatchables" teases the experts are facing "their greatest challenge yet" (via YouTube), and it's hard not to take that at face value when considering Xavius. As People notes, "Each self-contained episode will follow one of eight potential new couples from Atlanta as they get a lifestyle overhaul to help make them marriage material." Contestants will get a makeover as well as work on their personal issues, before being set up on a date to ascertain whether they're really unmatchable after all.