British Politician Makes Startling Claims About The Future Of The Monarchy Post-Megxit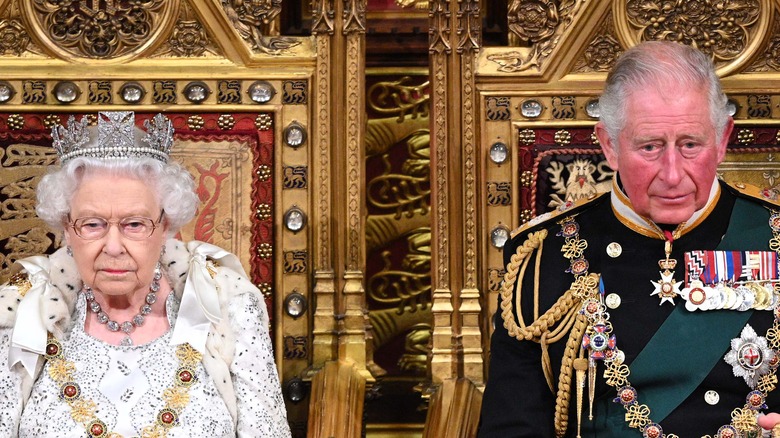 Wpa Pool/Getty Images
Prince Harry and Meghan Markle's bombshell interview with Oprah Winfrey sent shockwaves around the world, and, according to one British politician, comments made by the Duchess of Sussex during the CBS sit-down will potentially change the future of the British royal family (via Page Six). 
During an interview with Vanity Fair, the first Black member of Parliament and former Shadow Home Secretary, Dianne Abbott, expressed her belief that Markle's revelations about the royal family could alter the monarchy "as we know it," claiming it will only "last as long as the queen is alive."
Discussing what might happen in the U.K. following the eventual death of Queen Elizabeth II, Abbott said, "I think there will be a big public debate ... and I think what the royal family and their advisers did with Meghan will be part of the argument for change." Speaking to the publication, Abbott also claimed she could one day see a situation where the issue would become a Parliamentary debate, adding there could be a "clamor to look at the current arrangement and maybe move to a more Scandinavian monarchy, where you don't have all the pomp and ceremony."
There have been further predictions about the future of the monarchy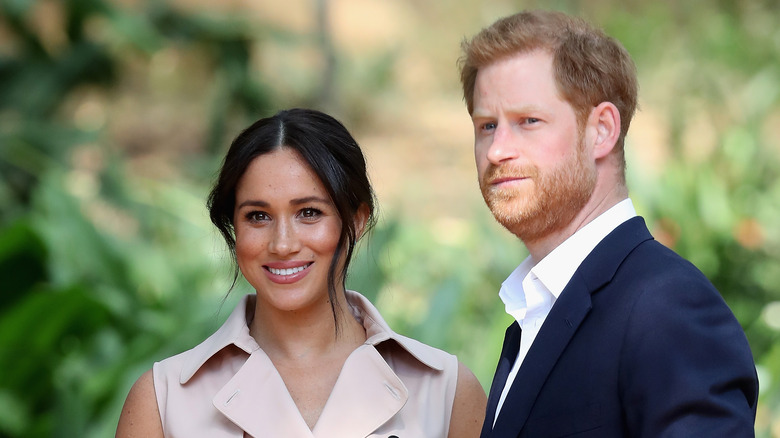 Chris Jackson/Getty Images
Abbott's royal predictions come after the many shocking revelations to have emerged during Harry and Meghan's tell-all interview back in March, during which Markle revealed there had been "concerns and conversations" about "how dark" baby Archie's skin color would be (via The Sun). Speaking in the interview, both the Duke and Duchess of Sussex alleged that an unnamed member of the royal family had previously speculated over Archie's skin color, asking "what that would mean or look like." 
However, after being probed by Winfrey to reveal the identity of the royal family member in question, the pair refused to answer, with Markle saying it would be very "damaging" for them.
Elsewhere, famed British writer, Anna Pasternak, has been making some post-Megxit royal predictions of her own. Per The Daily Mail, Pasternak claims that Prince Harry and Meghan Markle's CBS interview will have long-lasting consequences for the future of the monarchy. "The Sussexes have sparked something so fundamentally incendiary in this country that it is changing the face of Britain, and I think the monarchy as an archaic institution may well topple" she told Vanity Fair. Adding, "I'm not 100 percent sure that we will see Charles ascend to the throne."