Why Gayle King Is Facing Backlash For Prince Philip Funeral Coverage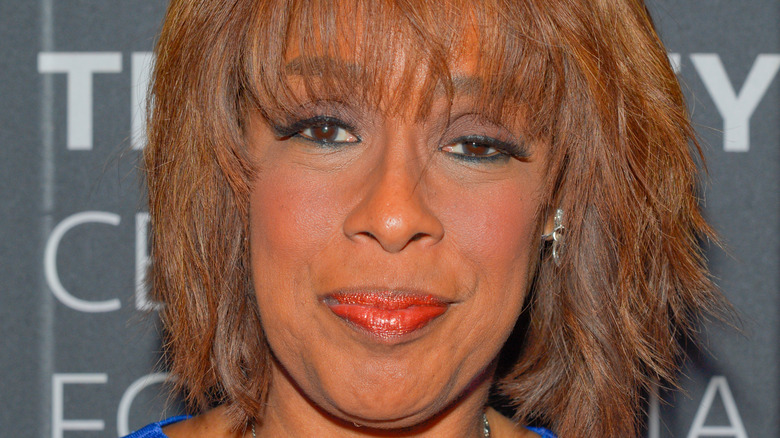 Shutterstock
Many people around the country tuned in to watch Gayle King cover Prince Philip's funeral on Saturday, April 17, 2021. While some viewers may have missed a comment she made during the procession, others are calling out Oprah Winfrey's BFF for her sexist remark.
The hubbub has to do with Princess Anne, according to Nine.com. During CBS's broadcast of the procession, King asked former Vanity Fair editor Tina Brown why she was the only woman walking behind the casket, and suggested this was a departure from royal tradition (via Express).
But as royal watchers were quick to point out, Anne is the Duke of Edinburgh's only daughter — his sons are Prince Charles, Prince Andrew, and Prince Edward. They were also walking in the procession with their sister, as were Philip's grandsons, Prince Harry and Prince William (via Insider).
The backlash toward King on social media was swift and brutal.
What Twitter had to say about Gayle King's faux pas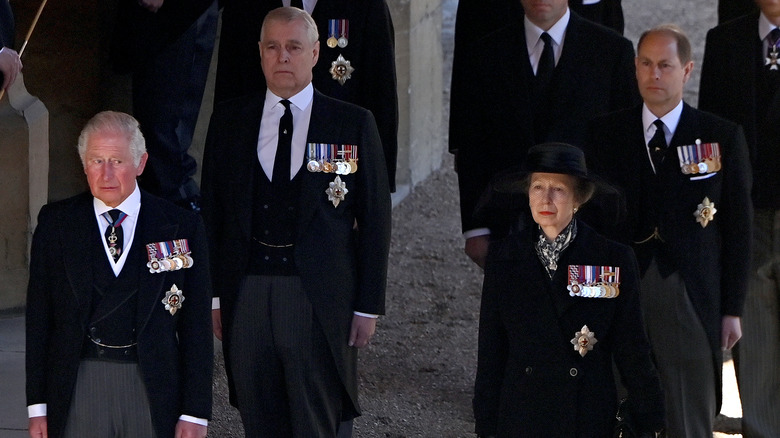 Pool/max Mumby/Getty Images
If Twitter is our barometer, it seems King's comment about Princess Anne's presence in the procession at Prince Philip's funeral really ruffled some feathers. "Seriously, what was Gayle King thinking, questioning why Princess Anne was walking behind Prince Philip's land rover?" one irked Twitter user asked.
Another observer angrily tweeted, "#cbsnews #gayleking shut up during the royal funeral!!!!" Another noted, "You can tell @GayleKing really did a huge amount of research when she didn't even know the basics of the funeral or the Royal Family in general....almost as if she wasn't up to the job to start with. 'Unprofessional' comes to mind."
Another Twitter user didn't hold back with this opinion: "Tell #GayleKing that she knows nothing about Royal protocol & sexism doesn't come in to [sic] our Royal Family. Princess Royal had every right to walk behind her Father. #PrincePhilipfuneral." Finally, someone else blasted King with this comment: "#gayleking is a #dufus, #PrincessAnne can walk anywhere she likes..."