The Real Reason Danny Masterson Is Furious With Leah Remini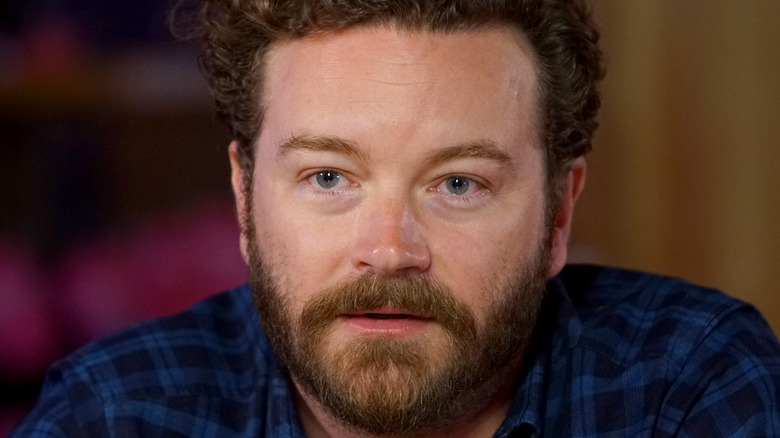 Anna Webber/Getty Images
In August 2019, four women sued "That '70s Show" star Danny Masterson and the Church of Scientology, to which he belongs, claiming they had been stalked and harassed after accusing the actor of rape and sexual assault, as The Hollywood Reporter reported at the time. Masterson was fired from Netflix series "The Ranch," as well as being dropped by his representation, on foot of the LAPD investigation into the women's claims. He denied that any non-consensual sexual encounters had occurred, alleging he was being "railroaded" by a bitter ex. Scientology doctrine reportedly forbids members from reporting crimes committed by other members to the police.
The accusations against Masterson were covered on the series finale of Scientology defector Leah Remini's A&E series, "Scientology and the Aftermath." "The King of Queens" star has been fighting to expose the church's many ills for years, becoming one of its most vocal and defiant critics. When Masterson was charged with three counts of rape in June 2020, the actress celebrated on Twitter, writing, "Finally, victims are being heard when it comes to Scientology! Praise the lord! This is just the beginning Scientology, your days of getting away with it is coming to an end." As a result of her campaign, Masterson claims Remini is impacting his right to a fair trial.
The beleaguered actor blames Leah Remini for his current predicament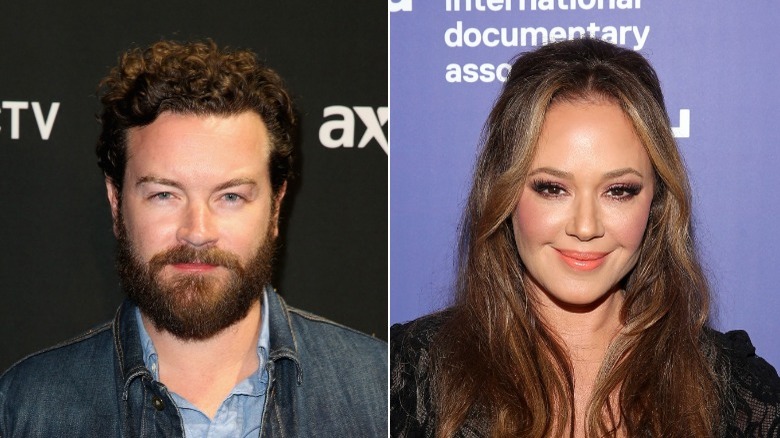 According to TMZ, Danny Masterson has filed papers accusing Leah Remini of disrupting his ongoing court case thanks to her very public, ongoing campaign against the Church of Scientology. The "That '70s Show" alum further claims that Remini herself encouraged three of his accusers, none of whom have been identified publicly, to push forward with their accusations against him. Masterson argues they wouldn't have done so without the actor's suggestion. The beleaguered actor alleges Remini has rendered prosecutors "star-struck" due to her celebrity, and even suggests she's in cahoots with officers, whom she is using "as her personal security."
Further, Masterson claims the "The King of Queens" star coached his accusers when they were providing statements to law enforcement. He is therefore requesting more time to adequately prepare his defense, due to the purportedly anti-Scientology slant the actor feels exists in the LAPD and the press. As Page Six reported in January, Masterson pleaded not guilty to raping three women, between 2001 and 2003. According to prosecutors, the alleged events all took place at his L.A. home and substances may have also been involved. Masterson is facing a maximum 45-year prison sentence if convicted. Remini has yet to publicly respond to the actor's accusations.