22% Of People Agree This Is The Most Overrated Country Singer Today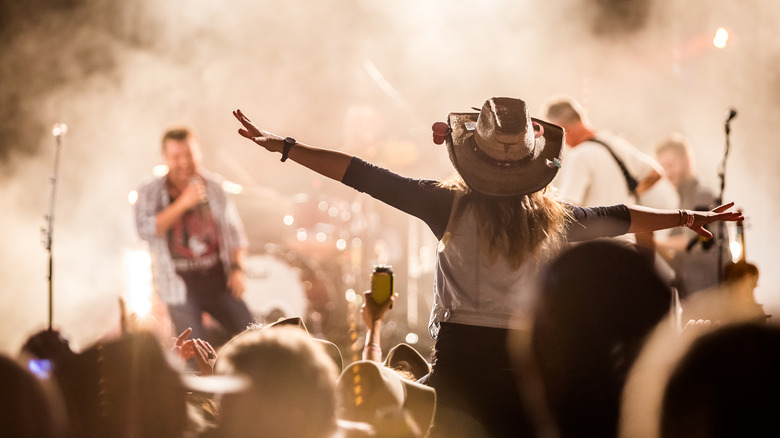 Shutterstock
Country music is the third most popular music genre in the United States, just slightly below rock (number one) and pop (number two), via Statista. And of course, like any genre, its fans have their own favorite bands and artists who define their love of the genre. In 2020, the most popular country artists were, in descending order, Luke Combs, Morgan Wallen, Kane Brown, Maren Morris, and Jason Aldean (via Billboard). Of course, just as folks have their favorite musicians, they also have their least favorite, and interestingly many of our readers agree upon who they find to be the most overrated country stars.
Bringing up the rear, with 11.94% of the votes, is Chris Stapleton. Even his heart-warming hit "Tennessee Whiskey," which was a hugely popular cover of an '80s song and plays on bar jukeboxes constantly, couldn't save him from being much maligned by many country fans (via Billboard). Next up is Morgan Wallen. While the recent breakout star has had bigger issues this year than people thinking he is overrated (namely, having his music pulled from stations all over the nation after a video surfaced of him using a racial epithet), he took fifth place on our readers' list of most over-hyped country artists.
And the winner is ...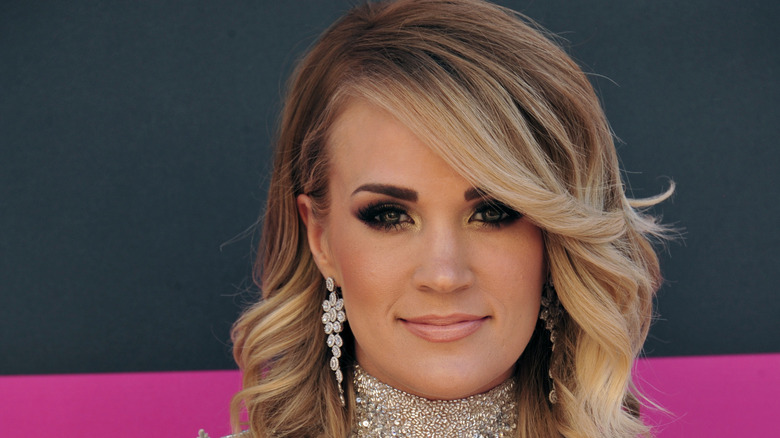 Shutterstock
Fourth from the top of the list is Luke Combs, earning 15.43 percent of the votes. Combs was told by record execs that he would never have a major career, as he just wasn't "a headliner," yet he has had eleven smash hits on country radio from "She Got The Best of Me" to "Beautiful Crazy," so one could technically say he was underrated for a long time (via Taste of Country). Even so, it seems many folks seem to feel his music is overrated. Interestingly, two country acts tied exactly, making them both the winners of the silver medal. Florida Georgia Line and Miranda Lambert, vastly different from each other, both earned 18.63 percent of the votes. Though Lambert has been releasing hit albums for well over a decade and Florida Georgia Line have enjoyed major crossover success thanks in part to their team-up with rapper Nelly for "Cruise," it seems some folks are just sick of them.
And, taking home the gold for most overrated country star is everyone's favorite American Idol country graduate, Carrie Underwood, who earned a whopping 22.42 percent of the votes. Not even her powerful belting voice and her countless sing-along-worthy hits from "Before He Cheats" to "Cowboy Casanova" to "Jesus Take The Wheel" could spare her. Considering she is worth an estimated $140 million, however, it seems she is doing just fine without the love of those who find her painfully overrated (via Yahoo Finance).