The Unexpected Connection Between The Kardashians And Bridgerton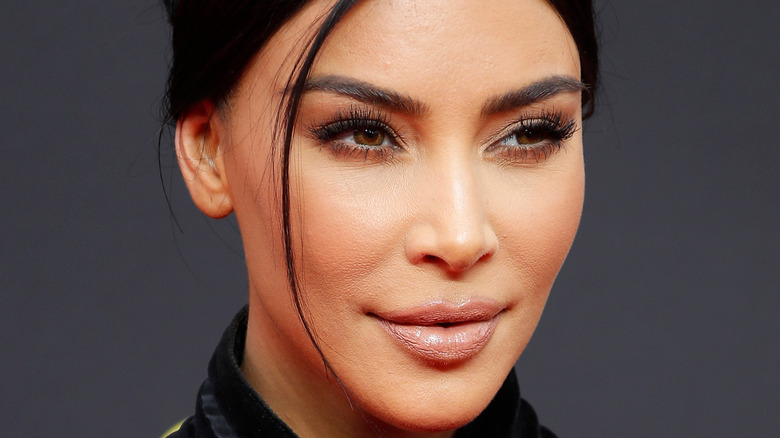 Shutterstock
Two of the most prevalent forces in pop culture are no doubt the Kardashian family and the Netflix show, "Bridgerton." Can you ever go online and not see a story about one or the other? Well, in a crazy case of two worlds colliding, would you believe that the Kardashians and the insanely popular series have a surprising connection?
The unexpected link was revealed in a Twitter exchange between Kim Kardashian and "Bridgerton" star Nicola Coughlan according to ET Online. Of course, we already knew the newly single mom of four was a big fan of the show, like every other breathing human (via Bustle). On Tuesday, Coughlan tweeted a tidbit that clearly shook Kardashian to the core.
"As the world's number one @bridgerton Stan does @KimKardashian know that the Kardashians were a massive inspiration for the Featheringtons and we talked about them all the time during our fittings? Because I feel like she should know this," the actress, who plays Penelope Featherington, said (via IMDb).
That's when the reality star pretty much lost it.
Kim Kardashian and Nicola Coughlan become Twitter friends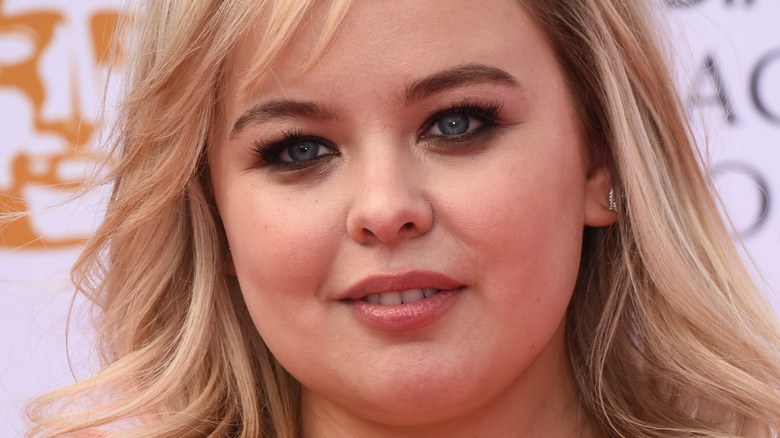 Shutterstock
Kardashian's day got a lot better when she learned that her family was a "massive inspiration" for the show she loves. The SKIMS creator quickly responded to Coughlan's Twitter revelation, writing, "WHAT?!?! I am freaking out!!!!!! This tweet was sent to me on my @bridgerton group chat! Can I please come to a fitting?!?! It would make my whole life!!!!!! I love you Lady W!!!"
Of course, unless you've been living underneath a rock, you know that Penelope is actually Lady Whistledown, which is revealed in the season finale (via Screenrant).
Coughlan, AKA Lady W, went on to tell Kardashian she was welcome at a "Bridgerton" fitting, adding that a Mr. Pearl made a corset for both her character, and for the reality star's Met Gala look (via ET Online). 
From there, Kardashian was in full on fangirl mode, tweeting, "OMG I'm gonna faint!!!!!! Does this make me an honorary Duchess in Bridgerton ?!?!?!? I am the corset Queen!!!" Coughlan shot back a compliment that must have made Kardashian's week: "Why of course, Duchess Kardashian of Calabasas! Lady Whistledown is happy to declare you the season's true incomparable."
Not surprisingly, fans responded by calling for Kardashian to join the cast of "Bridgerton." Hey, she already knows how to wear a corset!