A Step-By-Step Guide To Making A Homemade Wedding Cake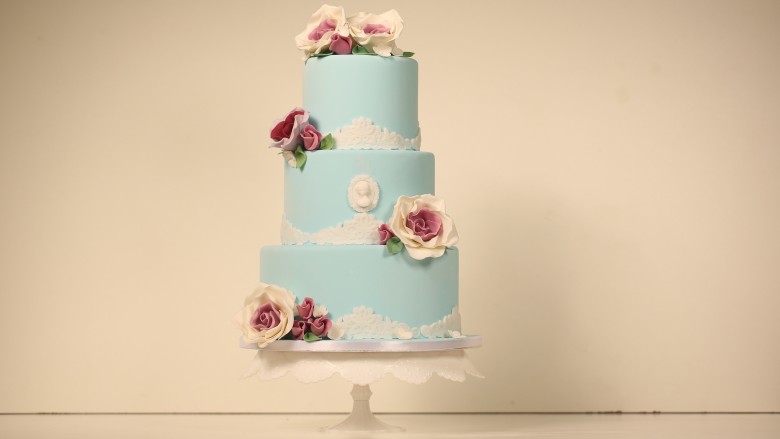 Shutterstock
We may receive a commission on purchases made from links.
Whether you are a DIY bride or a very generous friend, making a homemade wedding cake for the first time can be intimidating. There is naturally a bit of a trial and error involved in the process, but you still need your first wedding cake to turn out perfectly — after all, it's for someone's wedding! I've made three wedding cakes now, including my own, and along the way I've learned two key rules: plan ahead and be flexible. No matter how much you plan, problems are going to arise. A frosting that's come out fluffy and sturdy 10 times may randomly end up watery, your biggest cake layer may stick to the pan, and you may run out of strawberries on the day you're filling the cake. But as long as you can keep a level head and get creative on the fly, everything will turn out great. Here's my step-by-step guide to making a homemade wedding cake.
Make a vow to this crazy plan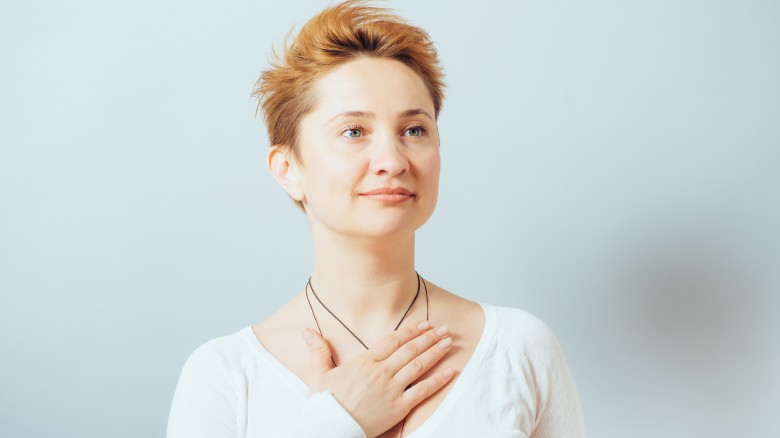 Shutterstock
Before you even offer to make a wedding cake for someone, make sure your heart is really, truly in it. No matter what, there will probably be moments along the way when you think, "Man, I really wish I hadn't signed up for this" or "Wow, buying a cake sure seems easy right about now." But if you're hesitant from the start, forget about it. Whether you want to do this as a unique gift for the bride and groom — and by the way, don't count on it being a cheap gift — or you love baking and see it as a fun challenge, know your reasons for committing to making a wedding cake before the sugar and flour start flying.
Plan with the happy couple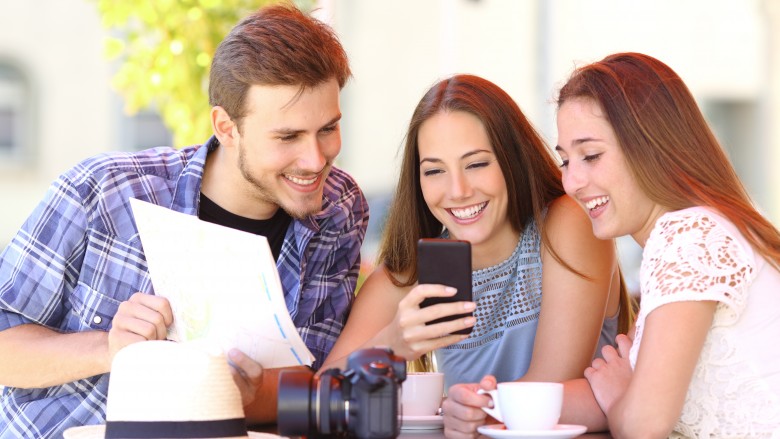 Shutterstock
Not every bride or groom wants a homemade wedding cake, so don't pressure them to agree to let you bake. If she wants a cake from a specific bakery she loves or he thinks pies would be a fun alternative, then graciously offer to help with another part of the wedding. Depending on where you're baking and decorating, a homemade wedding cake in the middle of wedding week preparations can add a lot of stress and mess. So don't be insulted if the bride and groom aren't into the idea. Everyone needs to be on board and on the same page.
If the wedding couple is excited for a homemade cake, hooray! Ask them if they have wedding colors and what styles they like. You can look at photos of cakes online together or have them send you a few photos for inspiration. Make sure you understand their vision of their reception so your cake fits in with the rest of the décor. Keep in touch throughout the process, but don't badger them with questions — a cake is just one of many things they have to plan.
Enlist the help of family and friends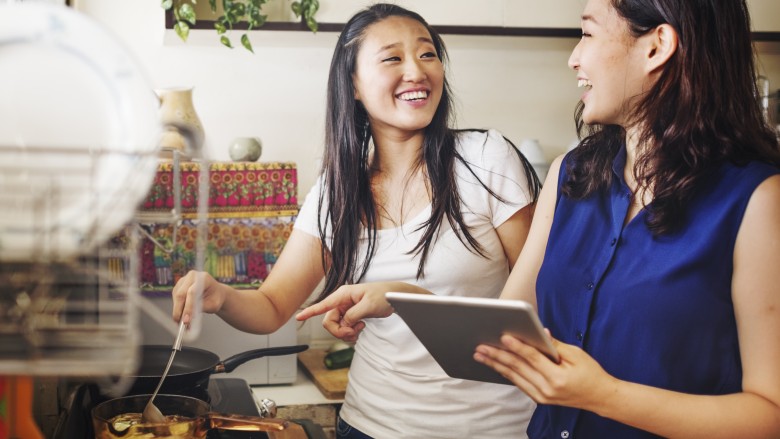 Shutterstock
If you're a relatively experienced home baker, the actual baking and decorating are probably not going to be that big of a deal to you. But the amount of cleaning and running out at the last minute to buy more ingredients can be exhausting, and that's where your friends and family can be useful. If you need more powdered sugar at 8 p.m. the day before the wedding, don't waste an hour on yet another trip to the grocery store — send someone. Or let someone else wrap the cakes in plastic wrap before they're stored in the freezer. It's a big project, and the more hands, the better — particularly if you're making your own wedding cake.
Choose and test your recipes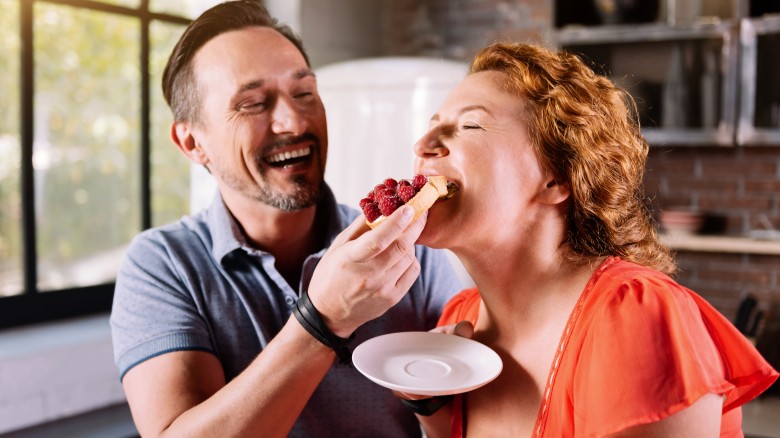 Shutterstock
This is the most fun step, because it's basically an excuse to eat a ton of cake. Try a few recipes for each flavor of cake, filling, and frosting. If a recipe feels fussy or requires a ton of a very expensive ingredient, just scrap it. This is not the time to make a cake that requires lots of delicate folding and perfect timing. Pick a cake recipe that's foolproof and simple and you'll have one less thing to worry about. As it is, homemade cake tastes so much better than what caterers provide that it's basically guaranteed to be yummy. Mix and match cakes, fillings, and frostings to find what combination is both tasty and easy.
If the happy couple is local, invite them over for a tasting, or just invite your nearby family and friends to pick their favorites. And if all else fails, your coworkers are probably not going to object if you bring in leftover test cake.
Calculate how much cake you need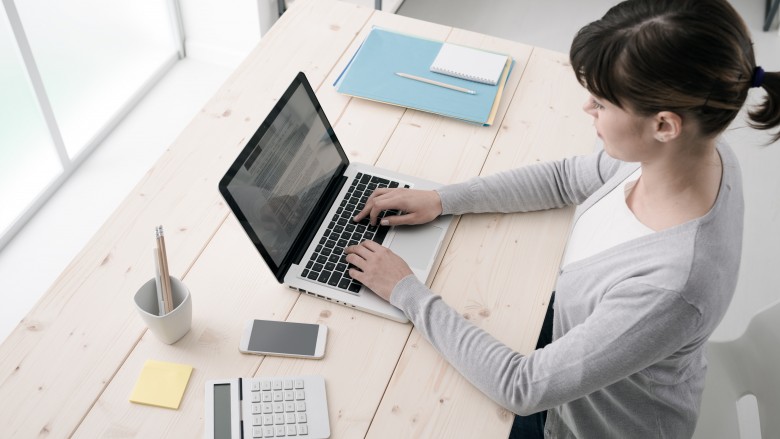 Shutterstock
Use an online calculator to determine what size cake to make. This can be a little tricky, as it's dependent on both what shape cake pans you choose, as well as how many people will be at the wedding. Know that wedding cake servings are usually smaller than regular cake servings. Start by asking how many people the couple is expecting at the reception and whether there will there be other desserts or just cake. You definitely don't want to run out of cake, but you also don't want to go to the trouble of making a five-tier cake only to have four tiers leftover at the end of the night. For a very large reception (200+), consider making a smaller wedding cake and then baking sheet cakes to make up the rest of the cake you need. Also, ask the bride and groom if they plan to keep the top tier as a memento. Some couples may want to follow the tradition of freezing that cake and eating it on their first anniversary.
Make a plan for the week of the wedding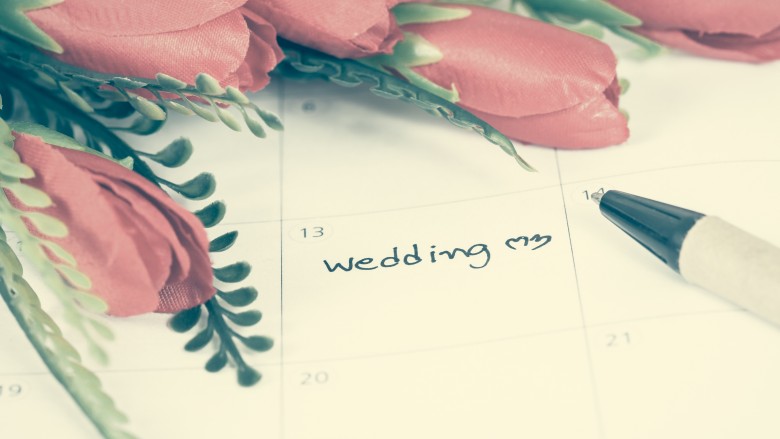 Shutterstock
Create a step-by-step, day-by-day schedule for the wedding week. Plan which day or days you will bake, make the filling and frosting, and assemble. The more planning and shopping you do in advance, the less likely you are to run into big problems the week of the wedding. Think through what you need to bring if you're traveling to the city where the cake will be baked, where you are baking the cake, and whether there's space in the fridge and/or freezer for storing cake layers and tiers before they're assembled. If you're using fresh flowers, plan for them to be delivered or decide where you're going to purchase them.
Buy the tools you actually need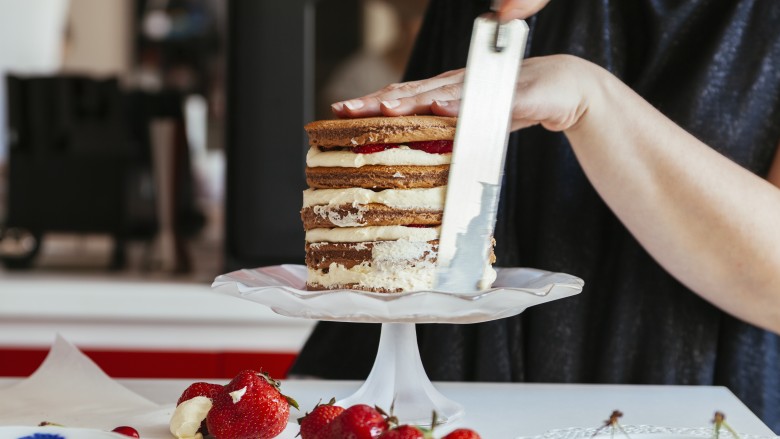 Shutterstock
It's possible to make a wedding cake without a stand mixer, but I wouldn't recommend it. They can be expensive, so if you don't own one, try to borrow one. If this is your first wedding cake, you're going to need to buy some large cake pans. Cake pans in lots of sizes and shapes can be easily ordered online in sets. You may also want to buy a set of cake strips to help keep your cakes flat and level. Cake strips are soaked in ice water and wrapped around the outside of the cake pan to keep the outside from cooking faster than the middle. They're especially helpful for large cakes. A rotating turntable and frosting spatula will make it much easier to get frosting on smoothly. Piping bags and tips are useful for both filling and decoration, but if you're not piping decoration, you can simply snip off the corner of a Ziploc bag. Cake boards under each tier and plastic dowel rods are necessary to build a multi-tier cake that won't sink. Cake boxes can be useful for storing and transporting cake tiers. If you're using fresh flowers, plastic holders keep inedible flowers off your frosting. Buy parchment paper — so the cake won't stick to the pan, and plastic wrap — so it stays moist in the freezer or fridge after baking.
Finally, make sure there will be a cake stand — you may need to provide one if the caterer doesn't — and a cake cutter and plate for the bride and groom.
Plan and prep the decoration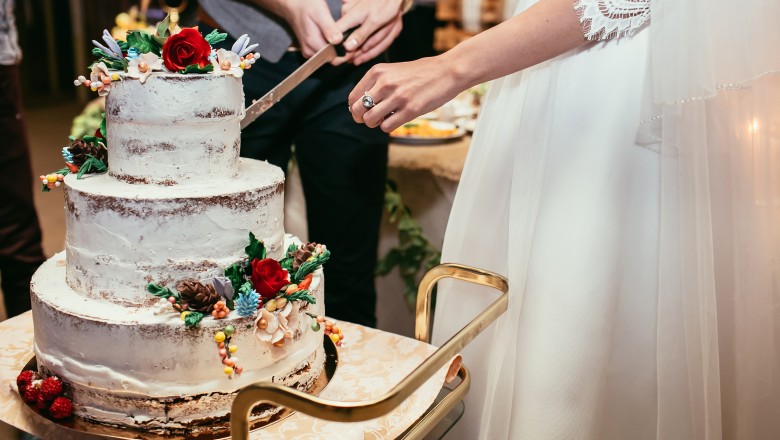 Shutterstock
For me, the cake is the easy part. But I don't have the patience or skill to make thousands of fondant flowers or smooth buttercream perfectly. That's why I always choose foolproof, classic decorations like satin ribbon (be sure to cover the back with clear plastic tape so the fabric doesn't become greasy, and secure with a pearl-headed pin) and fresh flowers. Covering frosting with shredded coconut or white chocolate curls is another easy way to hide imperfections. I've also seen a gorgeous wedding cake covered in rainbow sprinkles. This frosting that looks like a cloud is simple but looks dreamy. Another rustic style I really like that favors the lazy froster is having a "naked" cake, with filling and frosting on the top, but little to no frosting on the sides. Choose decoration you feel comfortable doing and remember that simple is usually better.
Go grocery shopping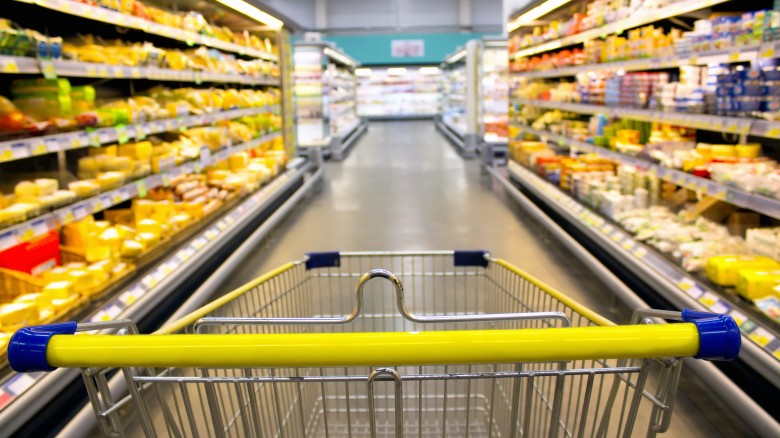 Shutterstock
Before you head to the grocery store, do your best to calculate how much of each ingredient you need. When scaling up a recipe, be sure to scale by area, not diameter of the pans. Make a list, and then buy one extra container of everything. You can always return unopened groceries, and you'll be so glad if you don't have to run out for more ingredients at the last minute.
Bake the cake well in advance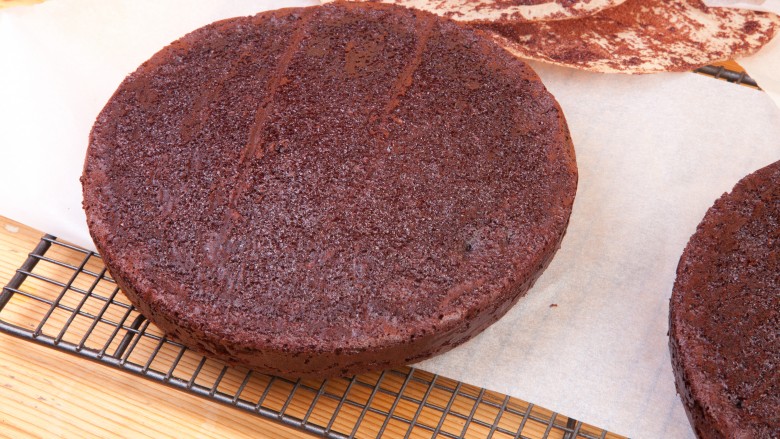 Shutterstock
A wonderful thing about cake is that it actually improves with time in the freezer. Let your cake cool completely before wrapping it in three layers of plastic wrap. Store in the freezer for up to one month. When you're ready to fill and frost, you're going to have nice, study blocks of frozen cake to work with. It's much easier to trim, fill, and frost your cake while it's frozen. And it doesn't take that long to defrost, so you don't need to worry about the cake still being frozen when people take a bite. The few hours it takes you to fill, frost, and decorate will be sufficient.
Make the fillings and frosting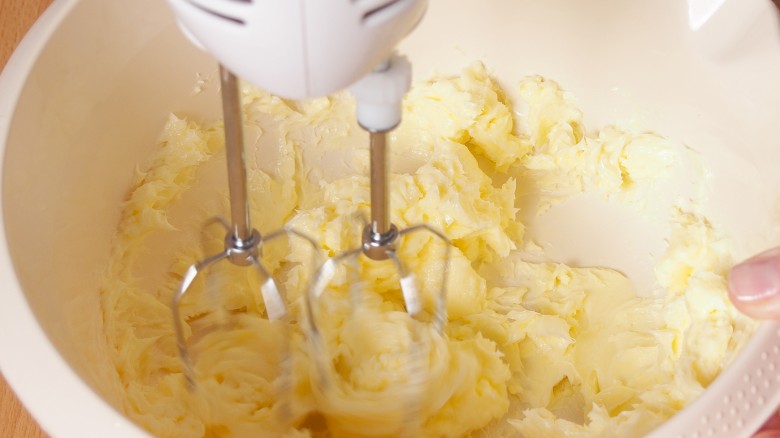 Shutterstock
Depending on what kind of filling you're using, it can usually be made well in advance. But some frostings need to be made closer to when the cake will be served. Between the recipe and your practice cakes, you should have a sense of how early the filling and frosting can be made and how long they'll hold up. Once again, overestimate how much you need. Plan to bring an extra pastry bag of frosting to the wedding site to patch up any little cracks that happen while transporting the cake.
Fill and frost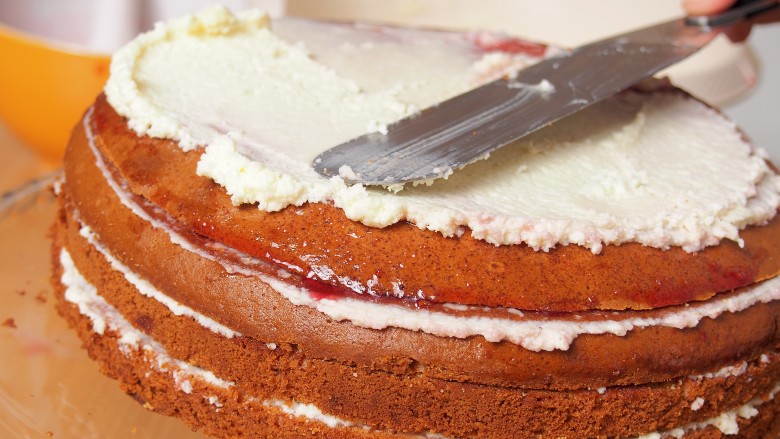 Shutterstock
I usually fill and frost the cake the day before the wedding, so there's plenty of time to fix mistakes. Using a serrated bread knife or cake leveler, trim your first frozen cake layer so it is as level as possible. Place the cake on a cake board with about a half-inch clearance on all sides (you can always trim the cake board down if you don't use that much frosting). Pipe a circle of frosting around the circumference of the cake, and then neatly pipe in your filling. Place the next layer on top, and repeat until all the layers in this tier are stacked. Then use your icing spatula to apply a thin "crumb coat" of frosting all over the cake. Put this tier in the fridge for at least 30 minutes to set. After 30 minutes, you can apply your top layer of buttercream or smooth fondant over the cake if you're using it. Repeat with all your tiers.
Assemble the tiers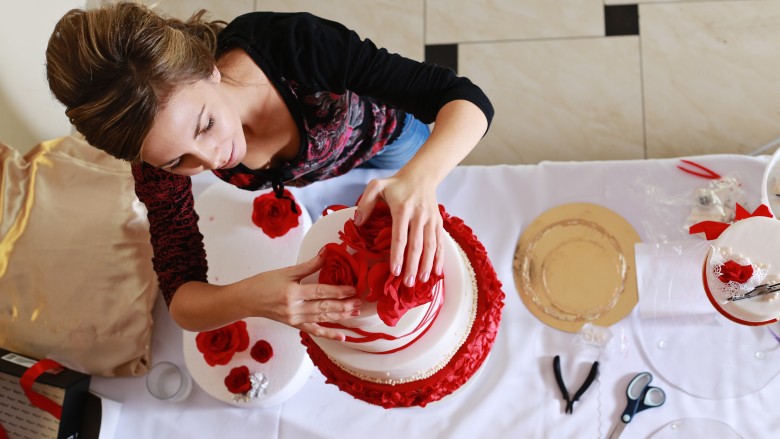 Shutterstock
First, add any decoration that will be easier to do while the tiers are separate, such as adding ribbon to the bottom or decorating the sides. Then, using a sharp knife, cut three to five pieces of plastic dowel rod to the height of your frosted tier. Arrange these in a circle in the center of the cake to provide support for the tier that will go on top of it.
At this point, you have done everything you can until the cake is on the cake stand at the wedding site. Put the tiers in cake boxes in the fridge until you're ready to go. Once you've transported the cakes to the wedding site while inevitably freaking out over every bump in the road, keep the cake out of the heat in a cool spot for as long as possible. Set up your cake stand on a moving table or at its final destination in the reception hall. Finally, gently stack the tiers — it can help to have some extra help for this sometimes nerve-wracking step. If you assemble your tiers and think, "Hmm, that looks lopsided," then frosting is your friend! Don't be afraid to remove a tier, add more frosting to level out the top of the tier below, and then put the cake back together.
Add final decorations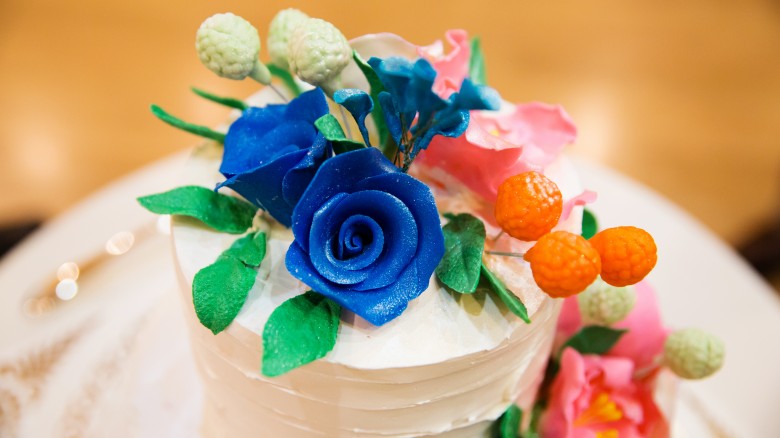 Shutterstock
Phew, you did it! The hardest part is over. Time to add the final touches, like extra piping, fresh or sugar flowers, figurines, initials, marzipan or fondant fruits, and whatever else you planned. Aside from taste testing, this is the most fun step, so enjoy showing off what you can do — whether it's gorgeous freehand piping or artfully arranged fresh flowers.
Take a million photos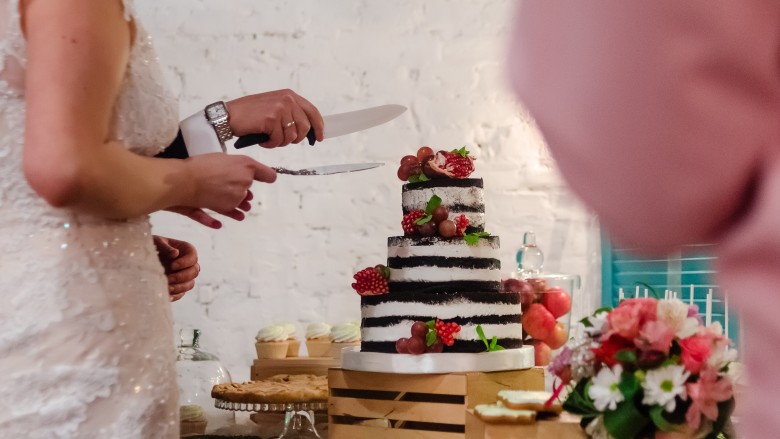 Shutterstock
Sadly, your cake isn't going to be preserved in a wedding cake museum for all time — or maybe not so sadly since that would be such a big waste of butter — so be sure to take lots and lots of photos. Most wedding photographers will take lots of shots of the cake, too, and you can ask the bride or groom for those later. And make sure to get one of yourself with the cake!
Soak in the praise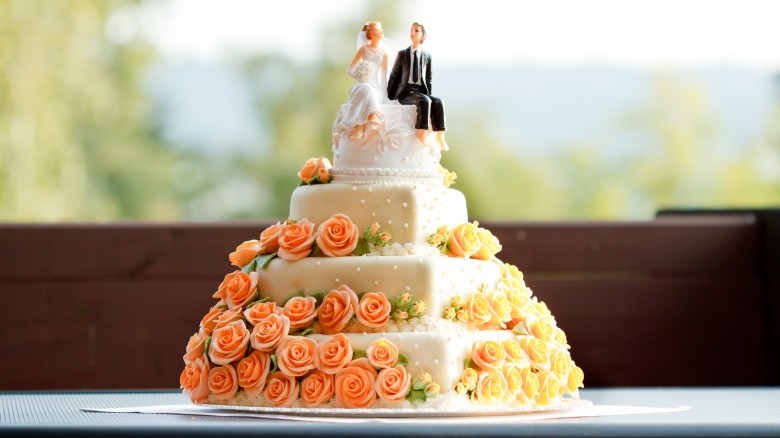 Shutterstock
Even if you see tiny imperfections in your cake, I promise you that nobody else will. The bride and groom will love their unique gift, and their wedding guests are going to be super impressed by the fact that you baked an entire wedding cake and by how delicious it tastes. No one will notice or care if one tiny part of the fondant is rumpled or your flowers turned out a brighter yellow than you expected.
Take a step back and enjoy your hard work — and then enjoy the rest of the wedding!