The Truth About Bill Hader's Friendship With Kristen Wiig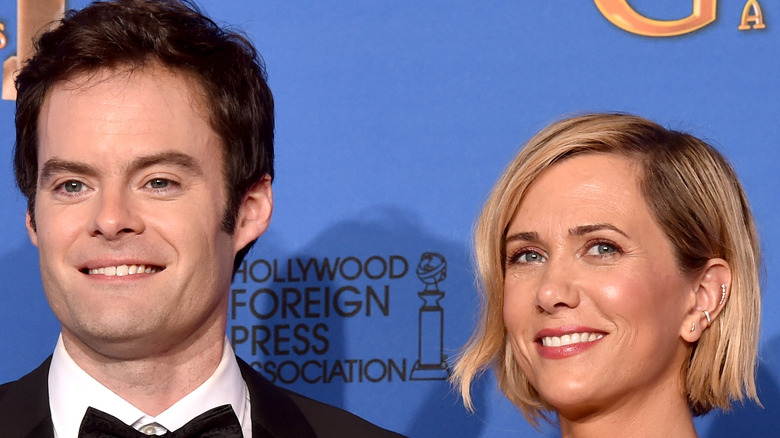 Kevin Winter/Getty Images
For "Saturday Night Live," Bill Hader and Kristen Wiig were two of the shows most influential stars. Since leaving the show, the two have gone on to find great success in feature films, with Hader starring in the likes of "Trainwreck," "It: Chapter Two," and the HBO series "Barry" (via IMDb) and Wiig landing blockbuster roles in "Ghostbusters," "Bridesmaids," "Wonder Woman 1984" and "Barb and Star Go to Vista Del Mar" (via IMDb).
While both stars haven't worked together since 2014's "The Skeleton Twins," Hader and Wiig's friendship has remained immeasurably strong since their time on SNL. But what exactly do the two comedians think about each other?
Well, you only need to watch the bloopers for "The Skeleton Twins" or this Rotten Tomatoes interview (via YouTube) to see how the two behave around each other. Wiig described their friendship as having "a very brother-and-sister vibe" to the New York Times (via the Miami Herald), which served them well for their roles as twins Milo and Maggie.
Bill Hader and Kristen Wiig played a married couple in Adventureland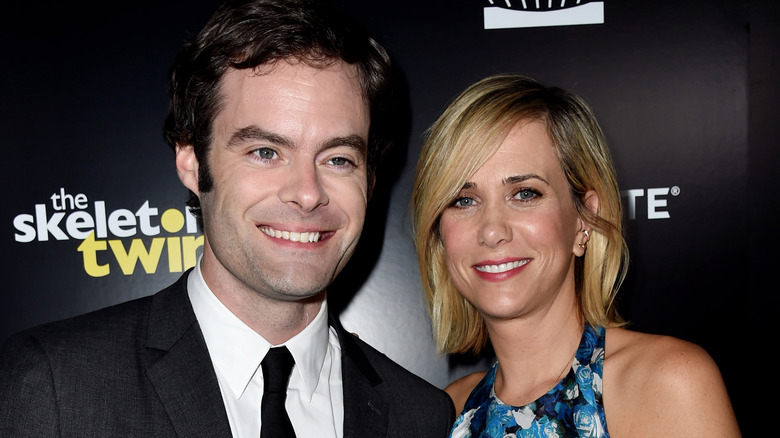 Kevin Winter/Getty Images
According to Bill Hader, their time together at NBC, as well as filming "The Skeleton Twins," made him realize how much Kristen Wiig meant to him. "Making this movie I was like, 'Oh yeah, Kristen, you're like a huge part of my life'," he said during an appearance on AOL's Build series, adding that Wiig said the same about him. Hader also described "The Skeleton Twins" as one of his best filming experiences` and called his co-star one of the best actors in the industry.
Hader explained to ABC's film critic Peter Travers how they both "work very much in the same way" and "immediately picked up" their chemistry from SNL for their first co-starring roles in "Adventureland" (via YouTube). In the 2009 film, they play a married couple who also own the theme park that the movie revolves around (via YouTube).
While their performances in "Adventureland" are hilarious, it's their poignant and believable relationship as brother and sister in "The Skeleton Twins" that helped to establish them outside the sphere of "Saturday Night Live." As Wiig told the New York Times, "Doing a movie by myself, people just assume it's a comedy. With Bill and me, I knew people would be quick to think it's a comedy, which makes sense" (via Miami Herald). "But to really appreciate the movie," she added, "you have to go in with an open mind, because we've got some dramatic stuff in there as well."