Shanna Moakler Reportedly Isn't Happy With Travis Barker And Kourtney Kardashian. Here's Why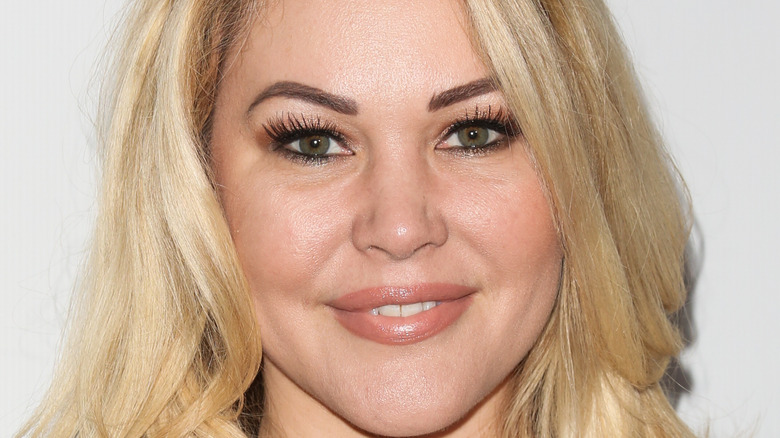 Paul Archuleta/Getty Images
When Travis Barker's ex-wife Shanna Moakler found about his new girlfriend Kourtney Kardashian she was very happy for him. "He's my friend and co-parent, and I want him to be happy," the actress and model is believed to have originally said (via Page Six). "If being with her makes him happy, and she's happy, I'm happy for both of them, honestly," she added. 
But this week a source close to Moakler has revealed that her feelings towards the couple have changed and that she's actually a little upset about the whole thing. "Shanna's moved on from Travis, but it's been hurtful that everything he's doing for Kourtney he did before for her, like the plane flying overhead, the flowers. It's all exactly the same," the source told People. She's evidently been comparing the relationship she had with Travis to the one he has with Kourtney and isn't happy with the similarities she's spotted. 
Travis Barker and Shanna Moakler were married for four years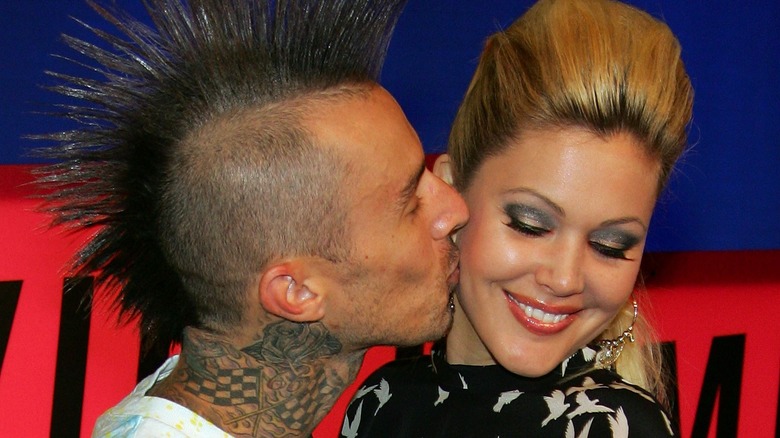 Ethan Miller/Getty Images
Travis Barker and Shanna Moakler were married for four years, from 2004 to 2008, and share daughter Alabama and son Landon, as well as stepdaughter Atiana De la Hoya. As the source told People, despite their rocky divorce and battle over child custody, today the two co-parent and have a genuinely solid relationship with each other. "Shanna and Travis are cordial with each other and are friendly — they have a long history together," the source claims. 
And as Travis told People in 2016, "The kids' best interest is what we all have in mind – there's nothing else." He continued, "Our relationship was so long ago. We're just being friends. Doing the best co-parenting is the most important thing." While they may have hit a slight bump in the road, they've been through worse and are sure to make amends in no time.