This Is Todd Chrisley's Secret To His Relationship With Julie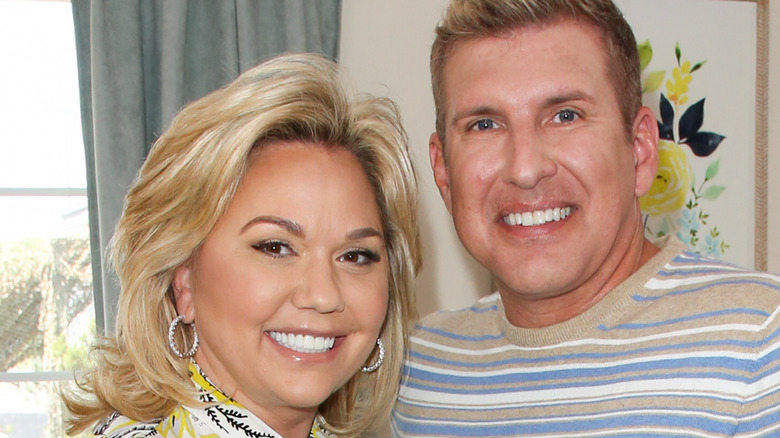 Paul Archuleta/Getty Images
Todd Chrisley and his wife, Julie Chrisley, have been faced with plenty of rumors regarding their decades-long marriage in the years since their family was thrust into the spotlight on USA's "Chrisley Knows Best," but still, they are as united as they can be. So, how have they managed to avoid the dreaded reality TV curse and maintain a healthy relationship? During an interview with E! News in September 2016, which came on the heels of his and Julie's 20-year wedding anniversary, Todd revealed their secret.
"I would say the secret to any relationship, whether it be you made a decision to not get married but just cohabitate and you're together like Kurt [Russell] and Goldie [Hawn] for 113 years, I think the reason for that is commitment," he stated. According to Todd, he believes that when it comes to relationship success, partners have to "be willing to get in there, roll up your sleeves and get your hands dirty," and also need to remain "loyal and faithful and honest with each other" and have "open communication and a lot of sex."
Todd Chrisley saved Julie's life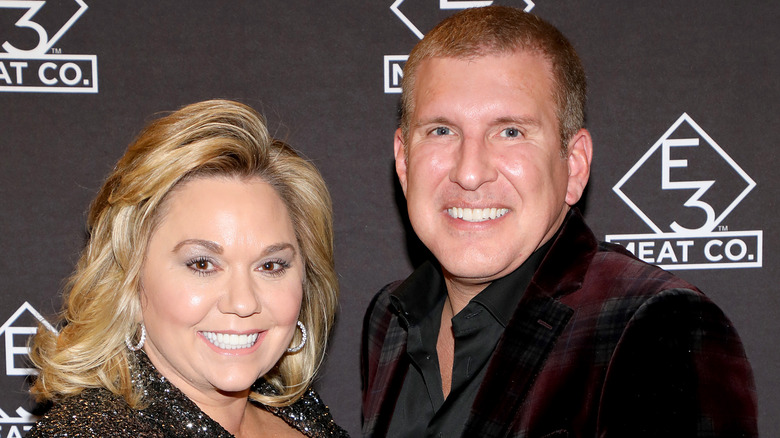 Danielle Del Valle/Getty Images
During an interview with the Tennessean in October 2018, Julie Chrisley opened up about her past battle with breast cancer, revealing that she actually went in for a checkup at the persistent prompting of her husband, who had recently learned that two of his friends were battling cancer. As she recalled, Todd not only encouraged her to see a doctor, but also did whatever he could to make sure she would receive the best treatment.
After Todd selected the top-rated Johns Hopkins Medical Center in Baltimore, Maryland for his wife's treatment, losing plenty of sleep in the process, an oncologist recommended a lumpectomy to Julie, but because she wanted to treat her cancer aggressively, she and Todd decided to have both of her breasts removed. After Julie then underwent reconstructive surgery, she found herself realizing just how great of a partner Todd was as she cried while removing the bandages and exposing herself to him.
"He never flinched," she said, through tears, revealing that Todd reassured her that she looked great. "I truly believe that moment took our relationship to a whole new level," Julie added.