Lamar Odom Says What He Really Thinks Of The Kardashian Curse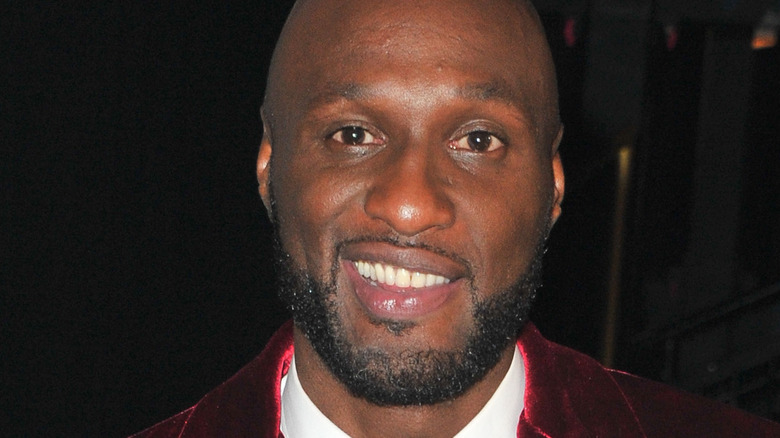 Allen Berezovsky/Getty Images
While the Kardashian clan seems to have it all, some might say that a family curse makes it impossible for men to exit a relationship with the women unscathed. This list of men includes Kourtney Kardashian's ex, Scott Disick, who has checked in and out of rehab facilities since their 2015 split; Kanye West, who has struggled with mental health issues that might have partially led to the downfall of his marriage to Kim Kardashian; and, of course, Lamar Odom, who struggled with drug addiction that nearly took his life before Khloe Kardashian called it quits (per Page Six).
Despite his rather rough run with Khloe, it seems that Lamar does not believe that the family curse exists. "That's stupidity because everybody goes through s***," he told Vlad TV (via YouTube) on April 17. "If I had your family on tape, and seen all the s*** your family was going through, people would be like, 'This f****** family is crazy!' People would see all the drug addicts, all the sex, they share their life with you, so you see everything. Maybe it's overexposed, but people love it. The people that made them are the ones who point the fingers. It's kind of sickening. I've lived it from the inside in, to the outside."
When you consider all that Lamar Odom went through during his relationship with Khloe Kardashian, this hot take may just prove how far the former NBA player has come since their very public divorce in 2016.
Lamar Odom doesn't believe in the curse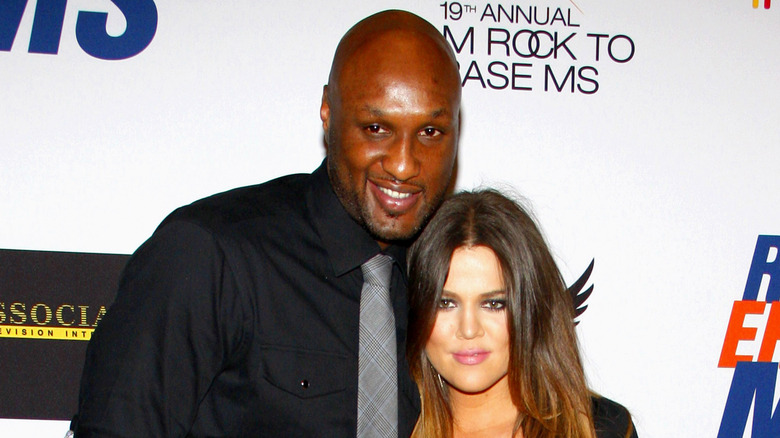 Shutterstock
After just one month of dating, Lamar Odom and Khloe Kardashian got hitched. While the pair experienced pure marital bliss for the first few years of their union, this bliss proved momentary when Khloe discovered that Lamar had been abusing drugs and cheating on her. Despite Khloe filing for divorce in 2013, she paused proceedings in 2015 when Lamar nearly died from a drug overdose. Six months later, after discovering he was abusing drugs again, Khloe went ahead with divorce proceedings. The pair officially split in 2016, according to BuzzFeed. "It was like two years, or like a year or two of us trying to get the divorce going," Khloe told the Divorce Sucks podcast, per People. "And then [the overdose] happened. And then we paused the divorce, not for any romantic reasons but I wanted to be able to help take care of him and make sure that he would be okay again." 
It appears as though Lamar Odom only wishes the best for his ex-wife. "I wish I could have been more of a man," he told People. "It still bothers me to this day. But regret is something we have to learn to live with." Currently, Khloe seems to be back on with former flame Tristan Thompson, per Elle, while Lamar's engagement with health and lifestyle coach Sabrina Parr was called off in November of 2020, per US Weekly.