The Real Reason Eddie Van Halen And Valerie Bertinelli Got Divorced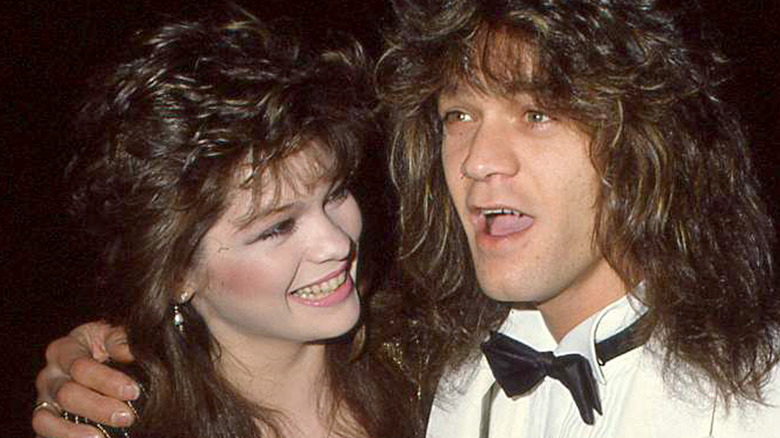 Kevin Winter/Getty Images
We may receive a commission on purchases made from links.
Eddie Van Halen and Valerie Bertinelli once appeared to have one of the more successful marriages in Hollywood. Although he was once known as a bad boy rocker, he seemed to settle down after marrying on April 11, 1981. Unfortunately, behind closed doors, things were far from perfect between them. In her 2008 book, "Losing It," Bertinelli opened up about her sad marriage to Van Halen, saying that in addition to experiencing years of disconnect, their marriage was plagued by infidelity on both sides.
"I heard him on the phone talking with [someone who], I assume, was a woman, and he was talking about how he just wanted out of the marriage," she said, via Oprah. "He was done." Years later, she received a call from a man who was quite upset and claimed he learned his wife was cheating on him with Bertinelli's husband. "When I got off [the phone], I was crying but I was like, 'I can't believe I just had that conversation,'" she recalled. Still, she didn't file for divorce right away and instead held out hope that things would improve between them.
While Eddie Van Halen and Valerie Bertinelli tried to heal their marriage with therapy, she later admitted she, too, was unfaithful, having cheated on Van Halen with a drummer. "I just wanted somebody to touch me and love me. And I wasn't getting it at home. Now, that's not an excuse," she shared.
Valerie Bertinelli and Eddie Van Halen divorced in 2007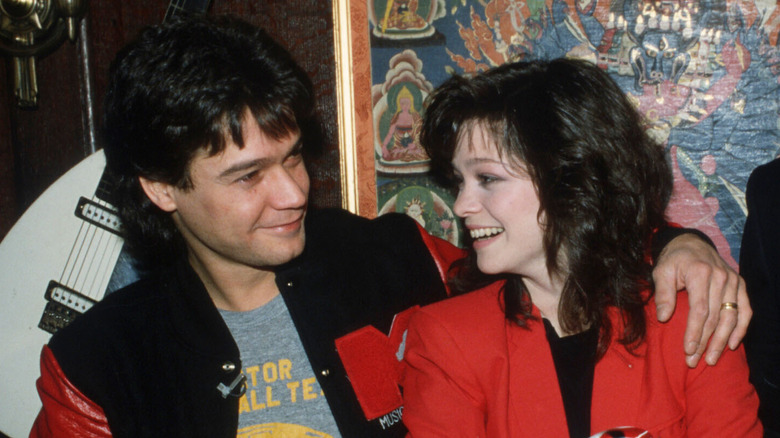 Forrest Anderson/Getty Images
In October 2001, after 20 years of marriage and one child, son Wolfgang, Eddie Van Halen and Valerie Bertinelli separated. Then, six years later, they divorced.
"One of the many reasons that Ed and I split up is to give Wolfie a better vision of what two people who are supposedly in love treat each other like. Ed and I weren't treating each other like two people that loved each other, and that's what Wolfie was seeing," Bertinelli wrote, via Oprah. According to Bertinelli, she hopes that once her son gets married and starts a family of his own, he will be smarter when it comes to choosing his life partner. 
"So I'm hoping that when he does get married and start a life for himself, that he takes his time and marries a friend and not just someone that he can't keep his hands off," she explained.
Van Halen died in October 2020 of throat cancer. He was just 65 years old.