Why Tamera Mowry-Housley Joined The Masked Singer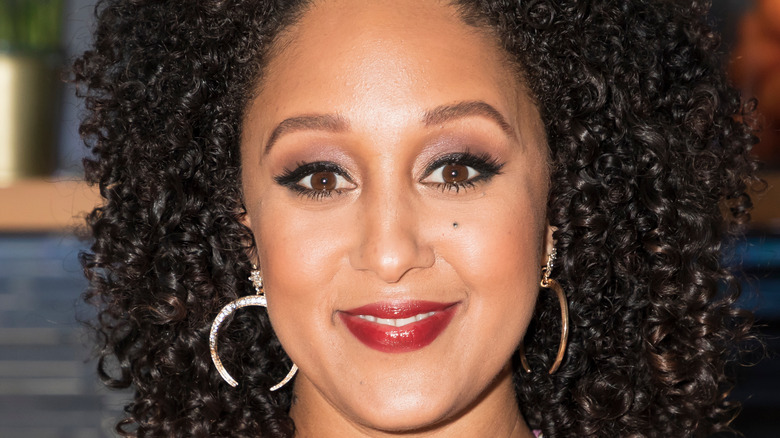 Shutterstock
If you haven't watched the latest episode of "The Masked Singer," be warned that there are spoilers ahead. Tamera Mowry-Housley was just unmasked as Seashell on the show, after making it to the singing competition's Super 8.
While Mowry-Housley has some incredible pipes, she's mostly known as an actress. She revealed to People that she decided to go on "The Masked Singer" to get back in touch with her musical roots. The "Sister, Sister" star explained that she got her start "in a theater group" where she "was acting and singing at the same time" but had to give it up to focus on "Sister, Sister."
"So I had to focus more on acting, but I always wondered what it would have been if I went that route," she said. "I had sang on 'Sister, Sister,' I sing in the shower all the time. The last performance in front of an audience was with my sister [Tia Mowry]. We sang at the Malibu triathlon and it was awesome, but it was a long time ago, so I wanted to revisit it."
Tamera Mowry-Housley has big plans for her singing career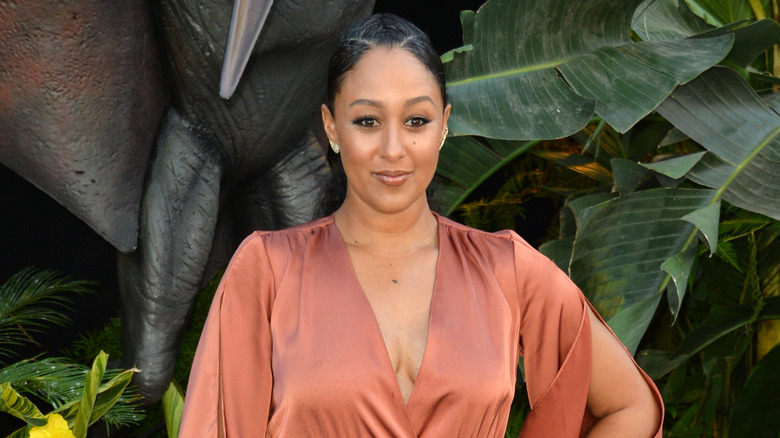 Shutterstock
Tamera Mowry-Housley announced on The Real in 2018 that she had plans to join her church's worship team, with the eventual goal of recording a Christian album. In her interview with People, she revealed that she still plans to do that but that she also wants to do a lot more with her musical talent, including "a musical [and] a Disney film." She said, "That would be fun."
The actress revealed to Oprah Daily in 2020 that she "want[s] to sing so badly." The biggest thing holding her back is time since she's pretty busy between acting and producing.
"I want it to be my baby," she said. "I want it to be the only thing that I'm focusing on, and I know that if it's in the cards for me to do it, I know God will present the opportunity."