The Heartbreaking Death Of Les McKeown From Bay City Rollers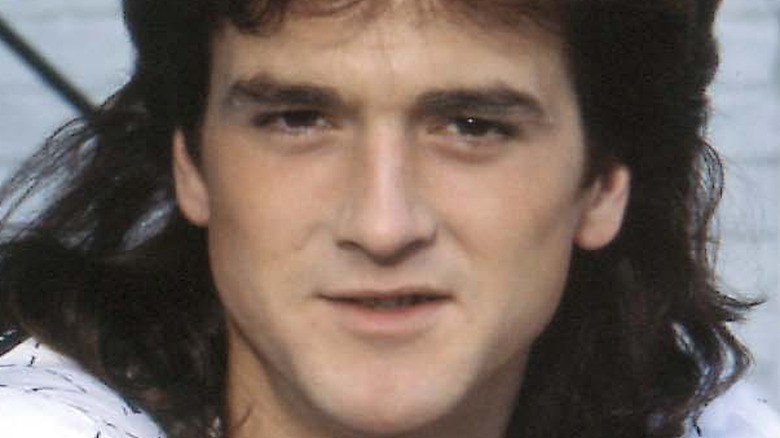 Photoshot/Getty Images
Rock music has sadly lost another legend. Bay City Rollers frontman, Les McKeown died on April 20, his family confirmed in a short statement on social media. "It is with profound sadness that we announce the death of our beloved husband and father Leslie Richard McKeown," the statement posted on Twitter reads (via People). "Leslie died suddenly at home on Tuesday 20 April 2021. We are currently making arrangements for his funeral and ask for privacy after the shock of our profound loss. Thank you."
The band, which was wildly popular in the 1970s and has undergone multiple lineup changes since it was formed, had a handful of classic hits, including "Shang-A-Lang," "Bye, Bye, Baby," and "Give a Little Love" (via CNN).
Fans from all over paid tribute to the rocker after learning the news, with one Twitter user writing, "So sorry to hear this, we will miss Leslie so much. Thank you for all you [sic] done for us, you and your music will be forever in our hearts," while many wrote that their youth was shaped by the Scottish pop rock band, and others reminisced about seeing the Bay City Rollers in concert.
Les McKeown's former manager was devastated by the news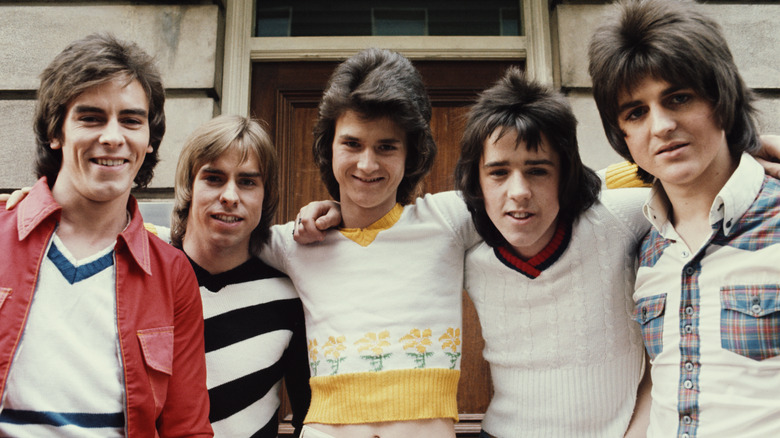 Michael Putland/Getty Images
Les McKeown's former manager, John McLaughlin was particularly shaken by the news of his friend's death. Sharing, "I'm very sad and shocked and so is Keiko, his wife. She is heartbroken and called me from Les' phone with the news. I picked up and thought it was Les wanting a chat," he told U.K. website Daily Record. "I'm still in shock right now, I spoke to him last week and he was on great form and happy about life and happy to book his tour." The band was reportedly gearing up for a string of 2021 concerts, starting in July, per McKeown's official website.
"We were friends as well as working partners," MacLaughlan added. "He was hoping to get it all going again and he was one of the hardest working men in the music industry. We got on so great and he was great fun to be around. He had his moments but was always a good laugh to be around and a great performer. I'm honored to have worked with him."