What Fans Need To Know About Clint From Fixer Upper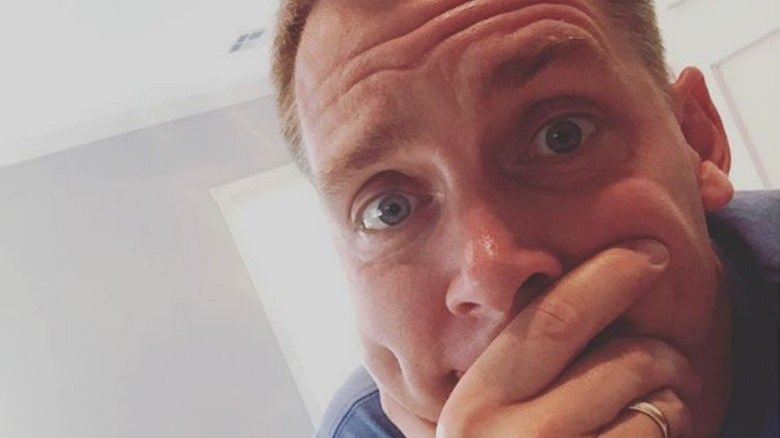 If you're a fan of the show Fixer Upper, you know that Chip and Joanna Gaines just happen to know this amazingly talented carpenter. Joanna can take pretty much any design her brilliant mind can conceive to this guy, and he makes it happen.
That guy's name is Clint Harp, and he is extremely good at what he does. And while he's not an unknown (unless you're not obsessive HGTV watchers like us — and who isn't?) he's certainly not a household name all over the world. He is, however, seriously awesome and we want to know more about him! So here are some things you might not know about Fixer Upper's Clint Harp.
He always knew he wanted to make things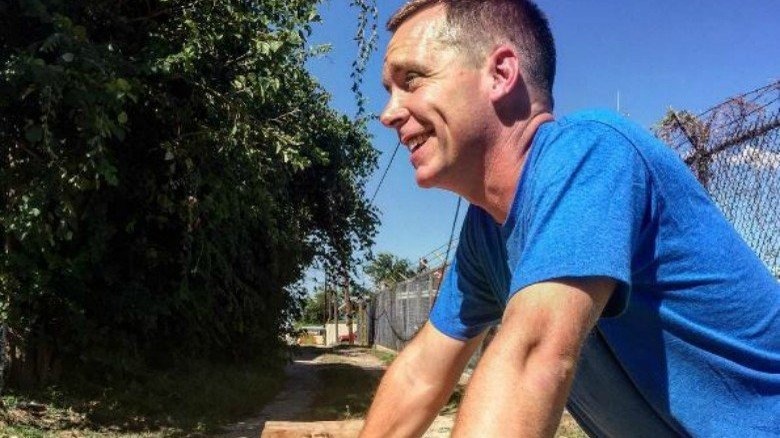 In an interview with DIY Network, Clint revealed that building is in his blood: "I was definitely the weird kid hanging out at a friend's house saying, 'Hey, let's go build something... like, let's just find some wood in your dad's garage and just make something!'"
He says he got the building bug from his grandfather, who built Colonial-style homes and let Clint work with him when he was little. He said, "Watching him notch out massive timbers and beams and building things in a way that carpenters have been doing things for hundreds of years gave me an appreciation for going a little bit farther to do things in a way that will last for a long time."
Clint had been building things in his garage with the few tools he had, according to Statesman, and when he showed his grandfather, he gave him money for more tools. In another interview where he talked about his grandfather's support and influence, Clint revealed, "He sent me $1,250 when I was 25 and I bought my first tools, which ended up being the same tools with which I built our company Harp Design Co."
He gave up a six-figure corporate job to get his hands dirty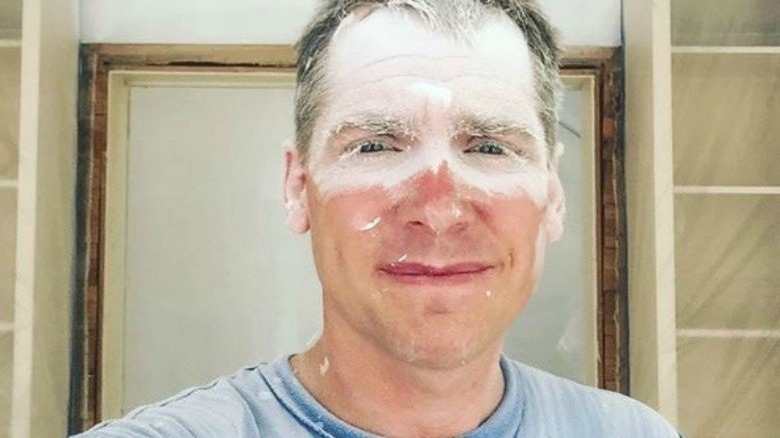 Clint Harp via Instagram
For a while, Clint had a job in medical sales, so he didn't have a lot of time for woodwork. It wasn't his calling, but the six-figure salary made it hard to step away. He kept on building things in his free time, honing his craft and hunting construction sites and the scrap piles for lumber. In 2011, he quit his full time job to concentrate on building furniture, according to Statesman.
His wife was supportive, and wanted a career change herself, so the family moved from Houston to a small apartment in Waco — meaning Clint's tools went into storage, and his wife went back to school. "My wife and I took a leap to try and go for this dream with no idea where it was going to take us," he told the Waco Tribune.
That first year in Waco, Clint volunteered full-time for Habitat for Humanity. It was noble work, but not one that paid the bills. "I'm thinking, 'I've brought my family out here. We have no money. I have no job. I have nowhere to even build furniture, what was I thinking?" he told the Baylor Business Review.
Chip Gaines changed his life forever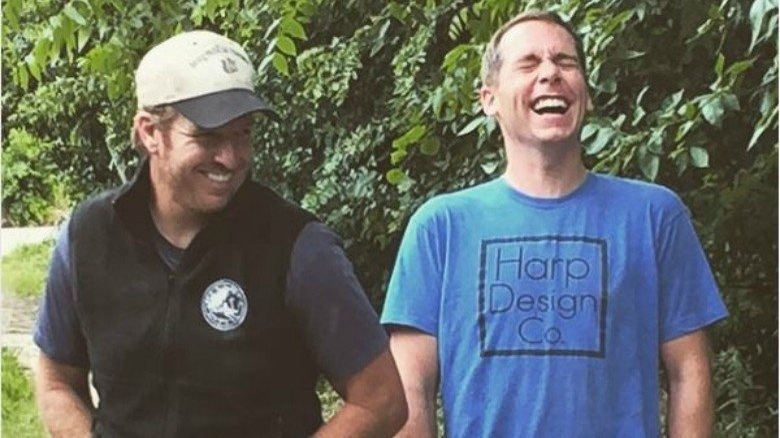 Of all places, he met Chip Gaines at a gas station. "As we're sitting there pumping gas, a black truck with Magnolia on the side pulls up. I get out and ask if he knows a guy named Chip, and it's him... He invited us to dinner at his house, where I met [Gaines' wife] Joanna, and I talked about my ideas for building furniture. Literally six months after that meeting we filmed a pilot for HGTV," he told MRT.
Once he got hooked up with Chip, Clint's only problem was the lack of a shop, but that problem solved itself, thanks to old connections. "Thanks to the director of Waco's Habitat for Humanity, at just the right time, I was afforded the opportunity to rent Habitat's old shop for $25 a month," he told DIY Network. There's nothing like everything coming together all at once, right?
One table leg started a beautiful relationship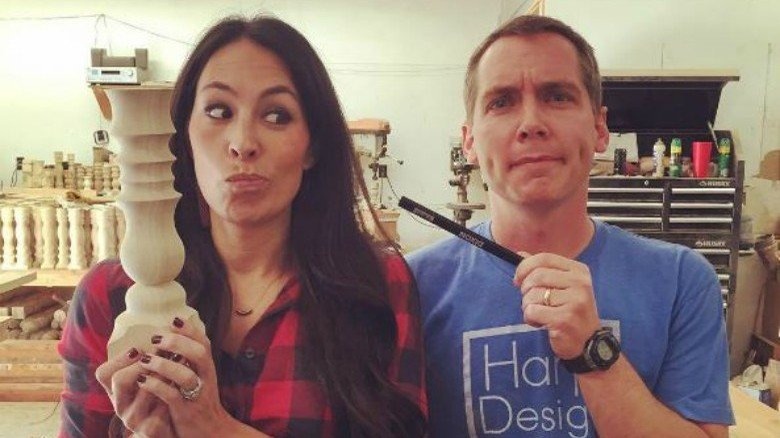 Clint had an "in" with the Gaines family, but he still needed to prove his game. Finally in a shop space of his own, Clint started in earnest trying to turn table legs.
"One day in particular I tried to make a leg, and it took me basically all day, and by the time I was done, I didn't even like it," he told DIY Network. "My wife liked the leg, and my kids took it and covered it in encouraging stickers. I took it back to the shop and leaned it in the corner. A couple of weeks later, Jo stopped by with designs, and she really wanted a turned leg for her farm tables. She looked over in the corner and saw the leg covered in my kids' stickers and said, 'That's it. I love it! Use that for the Magnolia Farms tables.'"
After that, the relationship was sealed. It all goes to show, you're never the best judge of your own work.
He and Kelly are as goofy as Chip and Joanna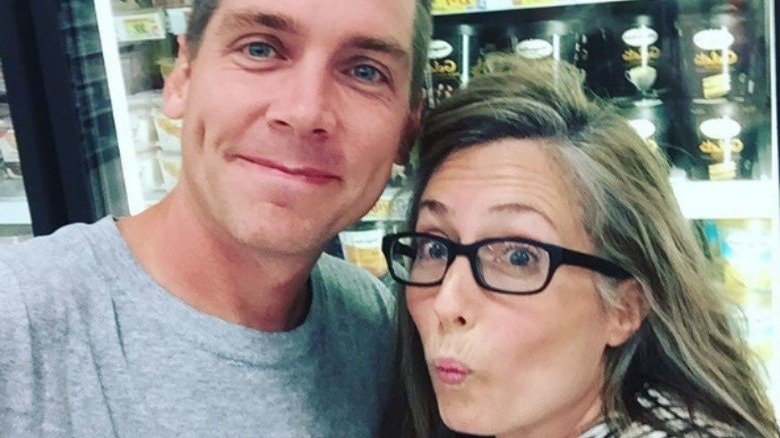 Clint and his wife Kelly have a wonderful relationship — the couple met at Baylor University (the same place Chip and Joanna met). They support each other's pursuits, have a good time in the process, and they aren't afraid to get silly on social media. Once Fixer Upper gained popularity, Kelly left grad school to help with Clint's business, and he was able to hire employees. With a little leg up from Joanna and Chip, Clint is a craftsman of note and is living his dream.
"I had all these different visions of what this [was] going to be, but ultimately, I wanted to work with my hands, build furniture and build a company where other people would want to work," he told the Baylor Business Review. "We wanted to include other craftsmen and craftswomen who do their own thing. We had this vision of a store filled with not only goods that we make, but also goods that other people make, and information about those people. We're getting to do that now."
You can rent his Fixer Upper house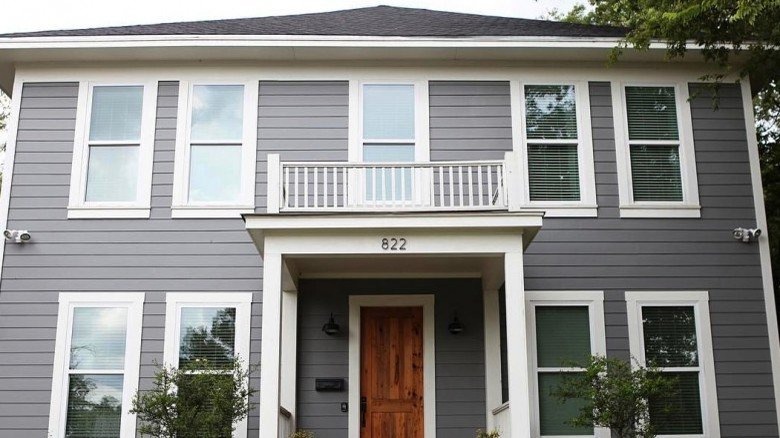 Fans of Fixer Upper might remember the episode "Tackling the Beast," when Chip and Joanna helped Clint and Kelly turn their crumbly mess of a house into something truly wonderful. Because of the popularity of the show and the increasing popularity of Clint, Kelly, Harp Design Co. (which is right next door to the Harp House), they had quite a few fans stopping to check out their house. 
In an interview with The Waco Tribune, Clint said that didn't bother him too much, but living so close to his shop made it difficult to have work-life balance. He said, "I remember looking out the window on a Saturday in May, a great time to be playing with my kids, but I was worrying that there weren't any cars in the (shop's) parking lot."
So they moved, and now you can rent The Harp House via Airbnb. You can tour the house on the Harp Design Co's website, and navigate through to book it for a stay in Waco, Texas in what's probably the most famous Fixer Upper house of all.
He's built his own gorgeous furniture empire and gives back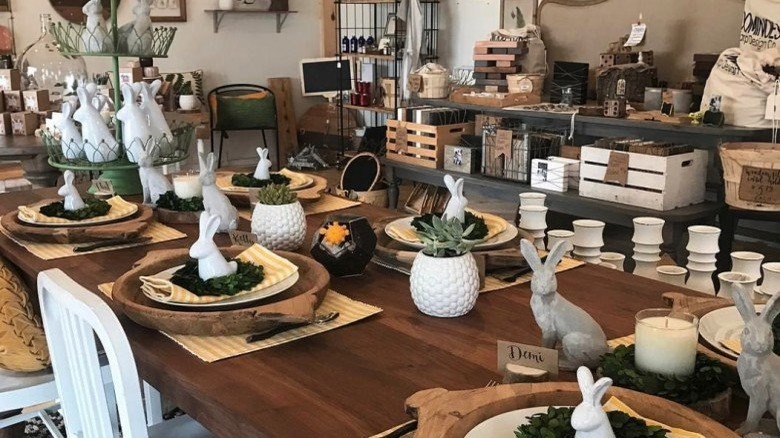 Clint and Kelly formed Harp Design Co, a custom furniture and decorating company that creates, whenever possible, environmentally sustainable items. Clint is an ace at building beautiful pieces with reclaimed wood, and that has become part of the company's mission.
In addition to responsible workmanship, Harp Design Co also has what they call Giving Back Tuesday, where they support a charity and educate their web audience about it. But that's not the only way Clint gives back. He often does speaking engagements where he talks his remarkable experiences. "I just want to get out there, share our story, and inspire people to start a journey of their own. I'm not going to tell anyone else to throw caution to the wind, but those struggles are part of our story," he told Dallas Culture Map. "I'm going to share all of the details you don't get on Fixer Upper. I find that in telling that, people feel hope."
TV wants more of him, but it has to be right
In June 2016, a Clint-centric show piloted on the DIY Network called Against the Grain. The first episode featured Clint building furniture for the good people of Waco, Texas. Clint was excited about it, of course, and told The Waco Tribune, "I'm nervous. ... I really hope this doesn't suck."
It didn't suck, but it was not picked up. That didn't stop the Harps, though, nor did it stop DIY from coming up with a new pilot. In a later article with The Waco Tribune, Clint said that Against the Grain "really didn't show who we are, a band of guys and gals who work together in Waco. They wanted more of that and more of Kelly and what she does."
So, in March 2017 a new pilot aired. Wood Work, a show focused on the building end of things (Clint) and the design end (Kelly), is more in the spirit of the Harps' daily lives. Wood Work ended up being picked up for a full season, but as Kelly says, "If we've learned anything from TV land it's... we don't know."
He endorses Citizen Watch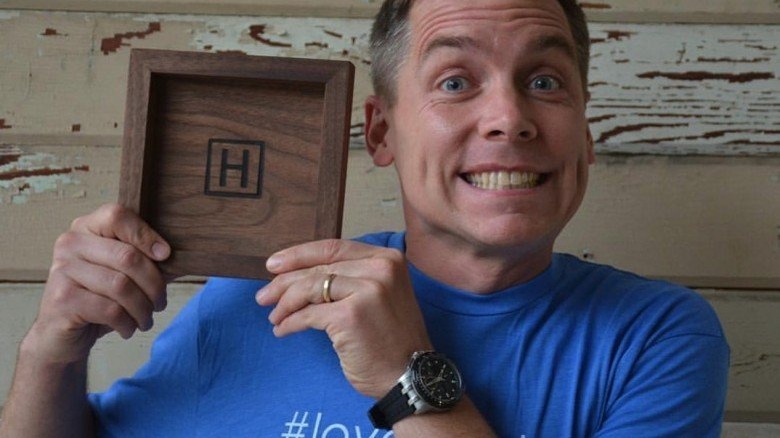 Clint Harp Facebok
A press release from Citizens Watch Company of America, Inc. announced a campaign that highlighted the Eco-Drive watch. That watch, miraculously, maintains its charge from light — be it natural light or the plain old lights in the grocery store. They chose people who were like-minded to be part of the ad campaign, and Clint was one of them. They said, "Clint Harp... shares with Citizen his commitment to the environment and his green orientation echoes the Citizen brand proposition, where light powered watches eliminate the need to replace watch batteries and therefore reduce our carbon footprint."
Clint and Citizen's love seems to be mutual. In an early April Instagram post, Clint wrote "New season, new dreams, bright sun, same @citizenwatchus watch through it all! Let's all be recharged with the new life and new light of Spring just like #mycitizen. #gogetit #poweredbylight #lovebuildrun." Citizen responded to the post, writing "Season to season, we're with you through it all #MyCitizen."
He helped an up-and-coming woodworker get Instagram famous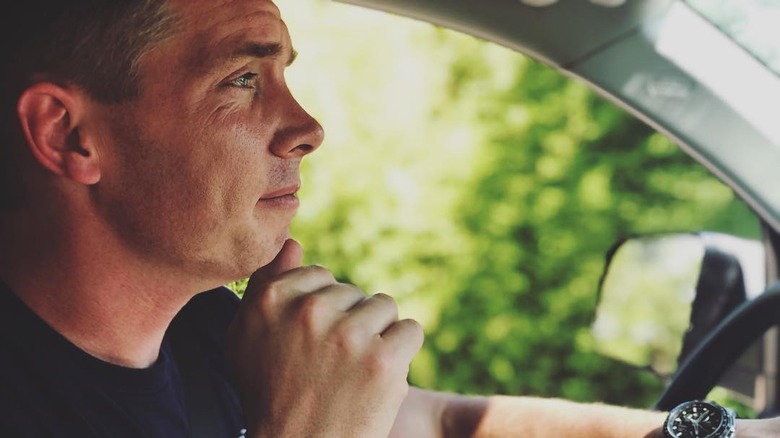 Instagram
Ever heard the name James Torrey? If you follow Clint on Instagram, you might know about his #checkitoutclint contest. In it, he encourages his followers to submit their original furniture photos via Instagram, Twitter or Facebook with the hashtag #checkitoutclint. He picks the first place winner and not only shares their photo, but he does a FaceTime call with the winner to hear their story. And, he answers questions, too!
So, who is James Torrey? He's a 33-year old woodworker who owns Rivertown Woodcraft, a custom furniture company. He submitted a coffee table he built to the contest and came in first. The exposure has won him new YouTube followers on his channel, where he posts how-to videos set to music. He's from Traverse City, Michigan and hopes someday to be able to quit his full-time job and focus on building beautiful custom furniture full time. Odds are, Clint has gotten him closer to that goal.