90 Day Fiance: Are Stephanie And Harris Still Together?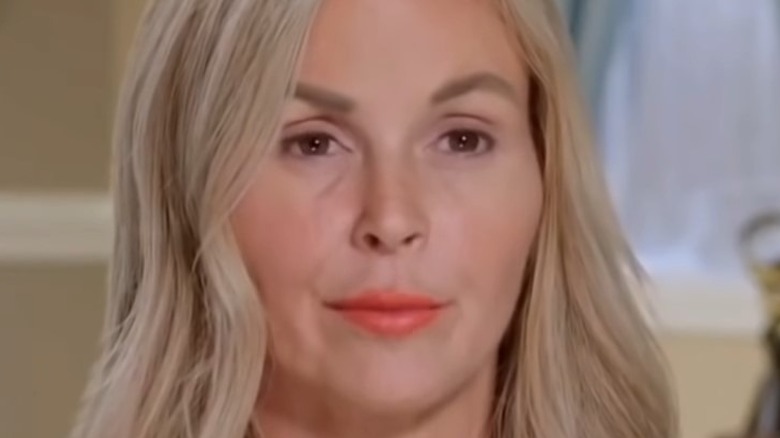 YouTube
In just a few short years, TLC's "90 Day Fiancé" went from an under-the-radar acquired taste to a cultural juggernaut. The reality show, which now boasts several lucrative spinoffs thanks to sheer popularity alone, sees couples trying to figure out their long-distance romances by acquiring the necessary K-1 visa required to move to the U.S. and, hopefully, live happily ever after. In the case of Stephanie and Harris, their romance seemed doomed from the start, chiefly because he wasn't her initial partner. As The Cinemaholic noted, Stephanie started out on Season 8 with Ryan, who was many years her junior.
When they broke up and he left the show for good, Stephanie moved on with his cousin, Harris. As it turned out, she said that, while she was on a break with Ryan, she actually hooked up with Harris behind his back. It took just a few hours for Stephanie to recover from her split from Ryan and call his cousin, who was only too happy to travel six hours to be with her. Plenty of drama ensued as Harris defended himself over accusations he was still involved with baby mama Emma and was only after Stephanie's money. Did these two crazy kids manage to work things out, or was it simply too complicated from the outset?
Were they even together in the first place?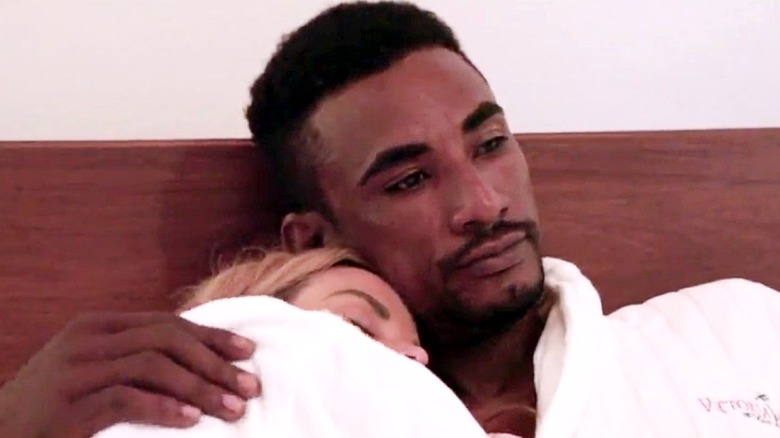 TLC
According to The Cinemaholic, although the duo seemingly finished their time on "90 Day Fiancé" committed to each other, they ultimately split for good. Harris initially was meant to travel to the States to live with Stephanie permanently, but the woman moved on with somebody else instead. The man in question, Quincy Carver, is based in Chicago and has at least one child from a previous relationship (via Facebook). His Instagram account is private, suggesting he isn't looking for publicity. Stephanie hasn't posted any photos of them together, so perhaps she's looking to keep things under wraps for the time being too. 
As Screen Rant reported, during the Tell-All, Stephanie alleged she'd been edited to look bad on TV. She also suggested her relationship with Harris wasn't real and was actually engineered by producers. Confessing that her storyline with Harris was only "2% true," the "90 Day Fiancé" star advised she asked him to step in after Ryan quit in order to keep filming the show. Stephanie accused producers of making her "look like an idiot" after Harris was tasked with talking about her money extensively. Overall, she knows the truth and is moving forward with the knowledge of the actual story.