Kehlani Just Shared Big Personal News With Fans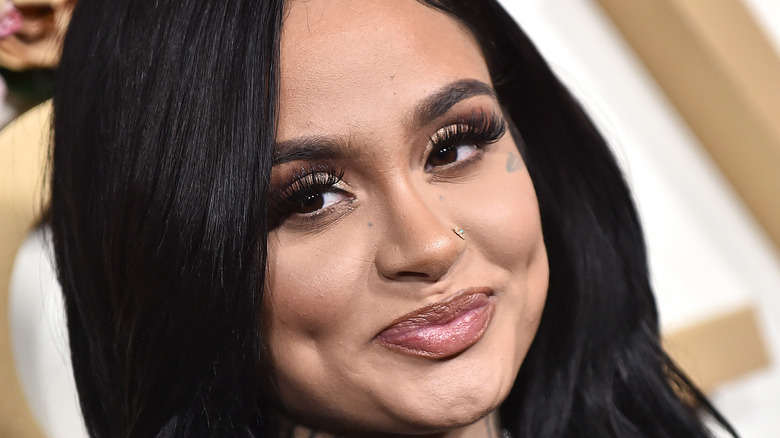 Shutterstock
In early April, R&B star Kehlani opened up to The Advocate about how being "straight and cisgender presenting" has played a major part in her meteoric rise. The Grammy-nominated artist, who uses she/they pronouns and proudly identifies as queer, acknowledged, "a lot of artists who we talk about and say, 'Oh, they had to come out or they had to do this,' a lot of them can't hide it. A lot of it is very [much] in how they present. It's tougher for them." Kehlani also noted how much more difficult it is, in general, for "trans artists," as well as "Black gay men" and "Black masculine gay women" to work and even live. 
The chart-topping singer clarified in 2018 that she's queer, but never felt the need to come out, as it were, because people don't generally see her in that way. Kehlani explained, "I don't walk down the street and people look at me and go, 'Oh, I bet she's queer' or 'I bet that she's into women' or anything like that because of the way I present." Acknowledging how lucky she's been, to progress in her career without suffering from that kind of negative attention, the R&B superstar confirmed she's raising daughter Adeya Nomi in a firmly queer environment. Now, Kehlani is speaking her truth in a powerful way once more. 
Kehlani is owning who she is in a major way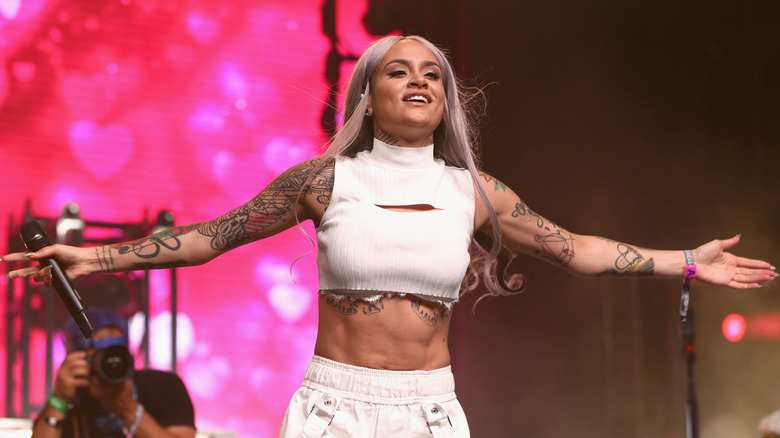 Rich Fury/Getty Images
Kehlani took to TikTok and noted simply, "I am gay, gay, gay. ...I finally know I'm a lesbian," (via Twitter). According to the California native, her family responded "we know, duh," upon being told. Kehlani quipped, "the f*****g closet was glass." As Variety notes, the R&B star previously hinted at an inner struggle over her identity in a since-deleted tweet, admitting, "I felt gay always insisted there was still a line drawn as to which 'label' of human I was attracted when I really just be walking around thinking ERRYBODY FINE." However, Kehlani also shared a video where she argued, "Never have I identified as a lesbian," (via YouTube). The singer, who collaborated with Cardi B on hit song "Ring," also shared on Instagram Live earlier this month, "You wanna know what's new about me? I finally know I'm a lesbian!" 
She later added, "I just wanted y'all to know that everyone knew but me." Most fans naturally assumed Kehlani was joking around, but now it appears she wasn't. The R&B star, who released sophomore album, "It Was Good Until It Wasn't," last year, gushed to The Advocate about raising her daughter, Adeya Nomi, in a queer environment. "All my friends, all her aunties, uncles, her godparents, everybody is just loudly queer," she enthused. Likewise, "We'll be reading queer stories, queer books where the baby has two dads, two moms, two parents who don't identify as either."