The Surprising Reason The Property Brothers Said No To Helping This Homeowner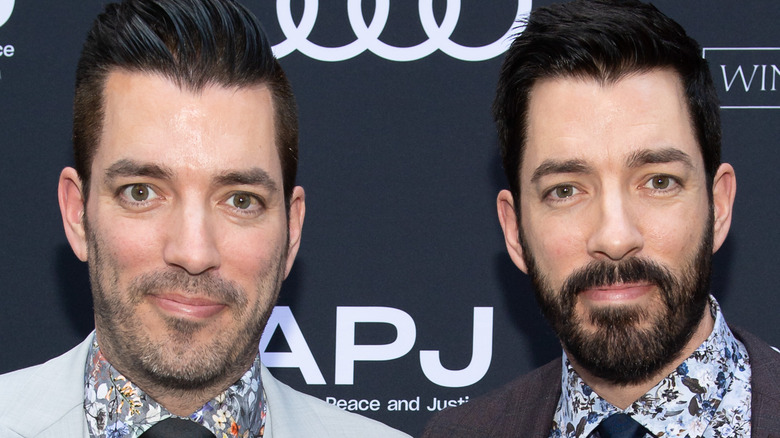 Ryan Emberley/Getty Images
If you regularly watch Drew and Jonathan Scott on their HGTV show "Property Brothers" or their various spinoffs, you probably know the types of miracles they work for homeowners on the regular. They take a dated, terrible home and transform it into a person's forever home in the course of a one-hour episode, which is typically only actually 40 or so minutes of footage due to commercials. "We're taking two or three months of renovation and cramming them into forty minutes. You see the highs and the lows, so it's not quite as stressful," Drew Scott shared at an event hosted by HGTV Magazine (via Country Living).
Even so, occasionally, their clients are difficult to please, but the professional brothers usually make it work. "The ones that usually get frustrating ... at the end of the day, I'll tell them, 'You're bringing us in as professionals. This is what we do day in and day out, you have to trust us,'" Drew continued. However, at least once in the show's decade-long history, the brothers completely refused to do what one homeowner asked them to do, and the reason is pretty shocking. "There's only been one homeowner who just didn't get that ... we started filming and then ended up canceling filming," explained Drew.
Here's what made Drew and Jonathan Scott walk away from a homeowner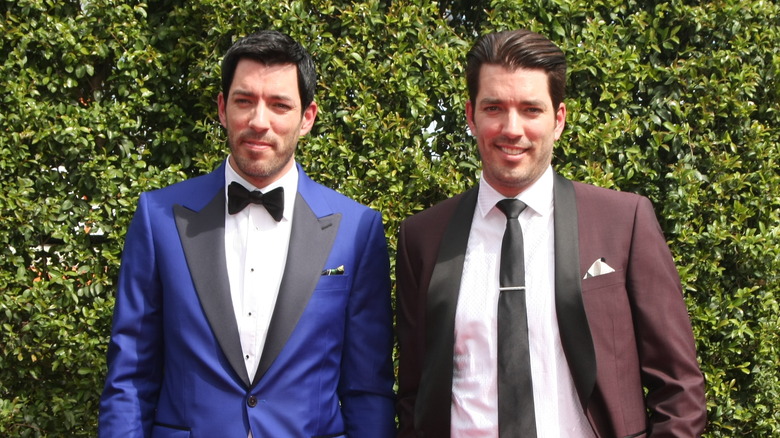 Shutterstock
While the brothers think that occasionally HGTV chooses homeowners who will specifically irritate them, Drew and Jonathan usually end up making things work regardless of the eccentricities they encounter (via Showbiz CheatSheet). However, there are some things they simply cannot do. When one person tried to get them to do something illegal, the brothers made the surprising decision to walk away from the project entirely. 
According to Country Living, they teamed up with a fireman looking for a place in Toronto. Drew and Jonathan felt pretty good about how the project would turn out, but things went south quickly. The fireman wanted to buy a house on an old landfill. Unfortunately, the entire neighborhood was sinking, which created some major structural problems for the home. They wanted to fix the structural issues, but the fireman thought leveling the floor would be good enough. "We said, 'No, we won't do that,'" Drew shared. "We had filmed the search and at the end of the day he bought that house and we said we're not going to renovate it because we wouldn't be allowed to get permits." Jonathan chimed in that HGTV wouldn't have aired the episode anyway with such significant issues.
This dynamic duo can work near-miracles in almost any situation, but they aren't going to break the law to renovate a house.