When Dr. Fauci Says You Should Receive Your Second Vaccine Shot If You Get COVID-19 Between Doses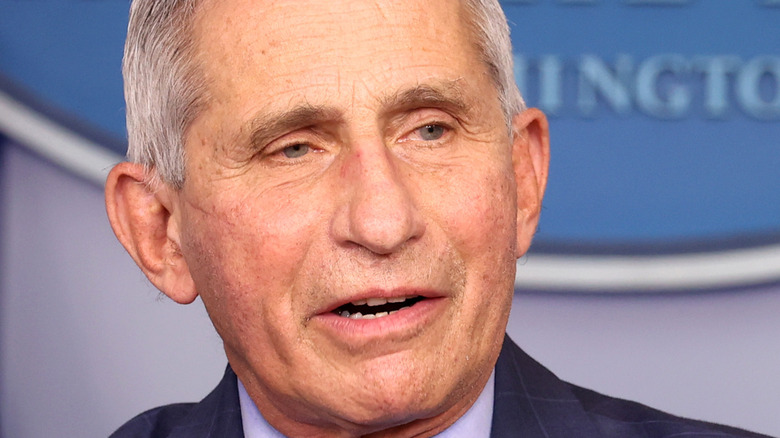 Tasos Katopodis/Getty Images
As President Joe Biden proudly announced on Wednesday, 200 million vaccine doses have now been administered in the U.S. since he took office, smashing all the goals the government had set in their vaccination plan. "The time is now to open up a new phase of this historic vaccination effort," he said (via NBC News). "To put it simply, if you've been waiting for your turn, wait no longer. Now's the time for everyone over 16 years of age to get vaccinated." 
But now that pretty much everyone has been given the green light to get vaccinated, there seem to be more questions that need answering — one being, what do you do if you get COVID-19 between vaccine doses? The answer is simple. Just wait until you've recovered and completed your isolation period, but as soon as you've got the all-clear, you're free to get your second and final vaccine shot, said Dr. Anthony Fauci (via CNBC). 
The chances of contracting COVID-19 after getting vaccinated are very slim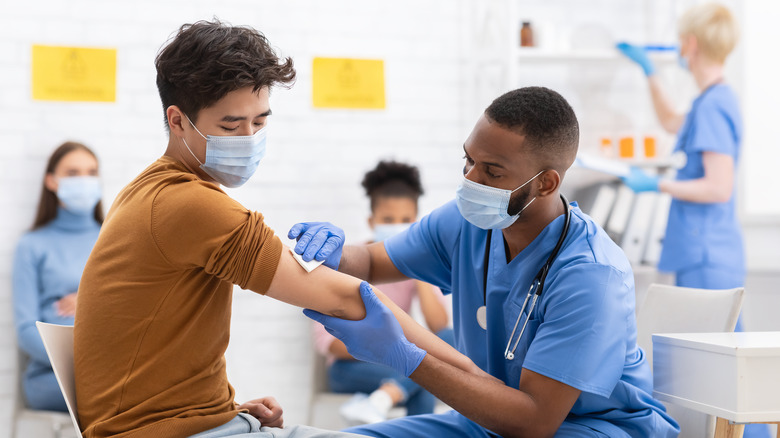 Shutterstock
Another common question is whether or not you can contract the virus after you've been fully vaccinated. As Dr. Fauci clarified (via CNBC), it is possible and these types of cases are referred to as "breakthrough cases." But as CDC Director, Dr. Rochelle Walensky revealed, the chances of this happening are very, very low. In fact, only 0.007% of the 84 million Americans that have been fully vaccinated have contracted the virus so far (via CNBC).
And if you need any convincing about getting the vaccine, just think about what President Biden said, as reported by The Guardian, "Vaccines can save your own life, but they can also save your grandmother's life, your co-worker's life, the grocery store clerk or the delivery person helping you and your neighbors get through the crisis. That's why you should get vaccinated." He added, "No working American should lose a single dollar from their paycheck because they chose to fulfill their patriotic duty of getting vaccinated."