The Truth About Ariel Winter's Relationship With Her Mom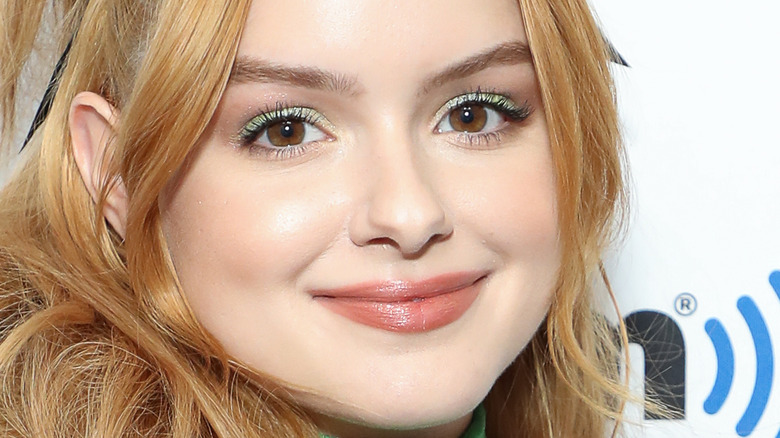 Arturo Holmes/Getty Images
Being a child star isn't easy — even when you're a cast member of one of the most popular shows in television history. Just ask "Modern Family's" Ariel Winter.
The 23 year old has been acting since she was five, starring in a variety of commercials before landing the part of Alex Dunphy on the Emmy-winning series at the age of 11. While growing up on television can be difficult, her family life off-screen has been equally problematic. She's been open and honest about the emotional and physical abuse she suffered at the hands of her mother, Crystal Workman. In fact, Winter told The Hollywood Reporter that she often felt oversexualized because of her mother's actions.
She revealed to the outlet, "[My mother would dress me in] the smallest miniskirts, sailor suits, low-cut things, the shortest dresses you've ever seen. People thought I was 24 when I was 12. If there was going to be a nude scene when I was that age, my mother would have a thousand percent said yes."
In addition, Workman allegedly placed her daughter on strict diets and kept her out late at parties even when she needed to be on set early. As a result, Winter had herself emancipated at the age of 14 and went to live with her sister, Shanelle Gray. She also leaned on her "Modern Family" costars, including TV sister Sarah Hyland, for support (via People).
Ariel and her mom are still estranged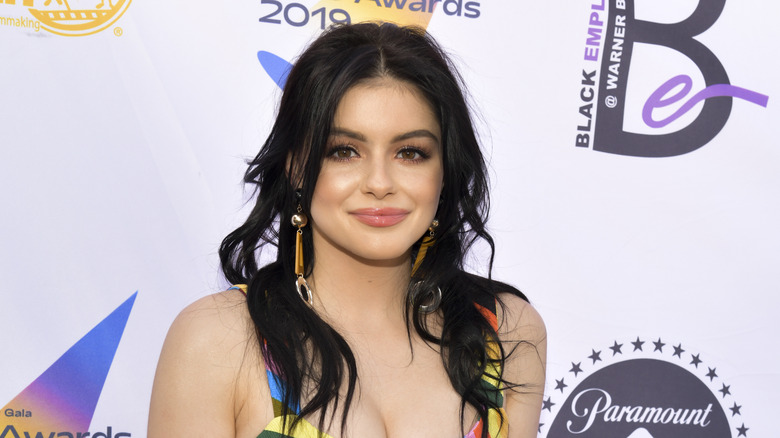 Rodin Eckenroth/Getty Images
Ariel Winter lived with her sister until she turned 18 and during that time also worked to repair her relationship with her father. She and her mom, however, remain estranged. In an interview with Inside Edition, Workman claimed that after Winter's emancipation, she was forced to sell her house and move into a storage unit with no heat and air-conditioning for more than one year. Workman had a message for her daughter: "It's time to fix your relationship with your mom. Every girl needs her mom and every mom needs her daughter."
She then went on to insult some of Winter's bold fashion choices, calling them "a cry for help." Sharing, "I just want to see her have respect for herself and have some class," said Workman, adding, "Ariel is starving for attention."
It's no surprise that Winter wasn't happy about her mother's comments, lashing out on social media.
"Screw always having to look appropriate and fashionable," she wrote on Instagram (via Inside Edition). "I wear what I like and no one should fault me for that."
Ariel Winter is focused on the future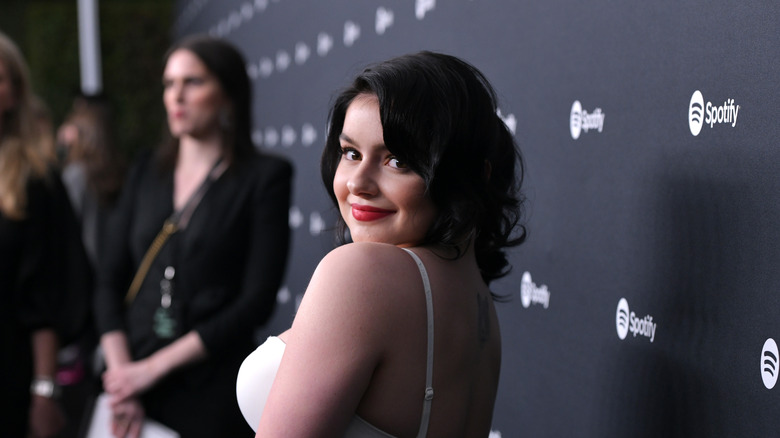 Charley Gallay/Getty Images
While a reconciliation with her mother is up in the air, Ariel Winter is now focused on her future. "Modern Family" has ended its successful run, and while the young star will most likely continue acting, she told Elite Daily she also wants to open a shelter for dogs and take psychology classes online. She is also making her mental health a priority. "For me, therapy is so important. I never want to quit therapy. I feel like people are never 'cured' [with] therapy. It's not a 'cured' thing, because you're not going in sick. You're just going in," according to an interview with Teen Vogue. 
And as for her childhood, Winter says that despite the hardship, she wouldn't change a thing. "It made me who I am today," Winter told The Hollywood Reporter. Candidly sharing with the outlet, "I still respect the people that hurt me."
If you or someone you know may be the victim of child abuse, please contact the Childhelp National Child Abuse Hotline at 1-800-4-A-Child (1-800-422-4453) or contact their live chat services.