Is This Why Talks Have Stopped Between Harry And Senior Members Of The Royal Family?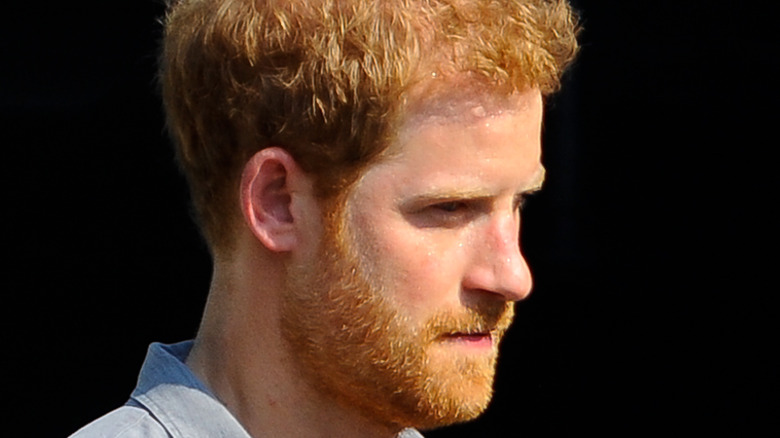 Shutterstock
Prince Harry and Meghan Markle's official exit from their royal duties has reportedly caused a rift among the royals. The pair opted to leave their places as senior members of the royal family last year, and have since moved to California (via NBC News). Earlier this month, Harry reunited with his brother Prince William and his father Prince Charles for the first time since leaving the UK in early 2020. Harry flew home for the funeral of his grandfather, Prince Philip. However, Meghan was unable to be by his side. The former "Suits" star is currently pregnant with the couple's second child, and doctors have advised her not to travel at this time, per People magazine.
The funeral came just weeks after Harry and Meghan sat down for a shocking tell-all interview with Oprah Winfrey, where they dropped bombshells about many royals and spoke about living within the confines of the royal family (via USA Today). According to Harper's Bazaar, Harry did meet with his grandmother Queen Elizabeth privately on two occasions during his trip to the UK, which was the first step to mending fences following the tension within the family. "Saturday broke the ice for future conversations but outstanding issues have not been addressed at any great length," a source told the outlet. However, those talks may be stalled yet again due to media leaks about the family.
Can the royal family trust Prince Harry and Meghan Markle?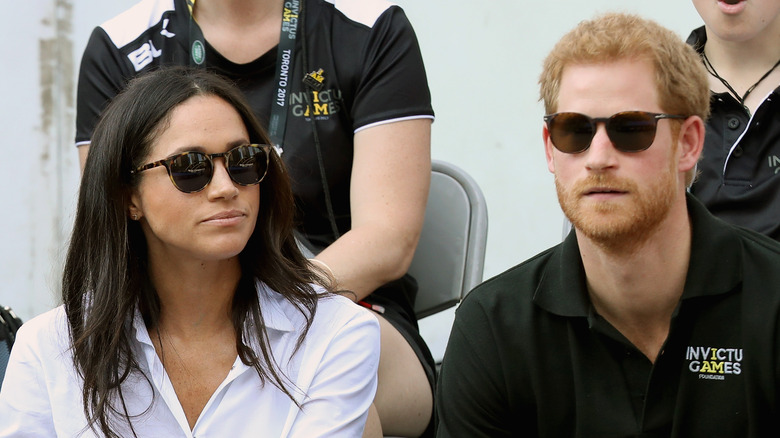 Chris Jackson/Getty Images
Page Six reports that Prince Harry also met privately with his brother Prince William and father Prince Charles during his time in the UK. However, since his return to the United States, sources reveal that there have been no "meaningful conversations" between the family members. According to The Sun, the royal family is said to be upset with Harry and his wife after details about a telephone call between Meghan Markle and Queen Elizabeth were leaked to the media. The family is said to be alarmed about how quickly private details are being reported on by the press.
It's unclear whether the details are being leaked to the media from Harry and Meghan themselves, or members of their inner circle (via the Daily Mirror). However, it appears that the royals, who are notorious for wanting privacy when it comes to family matters, are unhappy about the reports of their personal relationships being made public. Meanwhile, Harry is expected to come face to face with the family again in July when he returns to the UK for the unveiling of a statue in honor of his mother Princess Diana.