Inside Yvonne Strahovski's Friendship With Elisabeth Moss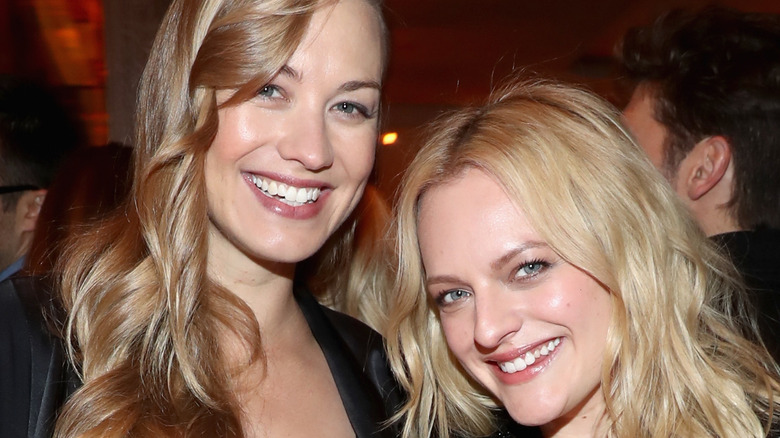 Rich Polk/Getty Images
Yvonne Strahovski and Elisabeth Moss have been starring alongside one another in Hulu's "The Handmaid's Tale" since 2017, so it's no surprise that the two women are friends. However, what fans may not know is that Strahovoski actually has more fun with Moss than she does with any of her other cast mates.
During an interview with Parade magazine in October 2017, Strahovski, who plays Serena Joy, said that filming four seasons of the drama with Moss, who plays Offred, has been "really wonderful."
"I have so much respect for her, as I do really with everybody," Stahovski gushed. "Everyone is so wonderful and everyone brings such a unique spark to what they're doing on the show." Although Strahovski has respect for each and every one of her cast mates, she told the outlet that she and Moss specifically "have such a great time playing with the different nuances." As she explained, acting alongside Moss and experimenting with their characters is "one of the most fun things for me to do on set."
Yvonne and Elisabeth get along great off-camera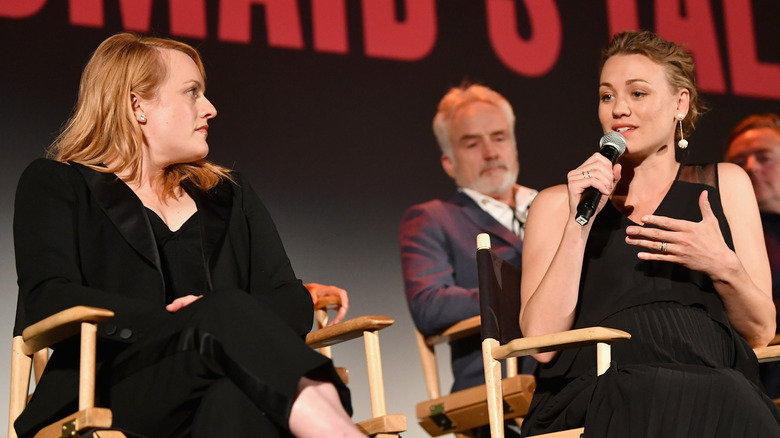 Emma Mcintyre/Getty Images
Yvonne Stahovski also told Parade magazine that she loves going to work with Elisabeth Moss because of the dynamic they have on the set of "The Handmaid's Tale."
"There's different versions of every single scene," Stahovski explained of their professional interaction. "We have to do so many different versions just based on all the different little complex layers, so that is really a lot of fun to play with her."
One year later, Strahovski spoke to The Hollywood Reporter about working with Moss, telling the outlet that being on set with her fellow actress is "like having the greatest sparring partner ever." Stahovski went on to say that when she and Moss are filming the Hulu series, the two of them have no problem transitioning in and out of scenes, and get along great with one another in between takes.
"The Handmaid's Tale" Season 4 is set to premiere on Hulu on April 28, 2021.