The Secret You Weren't Supposed To Know About America's Next Top Model Interviews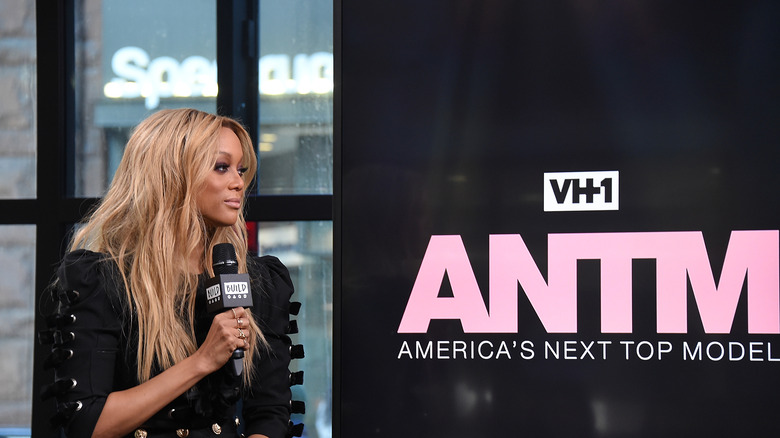 Michael Loccisano/Getty Images
It's fair to say that reality TV shows are (sort of) scripted. Despite it being "reality" TV, more often than not, production crews and tech manipulate what's going on behind the scenes (via The Delite). So, it's no surprise that "America's Next Top Model"also suffered from the same fate.
Sarah Hartshorne, an ANTM contest from season 9, revealed in TikTok the truth behind the show's interviews. Sorry for fans, but the model interviews are not genuine. "One of the very first things we have to do was pick out our interview outfit," Harshonre said in the TikTok. "We would bring our interview outfits almost everywhere we went whether it was on set, an elimination, so they could interview us and it would always look the same."
And, that's not all. Hartshorne also revealed that the responses to the interview questions are manipulated, adding that the producers told the models to answer questions in a certain way. "There was a producer off camera asking questions and you had to repeat the question in your answer," Hartshorne said. "And they did that partly for editing reasons but also so they could get you to answer the way they wanted."
America's Next Top Model is sort of problematic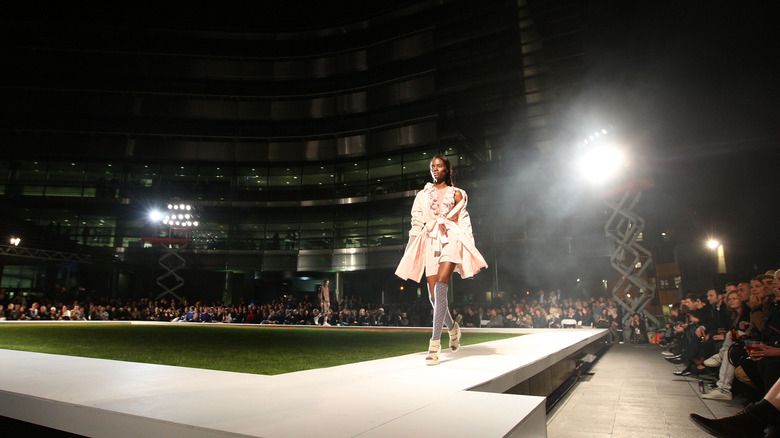 Sandra Mu/Getty Images
When speaking to Bustle, Hartshorne said that not everything was scripted. But the show was manipulated. "No. Not at all," she said. "They didn't need a script because they knew what we were going to do before we did. And that was drama enough."
Hartshorne also added in her TikTok that it was easy to manipulate the models because the producers knew everything about them, including their psychiatrist and personal profiles. While she was lucky that none of her words were taken out of context, others models didn't share the same fate.
Manipulating the models is only one small part of ANTM's problematic history. According to Insider, there were also blackface shoots and blatant homophobia on the show. In an episode from season four, according to Insider, white contestants were instructed to dress and pose as a Black woman. You would think that this incident from season four would be the last of the blackface and yet, season 13 had contestants posing as biracial women.
America's Next Top Model is iconic — it was the show of the 2000s. But it's also very problematic. However, this doesn't mean you can't enjoy the show. It's just important to remember both.