Why This Chadwick Boseman Tribute In The Oscars Gift Bags Is Raising Eyebrows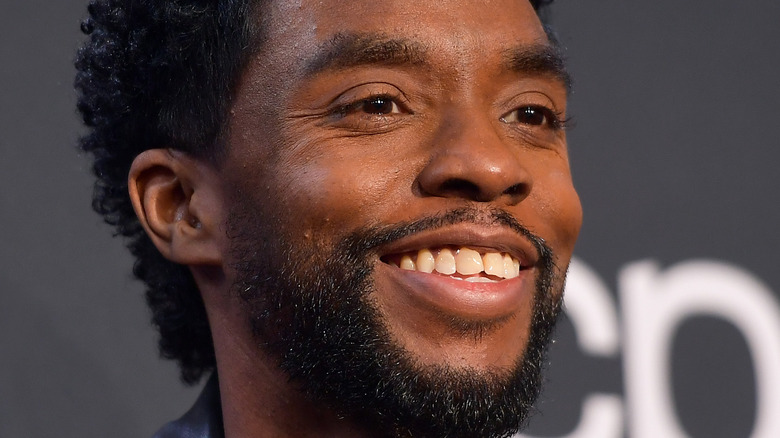 Matt Winkelmeyer/Getty Images
The Oscars SWAG bag, which is put together for the 25 nominees for best actor, actress, and director almost always makes waves, especially because of what is in them. This year, the eye-watering bag, which was themed "Everybody Wins" and worth an eye-watering $205,000 is a bundle of health and wellness offers, including free personal training, liposuction sessions, and resort stays (via Quartz). 
But the one item in the goodie bag that's got social media talking is a tribute to Chadwick Boseman, executed in crypto art, the latest format to take the art world by storm — NFT or "non-fungible tokens." The piece, which is executed as a gif animation in 3D. The artist, Andrea Oshsea, tweeted: "I was tasked to create a tribute NFT for Chadwick Boseman for the Oscars! Bringing this piece to life has been one of my most challenging & rewarding experiences as an artist." The digital artwork is being auctioned, with its proceeds going to The Colon Cancer Foundation. The disease is the same one that claimed the late actor's life last year (via Entertainment Weekly).
The practice of creating and selling non-fungible tokens is controversial because its carbon footprint is not insignificant. As another Quartz piece points out, an average token creates a carbon footprint equivalent to driving 513 miles in a gas-powered car. Simply put, its not insignificant. 
Twitter is seeing red about this piece of Crypto-art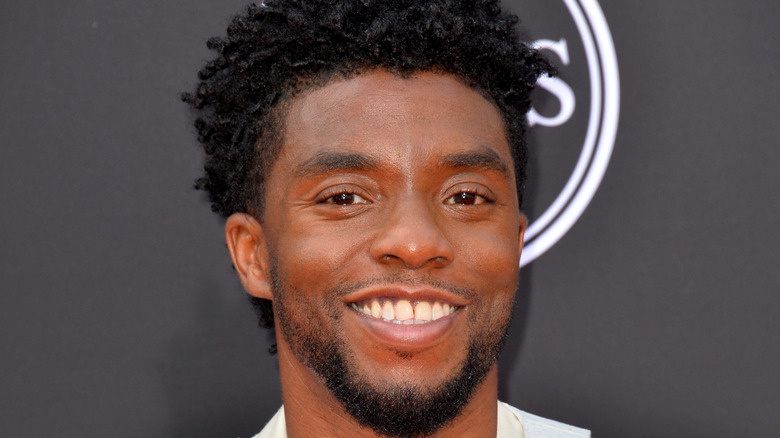 Shutterstock
While fans are all for paying tribute to the much-beloved actor, and they're all for donating proceeds to charity, many of them were nonplussed by the fact that the NFT artwork is going for a head-turning $1.2 million (via Twitter). 
But people weren't sure the tribute is worth the pixels it is being executed in. "He literally bought a royalty free model," one fan raged on social media, in a comment directed at the artist. Another said: "Mate you bought a $50 sculpt and slapped a gold texture on it, and for some reason ur taking 50% of the profits off a dead man's likeness for yourself. I don't know if you're just blinded by the money but how can you not see that's f***ed up." The social media user adds: "and that's still not taking into account the **HUGE** damaging impact of this being an NFT contributing to irreparable damage to the environment. and I KNOW you're not listening to people telling you this bc you're only RTing "lmaooo dont listen to them king u do u xoxoxo." A third added: "Profiting off a dead man by destroying the environment. Nice..." 
Then there was one member of the Twitterati pointing out the potential tacky factor of the tribute, saying "Yall really trying to honor Chadwick Boseman by putting him in the f**king SWAG BAGS???"