The Real Reason The West Side Story Trailer Has People Talking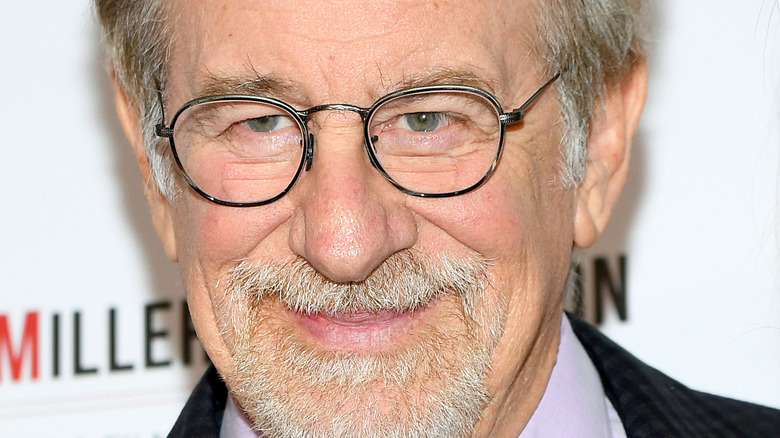 Mike Coppola/Getty Images
Because it's Oscars night, it's also a good time to talk about "West Side Story," which, in 1962, was one of the most successful movies in the history of the awards. Cinema Blend notes that it was nominated for 11 categories, and won 10 of them. But that's not the version we're all raving about right now. 
Legendary director Stephen Spielberg told Vanity Fair last year that he has been playing the musical in his head since he was a boy, and really, it was his dream to put his own touch on the classic. "Our entire home was festooned with classical musical albums, and I grew up surrounded by classical music. "West Side Story" was actually the first piece of popular music our family ever allowed into the home. I absconded with it—this was the cast album from the 1957 Broadway musical—and just fell completely in love with it as a kid. "West Side Story" has been that one haunting temptation that I have finally given in to," he said. On Oscars night, we all got a peek into what Spielberg's vision of "West Side Story" looks like, and the internet's virtual jaw collectively dropped. 
Social media praised the cinematography, which looked like a love letter to gritty New York City. "Such an effective trailer! The cinematography looks fantastic & the vibe of the film definitely feels like a Spielberg directed musical. The film releases this Christmas," raved DR Movie News on Twitter.
Twitter is divided over the movie for many reasons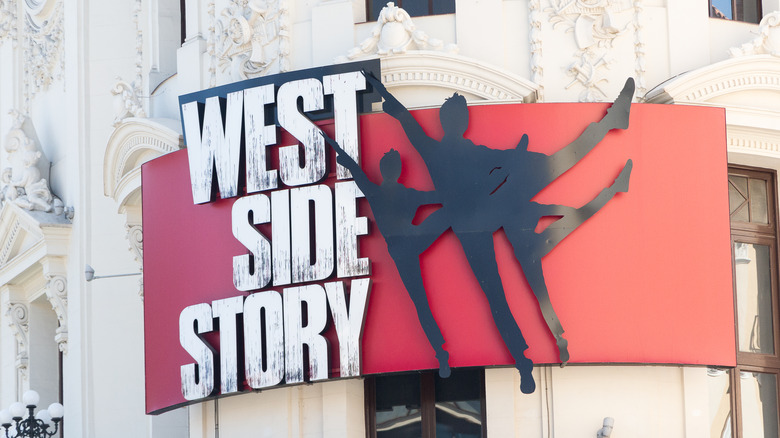 Shutterstock
Still, there were those who took to Twitter to demand a reason for remaking the movie — after all, who argues with 11 Oscar nominations and 10 wins? "Why is there a new West Side Story? Are the Puerto Rican Characters actually going to be played by Puerto Rican Actors this time? And actors who can sing and aren't overdubbed?" one Twitter user said. Another Twitter user said: "Hollywood needed to stop remaking good movies, and sticking to the classics: "Stop remaking these CLASSIC films! #WestSideStory ?? Why?? Just put the original film on @AppleTV @netflix @PrimeVideo @hulu !!"
Members of the twitterverse also took pains to highlight the awkwardness of casting actor Ansel Elgort who, in June of last year, was accused of sexually assaulting a 17-year old girl (via USA Today). "I had sadly forgotten that Ansel Elgort was going to be in the new West Side Story, so you can only imagine how distraught I am tonight," wailed one user. Another warned: "if i see any of u thirsting over Ansel Elgort when the west side story trailer drops I'm blocking u that man is a whole ass creep."
If anything, Spielberg can be certain the movie will make waves.