Why Daniel Kaluuya's Oscar Win Over LaKeith Stanfield Has Fans So Furious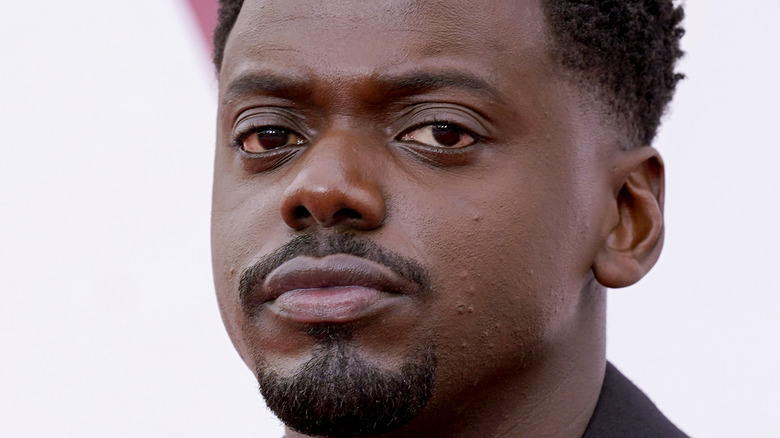 Pool/Getty Images
This year's Academy Awards are unprecedented for a few reasons. Most obviously, the ceremony itself is looking quite a bit different due to COVID-19 restrictions. The central location for the evening is Union Station in downtown Los Angeles, a quaint setting compared to the usual splendor of the Dolby Theatre, with a limited guest list and of course, plenty of social distancing (via ABC7). Another unusual facet of tonight's awards? Two costars, Daniel Kaluuya and LaKeith Stanfield, up against each other for Best Supporting Actor.
According to the LA Times, this is the 20th time in Oscar history that more than one actor in the same film has been nominated for Best Supporting Actor, though it is the first time this has occurred for two Black actors. Kaluuya ended up taking home the prize for his role as Fred Hampton in "Judas and the Black Messiah," and though he shouted out to Stanfield in his acceptance speech, fans are confused as to why the two men were nominated in the same category in the first place.
Fans are questioning why the two actors were nominated in the same category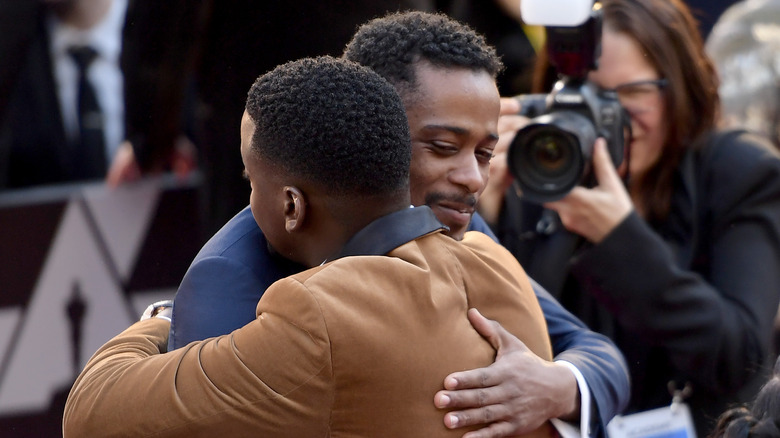 Matt Winkelmeyer/Getty Images
LaKeith Stanfield, who played William O'Neal, an informant who helped the FBI locate and ultimately kill Hampton, played a significant role in "Judas and the Black Messiah." Because of this, some fans think that he should have been nominated in the Best Leading Actor category, so that the two actors could have both had the chance to win. "I'm happy for Daniel Kaluuya but also sad for Lakeith Stanfield," local television anchor Alex Holley wrote on Twitter. "Not fair to have them against each other in a category."
Several other Twitter users shared the sentiment. "Agreed," someone replied. "I don't know how they're both considered supporting actors."
It hasn't been confirmed why Kaluuya and Stanfield both appeared in the Best Supporting Actor category, but one fan on Twitter shared an interesting theory. "Someone told me they specifically didn't campaign so Chadwick Boseman had a better chance
so sweet," reads the comment, which appears underneath the New York Times' announcement of Kaluuya's win.