Kelly Ripa's Son Has Grown Up To Be Gorgeous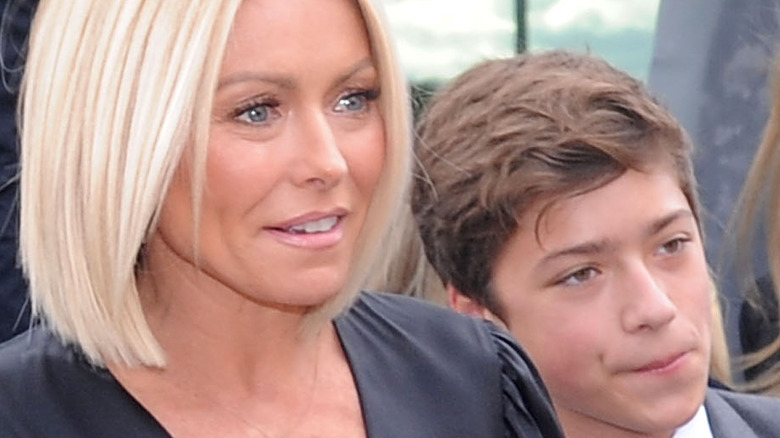 Bobby Bank/Getty Images
Kelly Ripa is well-known for her television shows, including "Live with Kelly and Ryan" and "Homemade Millionaire." She has also starred in "Hope & Faith" and "All My Children" (via Hello Magazine). Apart from her great hosting skills, a lot of people know that she is a great mom. 
Ripa has three kids with her husband, Mark Consuelos – who is also in the entertainment industry. He is best known for his role on the hit TV series "Riverdale" (via Refinery29). The eldest of their brood is Michael Joseph Consuelos, followed by Lola Consuelos, and the youngest, Joaquin Antonio Consuelos.
The three siblings have been in the limelight since their parents brought them to premieres and events since they were little. As for the eldest, fans were intrigued by Michael when he starred alongside his dad on "Riverdale." The burgeoning actor played a younger version of Hiram Lodge. Producers of the show cast the young star for his strong resemblance to his father (via TV Overmind). 
Obviously, "Riverdale" fans loved him — for his acting skills, his charm, and his looks. Camila Mendes, who played the daughter of Hiram Lodge, adored her co-star. "It's so exciting watching somebody new come on to our show, and he was just so excited to learn and grow as an actor," she said. "And we were all just there for him and kind of being supportive, so he could feel good and welcomed" (via PureWow).
Michael went to New York University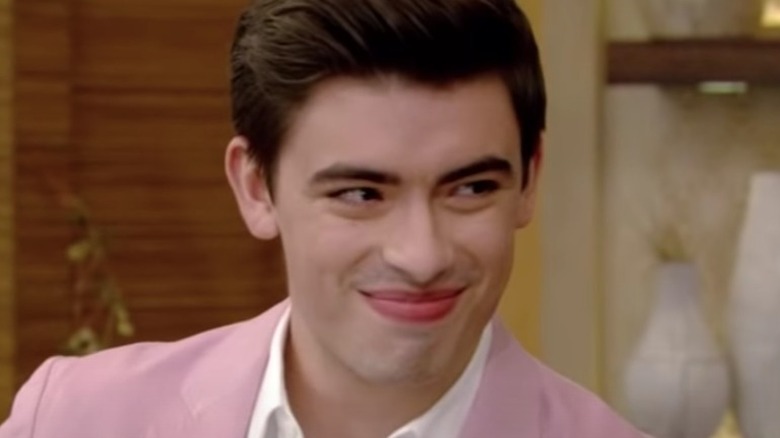 YouTube
Michael Consuelos does not only excel in acting, but he is also diligent with his studies. He got into the prestigious New York University (NYU). According to the Times Higher Education, the college is one of the best private research universities in the United States today. Of course, Kelly Ripa's son chose film and TV production as his major (via TV Overmind). Thanks to his famous parents, he got the acting bug and good looks. His natural talent combined with his ample knowledge in film and TV means Consuelos could be one of the great actors in his generation. Only time will tell.
Apart from his striking resemblance to his handsome dad, Mark Consuelos, the young actor is also following his father's goal of keeping fit. "Riverdale" viewers are aware of how ripped the 50-year-old star looks — as seen from his shirtless scenes on the show. Ripa also proudly shares posts on Instagram of her husband working out (via PopSugar). 
Mom and dad are clearly role models for their kids, and it's obvious that Michael has been raised to prioritize health and fitness in his life. Although, he clearly works out, he was also a collegiate athlete, participating on NYU's men's cross country team. 
Last year, the 23-year-old actor graduated college, and his proud parents both took to their Instagram pages to celebrate their son on his greatest achievement.
Michael Consuelos is close to his parents and siblings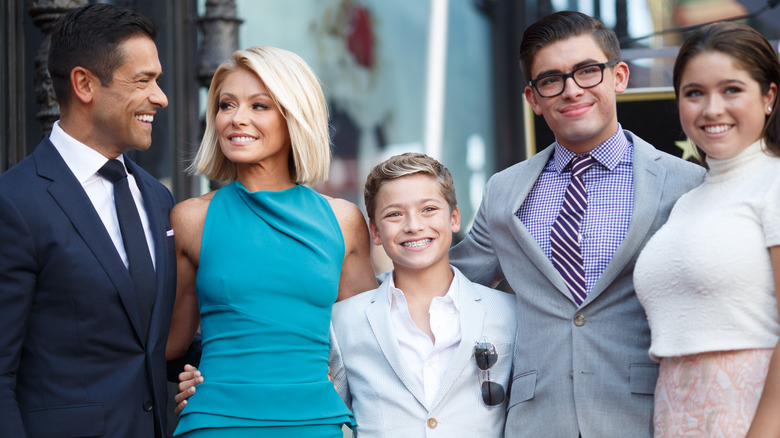 Mark Davis/Getty Images
Despite being busy with work, Kelly Ripa and Mark Consuelos always make time for their kids. The couple values family over anything else, and they passed down this principle to their three offsprings. Michael Consuelos, Lola Consuelos, and Joaquin Consuelos all have tight relationships with each other and their parents — as seen on Ripa's social media updates. The family enjoys Sunday dinners, beach trips with their grandparents, and important life events together.
The 23-year-old actor also helped his mom on her show, "Live With Kelly and Ryan." "I mean really, if I'm being honest, he's been producing my end of this show," Ripa revealed in one of the show's episodes. "So he really is sort of working while he's finishing because he's set to 'graduate' from college... but I said to him, 'Well, look at you. I mean, here you are. You've got a job before graduation. That's got to make you feel good.' He's like, 'Uh, yeah'" (via E! News). Contrary to what Ripa said, the show has not hired Consuelos. He simply helped out his mom. Aww! (via Page Six).