Chip Gaines Has Some Strong Thoughts On The Future Of His Marriage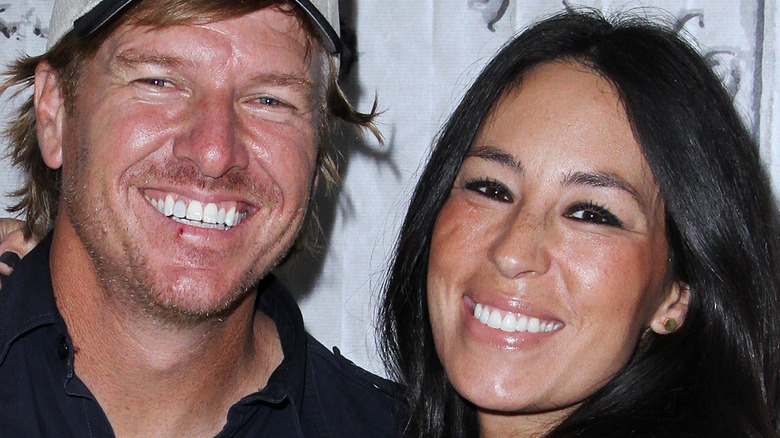 Donna Ward/Getty Images
Chip Gaines has no doubt in his mind that he and wife Joanna Gaines are going to grow old together. Although anyone who has tuned in to the couple's popular HGTV series, "Fixer Upper," can see that these two have not only a strong personal relationship, but also a strong working relationship, Chip shared a series of thoughts about the future of his and Joanna's marriage during an October 2016 interview that are more than a little heart-warming.
"When I love my wife, I love her all the way. This isn't a sales pitch, this isn't a tagline. You'll see us in our 80s and we'll be sitting together on a rocking chair. That's how it is," he told House Beautiful. "That's how it ends for us." While all couples go through ups and downs, Chip said that after 13 years of marriage, he can "put that in the bank" that he and Joanna are in it for the long haul.
Joanna knew right away that she could trust Chip Gaines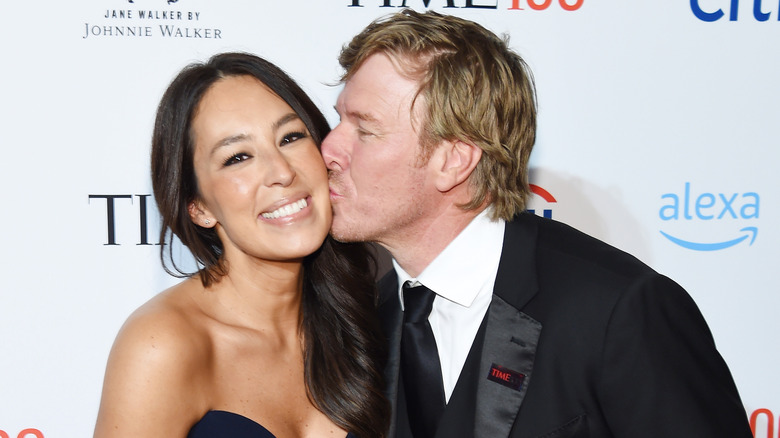 Larry Busacca/Getty Images
Continuing on to House Beautiful, Chip Gaines said that while many entertainers have touted their perfect marriages in the past, he truly knows that he and Joanna will never walk away from one another. "I know lots of country songs have been written about that, and years later it didn't go so well. You can put that in the bank that that's how it ends for she and I," he confirmed.
In June 2018, Joanna Gaines opened up about her romance with Chip during an interview with Pop Sugar, revealing that the two of them had immediate chemistry after crossing paths at her dad's automotive business. "We met in the waiting area and hit it off immediately," she recalled. "He was genuinely engaging and he had such a sincere smile." Looking back, Joanna said she couldn't believe how nice Chip was and said, not surprisingly, that he made her laugh "a lot."
"I knew he was the one because I knew I could trust him," she added.