How To Use CBD Oil As An Acne Treatment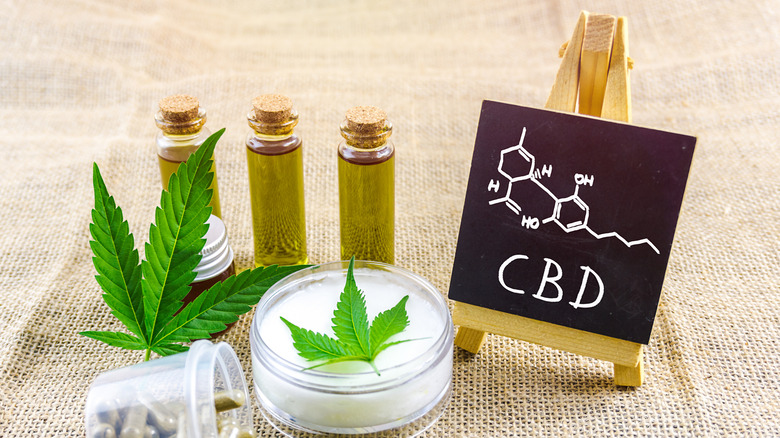 Shutterstock
There are so many natural products that'll help you achieve clear, glowy skin. No longer do you have to spend hundreds of dollars on high-end products — it's time to start looking into CBD oil.
Not only does CBD oil help with stress, but it's also the next must-add to your self-care routine (via Byrdie). This natural ingredient reduces inflammation, regulates oil production, and heals any acne scars, the outlet reported. Plus, this product is great for sensitive skin or those who are allergic to typical skincare products, per Byrdie. "CBD oil is beneficial to these conditions due to its anti-inflammatory and antioxidant properties. It reduces sebum production and is also antimicrobial, so it works great for acne-prone skin," Michele Green, a dermatologist, told Byrdie.
CBD doesn't just help acne, it has many healing properties, Medical News Today reported. The outlet revealed that CBD has an anti-inflammatory and antioxidant effect, which helps with wrinkles and reduces age lines. So, if you're discovering any wrinkles, it's time to add this oil into your face routine.
And, as with trying any new product, it's best to do a patch test before adding it to your skincare routine in case any side effects or allergies appear (via Byrdie).
How to use CBD oil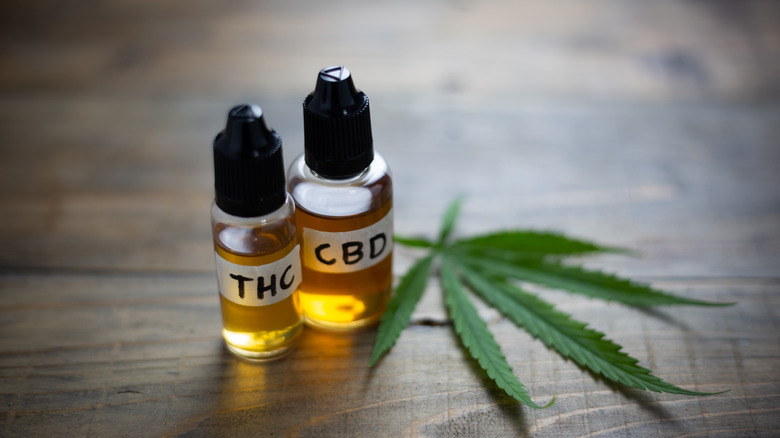 Shutterstock
You want to add CBD oil into your skincare routine, but don't know? Don't fret. Byrdie revealed that it's best to use it as face oil, adding that research has not found CBD supplements to help with acne or skin. "Oral supplementation or smoking of CBD formulations has not been evaluated in this manner and can not be recommended," Rachel Nazarian, a dermatologist, told the outlet.
Luckily, per Byrdie, there are plenty of CBD face oils to try. One product the outlet recommends is Herbivore CBD + Adaptogens Deep Moisture Glow Oil, which has a natural calming solution, thanks to the herbs in the product. Plus, it contains 100 mg hemp oil and has a very lightweight formula, according to Byrdie.
Allure recommends CBD Daily Soothing Serum to try. This product not only soothes any pain on your skin, but also smells heavenly thanks to its peppermint scent, the outlet said. As if the product wasn't perfect with just its properties, it's also affordable with a price of $23.
With the benefits of CBD endless, it looks like this is a must-add to anyone's skincare routine. After all, the end goal is dewy skin, and CBD oil will definitely get you there.