Inside Nasim Pedrad's Relationship With Lamorne Morris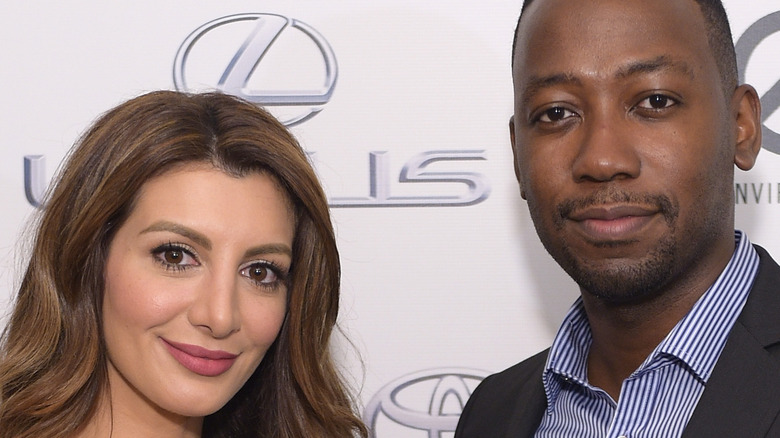 Stefanie Keenan/Getty Images
Fans of "New Girl" will confirm that the relationship between Winston Bishop and Aly Nelson (played by Lamorne Morris and Nasim Pedrad respectively) was one of the strongest on the show. 
After starting off as mere partners at LAPD, their friendship grew before their romance finally blossomed. The pair got married and had a child together in the final series of the show (via Hollywood Mask). Almost immediately, the on-screen chemistry of Morris and Pedrad sparked speculation about a secret real-life relationship between the two.
So, when Pedrad and Morris reunited for the 2020 Netflix movie "Desperados," some fans took it as a sign that sparks were flying behind the scenes. In response to an Instagram post Morris shared in June 2020 to promote the film, one fan commented, "Can you please be together? Like OMG the chemistry is so intense." Another wrote, "I loved watching you guys fall in love all over again as actors." But by keeping their respective love lives fairly private, Pedrad and Morris have kept us guessing about the true nature of their relationship.
The truth behind Lamorne Morris' relationship history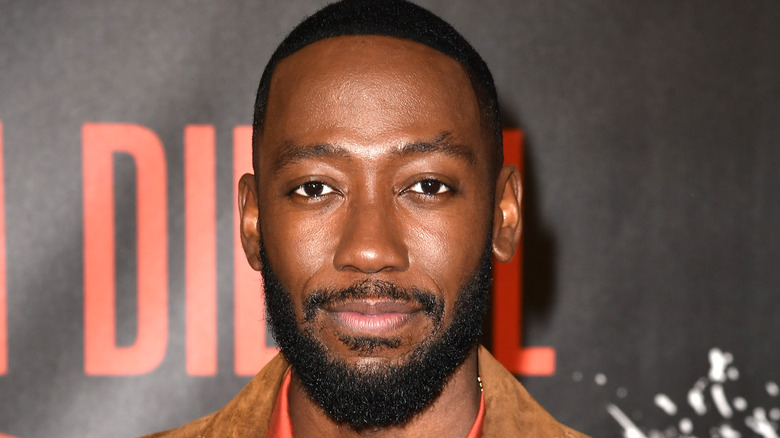 Frazer Harrison/Getty Images
There might be a good reason why LaMorne Morris keeps his relationships under wraps. In a 2018 Ebony interview, he intimated that an ex-girlfriend cheated on him and  he'd struggled with trust issues as a result. "She stepped out on me with a star, and that had my head spinning in all kinds of circles," Morris recalled. When pushed for details, the actor decided to respect his ex-girlfriend's privacy, noting, "I don't want to incriminate anyone by saying too much more."
According to HollywoodMask Morris has only been seen with one girlfriend publicly – E! News host Erin Lim – who he attended the 2017 Emmy Awards with. The couple were together for just over two years before breaking up. Lim is now married to Joshua Rhodes, the creative director of clothing brand The Last Adam.
So despite the mystery surrounding his love life, the actor told Glamour that his relationship with one woman garners more interest than any other, and that's Nasim Pedrad. "We did 'New Girl' together, when we played husband and wife, and were in a movie together [Desperados], where we were a couple, so people think we are together or should be together," Morris explained. "I constantly get those messages." However, fans who shipped Winston and Aly may be disappointed to learn that Morris and Pedrad are just friends (via TheCinemaholic). He confirmed with Glamour, "She's one of my favorite people, if not my favorite person, to work with."