Tiffany Haddish's Most Dramatic Hair Transformation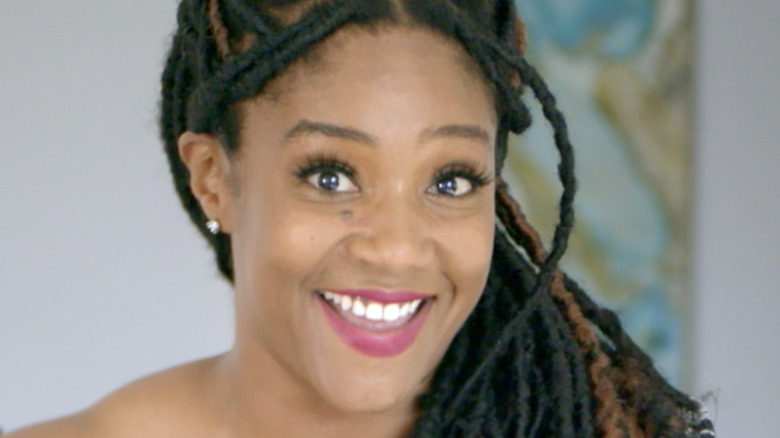 Getty Images/Getty Images
Everyone knows that changing your hair comes with great risk. Yes, even changing your hair's color can either be a big win or a huge mistake. So, imagine the surprise when actress and comedian Tiffany Haddish changed her hair in the most dramatic fashion.
We all know Haddish for her funny lines and quirky personality in various films including "Girls Trip," "Night School," and more, according to her personal website. But, no one could have expected for her to shave her head on an Instagram Live, Refinery29 reports. Her go-to style was faux locs, which she wore for the past two months, the outlet reported. But, Haddish apparently had enough, so she shaved her hair. "I cut all of my hair off cause I want to see my scalp," Haddish wrote in an Instagram caption. "I know where every mole is, but I don't know my scalp."
A lot of fans have mixed reactions to the decision, with some commenting on her mental state, according to Refinery29. However, most of the comments were positive with some fans applauding her for such a bold decision, the outlet said. One fan commented, "Don't knock it til you try it, that big chop is liberating."
Tiffany is loving her new look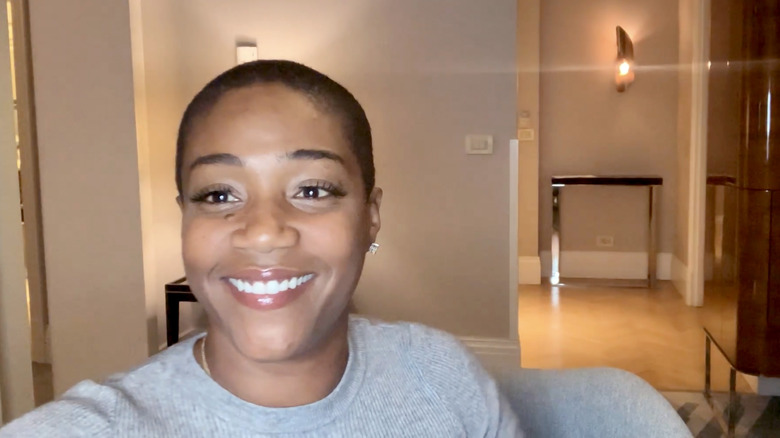 Arturo Holmes/Getty Images
Regardless of the positive or negative feedback, the only opinion that matters is Tiffany Haddish, and she is loving her new do! According to Glamour, Haddish is thriving with her big-chop. "Just loving my new look thought I'd share it with y'all," she wrote on Instagram. "The best part is when water hits my head it feels like kisses from God. #sheready for more of Gods Love!"
Not only does she love her new look, but her bald head has also helped her fall in love with herself, according to Instyle. Shaving her head allowed her to see more of her features such as her eyes. She expressed, "It's like that hair was blocking me from seeing me."
And, Haddish doesn't care what anyone says about her new hairstyle. She shaved her head to love and appreciate herself more, so who cares what anyone else has to say? Plus, as she told the outlet, "Women need to have the freedom to do with themselves what they will."
Who could have said it better than that?