Here's What Jameela Jamil's Net Worth Really Is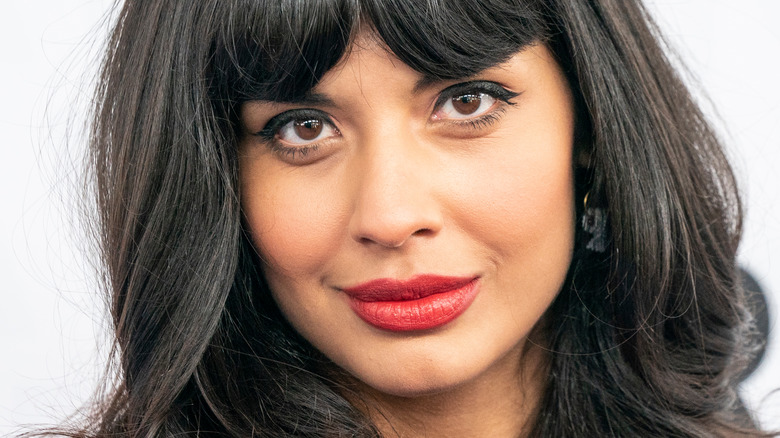 Shutterstock
Whether you know her for her brilliant role on "The Good Place" or for her outspoken activism on social media, there's no doubt that actress Jameela Jamil is a true rising star in Hollywood. The English-born star has earned a name for herself as not only an actor, but also as an activist, radio presenter, and model — and it seems that her success is only growing in recent years.
Jamil is most recognized, of course, for her breakout role as the ultra-sophisticated Tahani Al-Jamil on the NBC sitcom "The Good Place," where she starred alongside big names like Kristen Bell and Ted Danson (via IMDb). Following the show's success, though, the actress has taken on some other major television roles, including being the host of the TBS late-night game show "The Misery Index." Additionally, she's also been involved in activism, starting the "I Weigh" campaign as a movement for body positivity (via Today).
Given her rising fame and popularity in Hollywood, you might be wondering: What is Jameela Jamil's net worth?
Jameela Jamil has plenty of other achievements in addition to her acting credits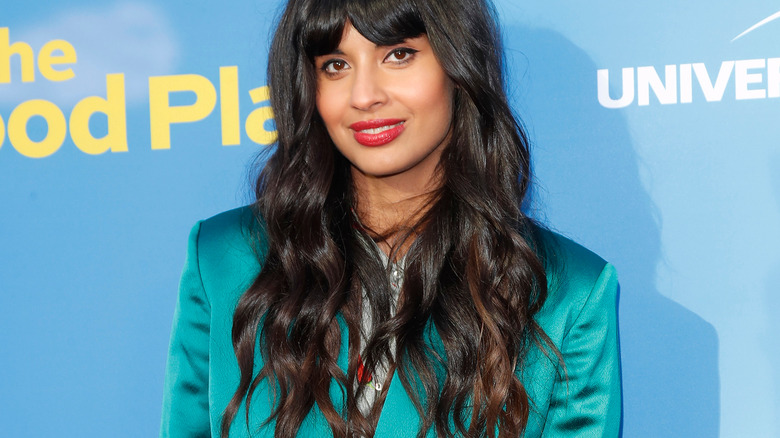 Shutterstock
According to TheThings.com, Jameela Jamil's net worth was estimated to be around $2 million as of November 2020. A report by Net Worth Post, however, suggests that Jamil's net worth in 2021 is even higher — at a whopping $8 million!
But how did the breakout actress amass such a fortune? While Jamil is fairly new to the American Hollywood scene, it turns out that she already had established fame back home in the United Kingdom. Prior to moving to the United States and joining the "Good Place" cast in 2016, the actress was an established presenter on British television and radio, starting her career on Channel 4 as a TV host before becoming the first female solo BBC Radio 1 host in 2012 (via Insider).
As for how Jamil turned to acting, it turns out that she auditioned for "The Good Place" (her first audition ever!) entirely on a whim after she moved to LA. According to Showbiz Cheat Sheet, she was convinced by her agents to audition despite her lack of acting experience. "I was told about an audition for this role and said 'no way, I've no training and I'm surrounded by people who've devoted their lives to this,'" she told BBC News in 2017.
Luckily for us, Jamil still went for it and soon became a rising Hollywood star — and we're certain that we'll be seeing even bigger success for her in the coming years!