The Messy Activity Prince William's Kids Love To Do With Grandma Carole Middleton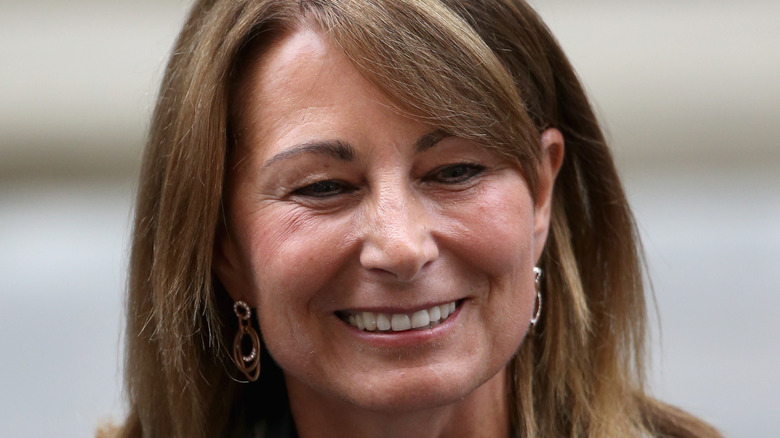 Peter Macdiarmid/Getty Images
The Duchess of Cambridge's mother, Carole Middleton, hopes to share her love of gardening with her grandchildren, Prince George, Princess Charlotte, and Prince Louis (via Us Weekly). 
Speaking recently to the U.K. magazine Saga (via Us Weekly), Prince William's mother-in-law discussed how she manages to keep the young royals occupied in the great outdoors, adding that she feels it's important for children to grow up appreciating the nature around them. 
"If I'm doing planting with my grandchildren, I like to have it all laid out at 'activity stations' with their own little trowel and pot so they can get started immediately." Carole added, "It's no good calling children over to an activity, only for you then to have to fuss about looking for the right equipment and clearing a space. They'll soon lose interest and slope off. It's important for children to grow up appreciating nature and part of that is allowing them to get a bit muddy."
Carole Middleton hopes to see more of her grandchildren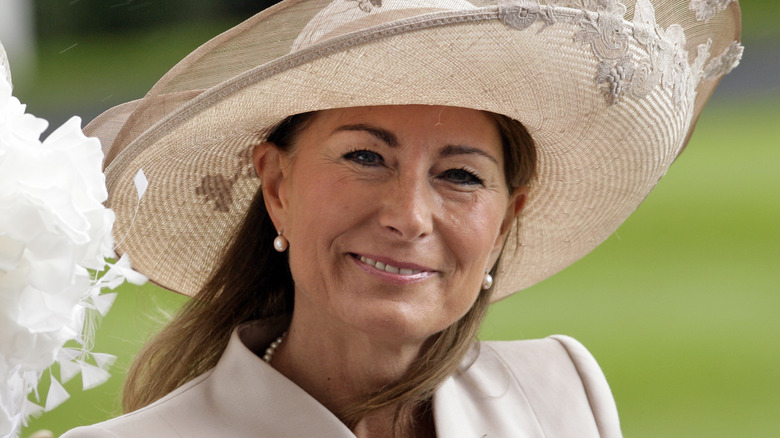 Max Mumby/indigo/Getty Images
Carole Middleton, who is also the grandmother of daughter Pippa Middleton's two children, Arthur and Grace (via Tatler), further revealed that she has a passion for growing her own vegetables, a hobby she believes can encourage a healthier lifestyle. "Growing potatoes is a simple one to start with, and digging for spuds is fun at any age." As the Daily Mail reports, Carole continued, "We also grow carrots, beetroot and onions and there's no better way to encourage healthy eating than to allow your grandchildren to see how food is grown and let them pick their own."
Speaking to Good Housekeeping in March 2021, Carole described herself as a "hands-on" grandmother, adding that she wishes to see a lot more of her family in the year ahead. "I hope to see more of my family than I could last year, including, of course, my new grandchild." She continued, "I want to run down the hills, climb the trees and go through the tunnel at the playground.. As long as I am able to, that's what I'll be doing. I cook with them, I muck around dancing, we go on bike rides."