What Kate Middleton Thinks Of Her Kids' New Hobby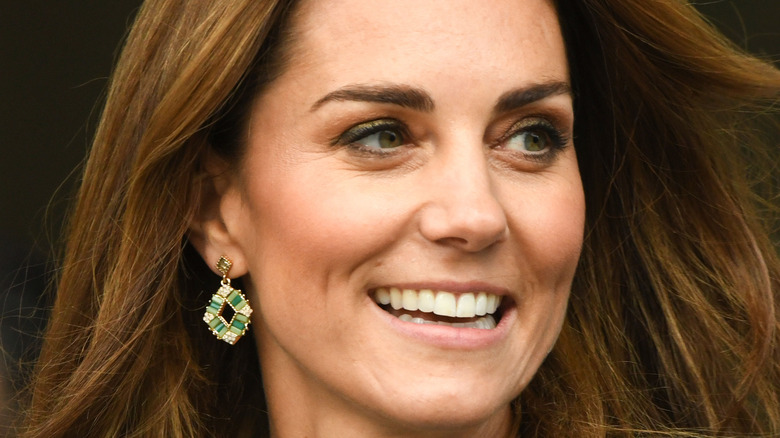 Shutterstock
When Kate Middleton, Duchess of Cambridge, unveiled her exhibit at the Chelsea Flower Show, she did so with the hope that she could inspire families to spend more time outdoors. "I really feel that nature and being interactive outdoors has huge benefits on our physical and mental well-being, particularly for young kiddies," she said at the time. "I really hope that this woodland that we have created here really inspires families, kids, and communities to get outside, enjoy nature and the outdoors, and spend quality time together" (via Instagram). In fact, she told the "Happy Mum, Happy Baby" podcast that she's happiest when "I'm with my family outside in the countryside and we're all filthy dirty."
It appears that Kate Middleton's green thumb didn't come out of the blue, and that it was in fact inherited from her mom Carole, who appears intent on passing on that skill to her famous grandchildren, including Prince George, Princess Charlotte, and Prince Louis (via People).
Kate Middleton believes spending time in nature is important for physical and mental health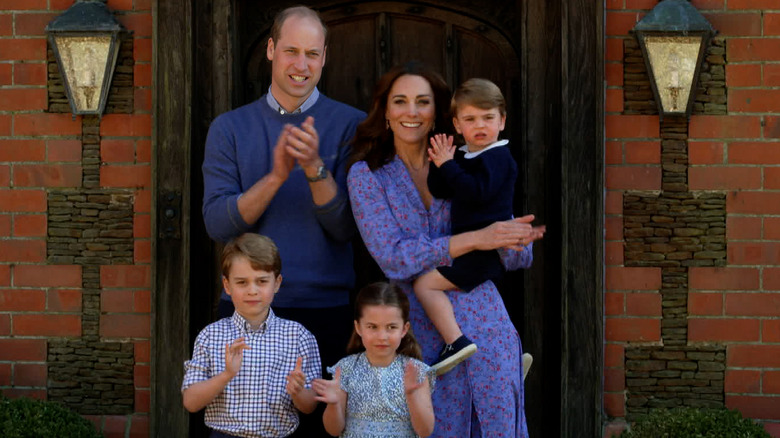 Comic Relief/Getty Images
During a conversation with Saga Magazine, Carole Middleton revealed that she creates activity stations for her grandchildren when she is in the garden, so she can get them working right away. "It's no good calling children over to an activity, only for you then to have to fuss about looking for the right equipment and clearing a space. They'll soon lose interest and slope off," she said, adding that "It's important for children to grow up appreciating nature and part of that is allowing them to get a bit muddy." The interview, which is set to run in the May issue, was reported by People.
Kate Middleton is proof that her mum Carole didn't just talk the talk, she also walked the walk. The Duchess of Cambridge also revealed during the "Happy Mum, Happy Baby" podcast that: "As children, we spent a lot of time outside and it's something I'm really passionate about. I think it's so great for physical and mental well-being and laying [developmental] foundations. It's such a great environment to spend time in, building those quality relationships without the distractions of 'I've got to cook' and 'I've got to do this'" (via Hello). Small wonder then that the Duchess of Cambridge and her husband Prince William appear happiest when they are at their country estate, Anmer Hall, with their children (via Observer).