Here's What You Should Know Before Signing Up For Scentbird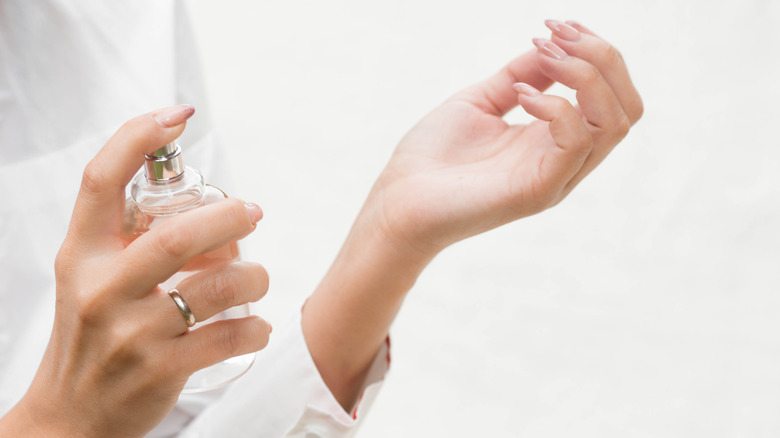 Shutterstock
There's no getting away from the fact that subscription boxes have upped the beauty game, not to mention that they've changed the face of the beauty industry permanently. From makeup subscription boxes to fragrance subscription boxes, there's a subscription service for every taste. 
As per Byrdie, having a box of sample products arrive on your doorstep allowing you to find your new favorite product is an absolute godsend. Something that is particularly true when sourcing a new signature scent virtually, because as Byrdie states, "There's no scratch and sniff function on your laptop yet."
Luckily, Scentbird takes care of that issue for you, offering a subscription service that makes choosing a new go-to fragrance online far simpler and more enjoyable. As per Byrdie, for anyone with a lack of commitment when it comes to perfume preference, Scentbird is an ideal purchase, as it allows you to try different scents each month.
What is Scentbird and how does it work?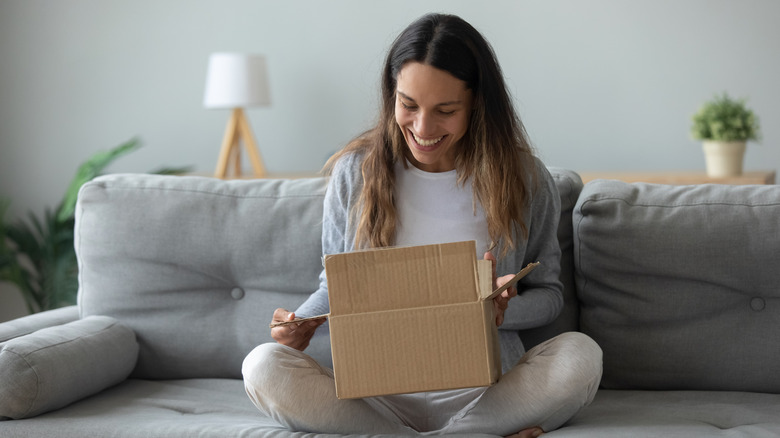 Shutterstock
As Byrdie reports, Scentbird is a monthly subscription box that sends subscribers trial-sized vials of perfume for as little as $15 a month.
Scentbird states that each vial equates to around 120 sprays of perfume, which should be enough to apply four sprays each day for 30 days. When you first sign up to Scentbird, you will also be sent a sleek, reusable case at no additional charge, ideal for carrying your monthly scents in. 
As per Byrdie, the concept was created by Mariya Nurislamova, Rachel ten Brink, Sergei Gusev, and Andrei Rebrov, and allows subscribers to custom order a monthly deluxe fragrance sample to try. The monthly subscription fee guarantees a 30-day supply of your chosen fragrance delivered straight to your door.
Scentbird offers packages that are between 7.5" x 7.5" x 1.5" and are designed to fit perfectly into a letterbox, meaning that no signature is required for the delivery to be successful.
What kinds of fragrances are available from Scentbird?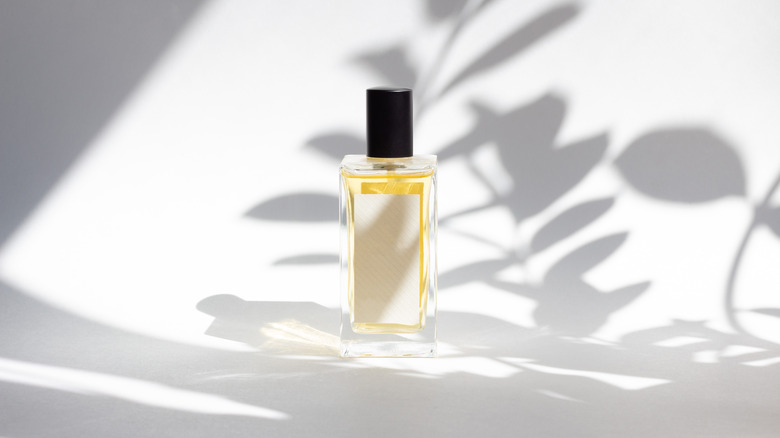 Shutterstock
As per Byrdie, when you sign up to join Scentbird, you will be directed to take a fragrance quiz which is designed to help you to find your perfect perfume match. The system will create a list of scent matches which will then be added to your monthly queue list, allowing you to plan out up to a year's worth of monthly fragrances to try.
Byrdie explains that you can choose from over 500 perfumes, from scents created by brands like Prada, Tom Ford and Burberry, as well as more niche scents from brands like Ellis Brooklyn. What's great about the fragrance quiz is the fact that there are fragrance classifications, such as floral, woody and aquatic aromas, which is a really helpful feature, as it makes choosing fragrances based on scent notes easier.
As per Byrdie, in addition to having hundreds of branded perfumes to choose from, Scentbird recently launched its own line of perfume, called Confessions of a Rebel, extending the fragrance choice even further for subscribers.