How Much Money Do Kentucky Derby Winners Make?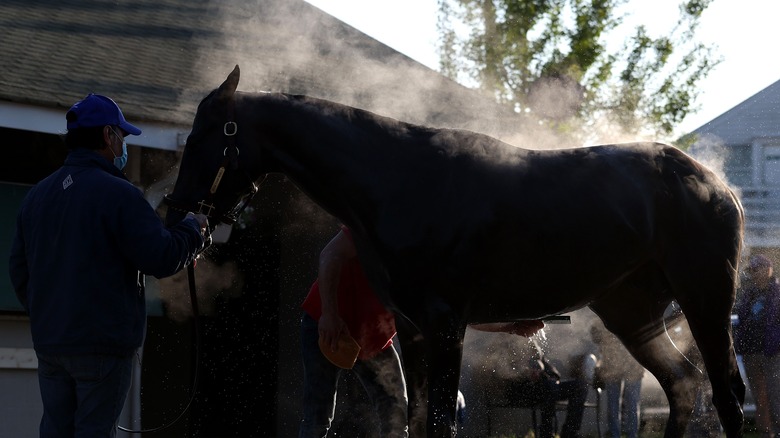 Andy Lyons/Getty Images
Now is not the time to hold your horses. This Saturday, May 1, marks the 147th annual Kentucky Derby, also known as the Run for the Roses, during which equestrians race the fastest three-year old thoroughbred horses in the country (via Britannica) to determine who will be the victor (via USA Today).
The Derby is a landmark event for its home of Louisville, Kentucky, typically attracting thousands of tourists each year, a major boon for the city's local economy. This year, the Derby returns to its rightful place — during the first weekend of May — after being rescheduled for September last year due to COVID-19. It marked the second time in the Derby's almost 150-year history that the event had to be moved — the first time being back in 1945, when it took place on June 9 due to the U.S.'s ongoing involvement in World War II.
The Derby is known as "the greatest two minutes in sports," but those are two minutes that come with a hefty payday for its winners (via Do You Remember).
This year, the participants are competing for $3 million total. The winner gets $1.86 million, with the second- and third-place winners earning $600,000 and $300,000, respectively, and $150,000 and $90,000 for the fourth- and fifth-place winners (via Town & Country). The top winner also has the chance to wear the famed blanket of roses, composed of 400 roses and reportedly weighing 40 lbs.
The Derby's most famous winner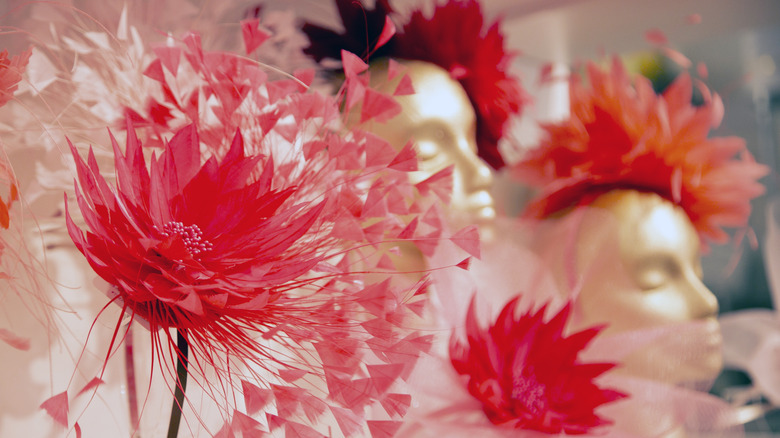 Bloomberg/Getty Images
This year, race insider Bob Weir is putting the top three odds on the horses Essential Quality, Hot Rod Charlie, and Medina Spirit (via CBS Sports). Perhaps the most famous winner of The Kentucky Derby is the horse Secretariat, who was the Derby's victor in 1973. To this day, Secretariat remains the Derby record-holder, having completed the course in 1:59:40 (via Southern Living). He also completed the full Triple Crown, winning both the Preakness Stakes and the Belmont Stakes, in addition to The Kentucky Derby.
Secretariat was raced by the jockey Ron Turcotte, who has also earned himself a place in horse racing history (via History).
"Ron knew the horse, he knew the tracks and, as he said, good jockeys have clocks in their head," Secretariat's owner, Penny Chenery, once said (via America's Best Racing).
Secretariat got the film treatment with the aptly-titled 2010 Disney film "Secretariat" (via IMDb), telling the story of Secretariat's big wins, but also how his owner, Chenery and his trainer, Laurie Laurin.
Whether any of the horses competing in this year's Kentucky Derby will someday warrant their own cinematic rendering, only time will tell.