How Much Is Rob Dyrdek Actually Worth?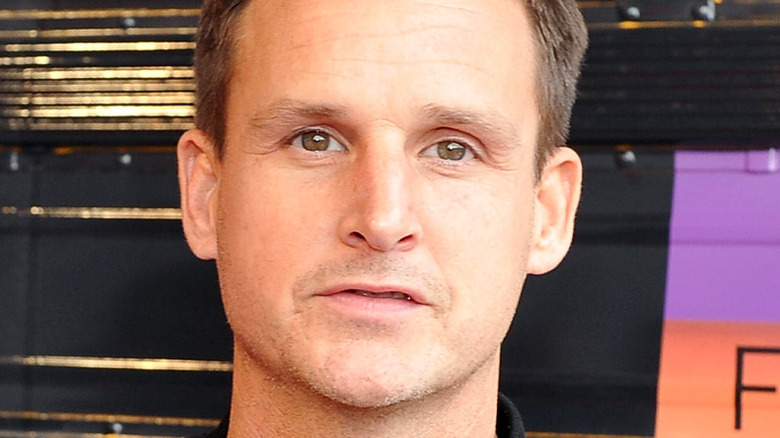 Donato Sardella/Getty Images
Rob Dyrdek is known for acting, writing, and producing credits on TV shows like "Rob & Big" from 2006 to 2007, "Rob Dyrdek's Wild Grinders," which was on between 2012 and 2015, "Rob Dyrdek's Fantasy Factory" from 2009 to 2015, and "Ridiculousness," which ran between 2011 and 2019. Some other television series he has been associated with include "Jagger Eaton's Mega Life," "Crashletes," and "The Dude Perfect Show," as seen on his IMDb page.
Dyrdek is also known for his skateboarding career. He got his first skateboard when he was 11, was awarded his first sponsorship when he was 12, and moved to California when he was 16 in order to be a professional skateboard career. From there, he became sponsored by DC Shoes, founded the Street League Skateboarding competition, and set 21 skateboarding records for the "Guinness Book of World Records," (via Celebrity Net Worth).
So with his television fame and skateboard career, what is Dyrdek's net worth?
Rob made $100,000 per episode on this show
There are a couple of more facts about Rob Dyrdek's life, career, and success to go over before covering his net worth. Celebrity Net Worth goes on to state that he owns a production company and up to 13 horses, which have raced in the Breeder's Cup, just to emphasize their class and prestige. 
When it comes to real estate, he owns three mansions in Beverly Hills' gated community of Mulholland Estates. The first one is on a 3.1-acre lot, which is the community's largest property. The second has a 7,000-square-foot home that went through major renovations. The third is a house with 7,500-square-feet, seven bedrooms, and 10 bathrooms. In all, the television star spent about $25 million on the homes.
It's also reported that when he was on "Rob & Big," he made $60,000 an episode. For "Rob Dyrdek's Fantasy Factory," he brought in $100,000 each episode. So in total, Dyrdek's net worth is $100 million.