How Much Is Issae Rae Really Worth?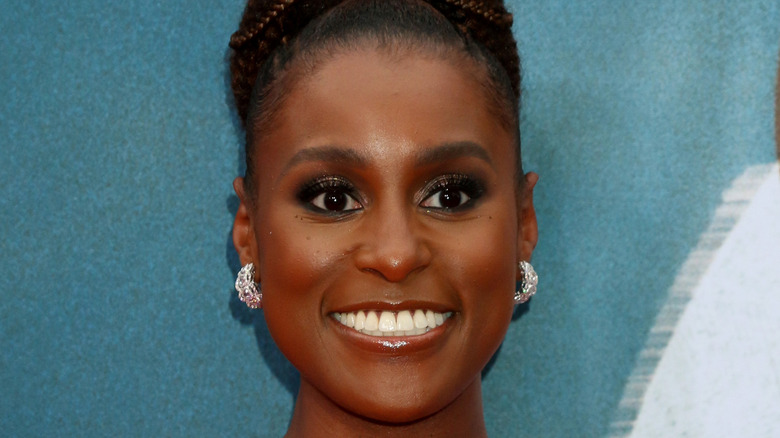 Shutterstock
Issa Rae had an unconventional path to Hollywood. After she graduated from Stanford University, Rae hopped on the trend that many young creators took part in, and became a Youtuber (via Glamour). As someone who had loved acting since young age, she began writing and producing her own web series, including her most famous web show, "The Misadventures of Awkward Black Girl." Thanks to the warm response to her work, HBO signed with Rae to produce television show "Insecure" based on her web series. "Insecure," as of publication, is going for its fifth season and has received several awards and nominations — including a Golden Globe nomination for Rae's stellar role as Issa, — along the way (via the Los Angeles Times). 
Even Michelle Obama – who has had a stunning transformation — is a fan of Rae's work. "She [Michelle Obama] had just finished watching the [Insecure] finale, and she was like, 'That fakeout—how could you do that? I thought you and Lawrence were going to live happily ever after.'" Rae shared. "I was like, 'You really watch it?' She was like, 'Yes. Sasha and Malia put me on to it." 
So, after all the success, the question has to be asked — what is the net worth of this talented artist?
Issa Rae's net worth is thanks to her on-screen and writing gigs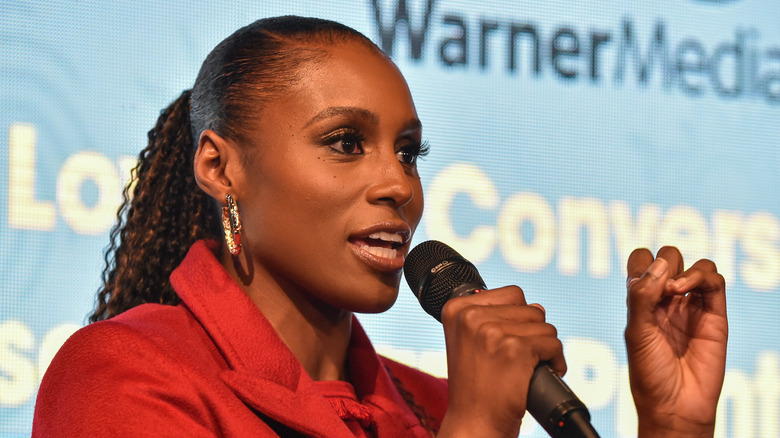 Aaron J. Thornton/Getty Images
In addition to starring and producing "Insecure," Issa Rae has starred on several other shows and movies, including the award-nominated comedy film "The Lovebirds" alongside Kumail Nanjiani. Rae's characteristic voice and humor also caught the attention of Google, who added her voice as one of the options for Google Assistant (via Variety).
Besides her work on screen, Rae is also a published author. Based on her acclaimed Youtube series, Rae published a collection of humorous personal essays under the same name which soon became a bestseller (via Goodreads).
On the personal side of her life, Rae is reportedly engaged to long-time boyfriend Louis Diame, but she hasn't talked much about the matter as she likes to keep her dating life private, according to The Hollywood Reporter. "I realized I just don't like to be the subject of conversations if it doesn't have to do with my work," Rae told the outlet. "I've always been like that, where I'd be dating someone and my friends would find out six months later."
Considering all the high quality work Rae produces, it comes to no surprise that the multi-hyphenated artist has a net worth of almost $4 million, according to Celebrity Net Worth.