There's Bad News For The Talk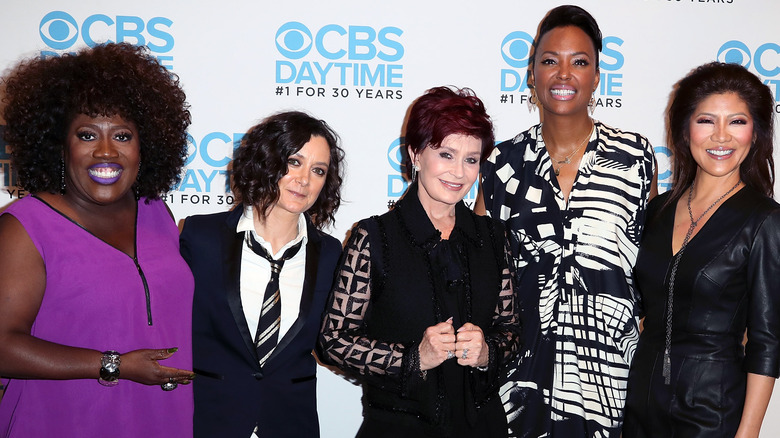 David Livingston/Getty Images
Following Sharon Osbourne's dramatic departure in March of 2021, "The Talk's" ratings have plummeted and the panel show is now ranked as daytime television's lowest-rated program (via Soap Opera Network). As the Daily Mail reported, "The Talk" returned on April 13, 2021 with brand new episodes following a hiatus after Osbourne's tense exit, but the revamp certainly hasn't seemed to capture audiences' attention. 
Per The Sun, Osbourne walked away from "The Talk" after a heated exchange with co-host Sheryl Underwood, in which the pair debated Piers Morgan's comments about Meghan Markle in the wake of her bombshell interview with Oprah Winfrey. Morgan's commentary about the interview was not well received, and ultimately led to his departure from "Good Morning Britain." Osbourne jumped to Morgan's defense, leading to an on-air row with Underwood. Osbourne was accused of being racist and it was later announced she would be leaving the show for good.
Shortly after original cast member Osbourne left the show, "The Talk" was averaging 1.505 million viewers per episode, a significant drop from the previous season which drew in an average of 2.057 million viewers an episode, the Daily Mail reported. 
Sharon Osbourne broke her silence about her departure from "The Talk"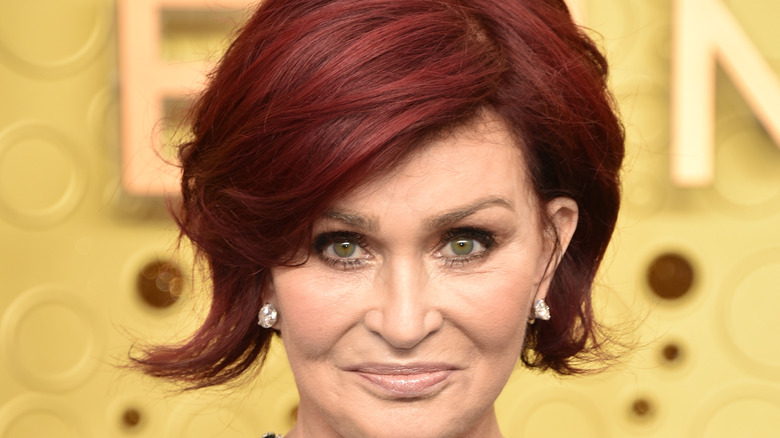 John Shearer/Getty Images
CBS released a statement confirming Sharon Osbourne's shock departure from "The Talk" in late March, explaining that Osbourne and Underwood's televised fall-out was "upsetting" for everyone involved. "As part of our review, we concluded that Sharon's behavior toward her co-hosts during the March 10 episode did not align with our values for a respectful workplace," the statement read, via Deadline. 
During a subsequent appearance on HBO's "Real Time with Bill Maher," Osbourne broke her silence on her exit from "The Talk," telling host Maher that she was "angry" about how things transpired (via USA Today). "I've been called so many things in my life, I am so used to being called names, but a racist is one I will not take," she said. "Disagreeing with someone does not make you a racist."
But things did not stay peachy between Osbourne and her fellow hosts from "The Talk," as information started coming out of the woodwork after her on-air fight with Underwood. As noted by Us Weekly, host Leah Remini alleged that Osbourne had used "racial and homophobic slurs in the past." Page Six reported that Osbourne allegedly called host Julie Chen "slanty eyes" and mocked openly-gay host Sara Gilbert. Suffice to say that the drama surrounding Osbourne had a negative impact on "The Talk" and its ratings. 
Elsewhere, Osbourne's close friend Piers Morgan — at the center of the initial controversy — shared his thoughts on "The Talk's" sharp drop in viewership, simply tweeting, "Go woke... go broke."