Why A Royal Expert Is Claiming Prince Harry Failed Meghan Markle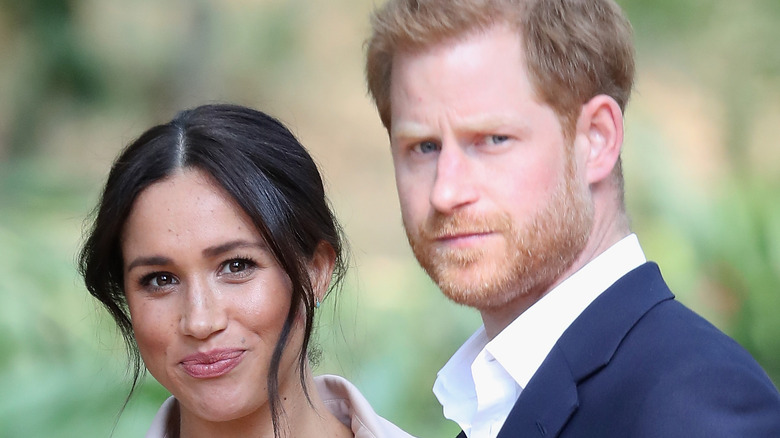 Chris Jackson/Getty Images
Prince Harry and Meghan Markle's "Megxit" from the British royal family may be the fault of the Duke of Sussex himself, a royal expert has claimed. Speaking to Page Six, Robert Jobson — who penned the biography "Prince Philip's Century" — accused Harry of not preparing his wife for the realities of traditional royal life. 
"It's a combination of Harry and Meghan's fault, mainly Harry for not explaining it to her properly," Jobson said. "He's not the sharpest guy, but maybe he didn't want to explain it. It's hard work being a member of the royal family. People think it's not but it is. It's not glamorous and maybe she didn't fancy that after at all." 
The author went on to say that he primarily blames Harry for the fallout, because the prince knew what royal life entailed "but he wanted his cake and to eat it." Jobson concluded by saying that a primary role of the royal family is "service and helping others," that their main focal point as royals is to serve the British people — two aspects that Harry fell short on. 
"The British people fund the royal family, it's our royal family, we expect them to show respect," Jobson said. "Without the British people, the royal family doesn't exist."
The royal expert also had harsh words for Meghan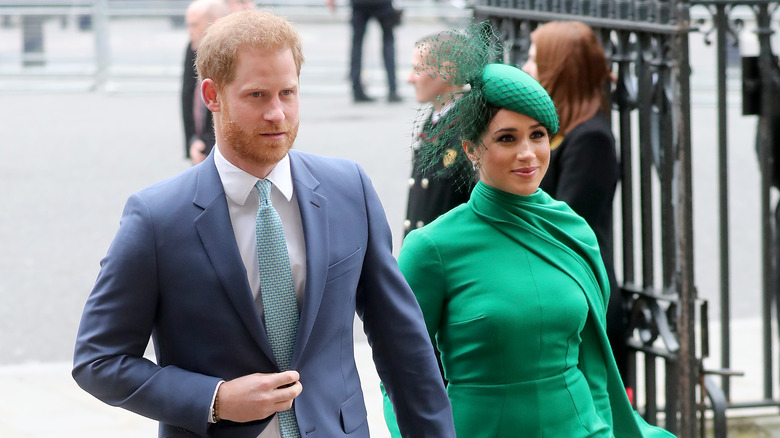 Chris Jackson/Getty Images
While Robert Jobson made his thoughts about Prince Harry's behavior known, he didn't place the entire blame on him. Jobson also accused the Duchess of Sussex of not showing enough interest in the new life she was about to embark on before the couple's 2018 wedding (via The Independent). "It's up to you to do your own homework if you want to marry into a prestigious family," he said. 
Speaking to Page Six, the royal expert continued. "When she saw that she had the little house and William and Kate were the number one couple she probably didn't understand that and thought, 'Well we can do better than this and start [commercializing] the royal family,' well frankly that's not acceptable." 
Since leaving the royal family and their roles as senior members, Harry and Meghan have established themselves in a $14.65 million estate in Montecito, California, situated on more than seven acres of land (via Variety). The couple kept a fairly tight lid on the details about their exit from the royal family, that was until the bombshell sit-down interview they conducted with Oprah Winfrey in early 2021. The couple lobbed complaints against the "Firm" and accused insiders of being racist towards Meghan and their baby, Archie — naturally, the royal family was shocked by the claims. Time will tell exactly how things between the couple and the royal family will play out.