Inside Abigail Spencer And Meghan Markle's Relationship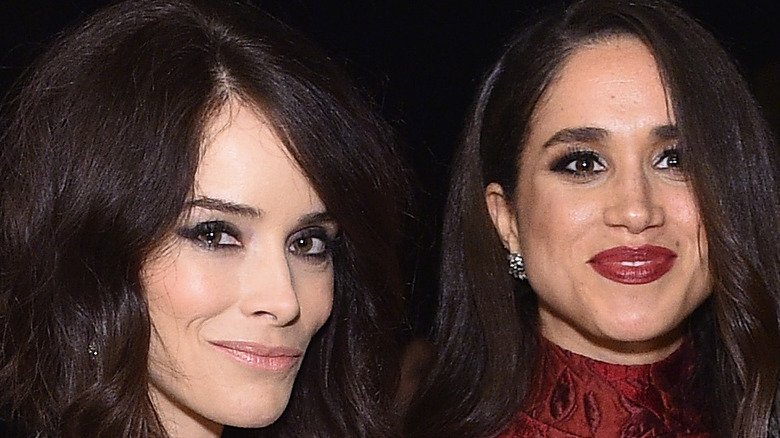 Stefanie Keenan/Getty Images
Meghan Markle has lived every little girl's fairytale fantasy, with the unique happy ending to match. The American-born former actress met her prince in 2016 on the set of her television series, "Suits," according to Biography.com, and romance soon ensued.
That prince is the British royal Prince Harry, the second son of Prince Charles of Wales and his late former wife, Diana Spencer. Harry had a reputation as a bit of a playboy in his younger years, according to Marie Claire, but when he met Meghan, he fell in love and they married two years later.
However, Meghan has another relationship that has helped shape her life and that's her friendship with Abigail Spencer, an actress who she met at an audition earlier in their careers. They later worked together on "Suits." Spencer got her start on daytime soap operas and is best known for her role in the series, "Timeless," according to IMDb.
Abigail and Meghan have been together through it all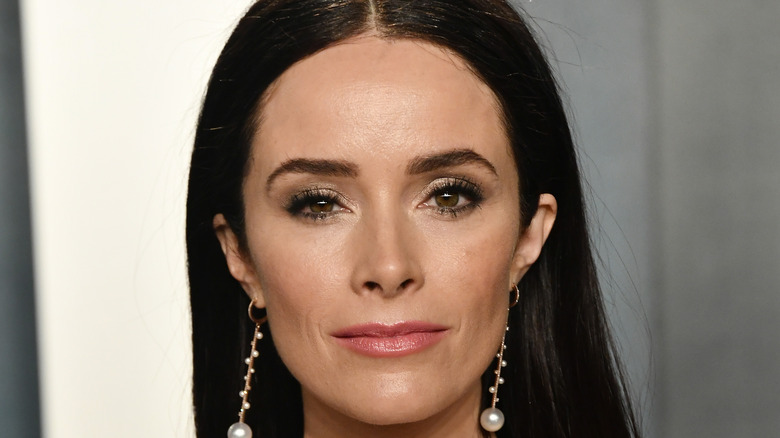 Frazer Harrison/Getty Images
After Meghan Markle got engaged to her prince in 2017, Abigail Spencer talked about Markle and the type of woman she is with Vanity Fair. "She's got warm elegance, though her style is hard to pin down," she told the outlet. "It's classy and timeless. When you're talking to her, you feel like you're the only person on the planet. And it's just wonderful to see her so in love."
When Markle walked down the aisle to wed Prince Harry in 2018, Spencer was right there in London as a guest, as she couldn't miss her friend's big day. According to Harper's Bazaar, she sat with another one of Markle's close friends: tennis great Serena Williams.
Even as Markle became British royalty, she maintained her friendship with Spencer, who has even defended her from harsh critics throughout the years. Her most fervent defenses came in 2021.
Meghan was there for Abigail when she needed her most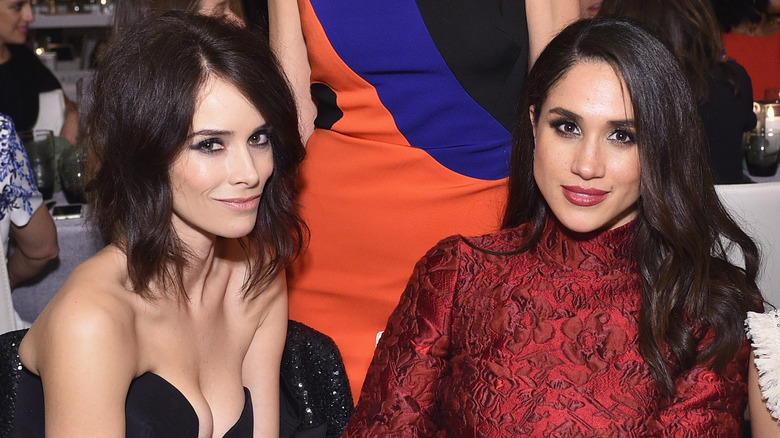 Stefanie Keenan/Getty Images
As of writing, Prince Harry and Meghan Markle live in California after stepping back from their royal duties. As the pair made headlines speaking out about the way Markle was treated by the royal family, Abigail Spencer has steadfastly defended her friend.
"She's modeled nothing but generous professionalism on sets and an even more generous friendship in private," Spencer posted to Instagram on March 6, 2021, alongside a photo of the pair hugging. She continued by telling the story of how Markle was there for her after a family death and a particularly nasty breakup. "She's been there for me – and physically held me – in my darkest hours: After my dad died. After a gut wrenching break up she brought me into her home and nursed me back to health. Soup & salad waiting in the kitchen, just, if I needed it."
The post continued, "She's taken my son in as her own. I can't tell you the value of having another working mother I can lean on when with the pressures of visibility & child-rearing woes become overwhelming. She's always been a safe harbor for me, someone I can fall apart in front of... and with."