The Truth About Kate Middleton's Wedding Dress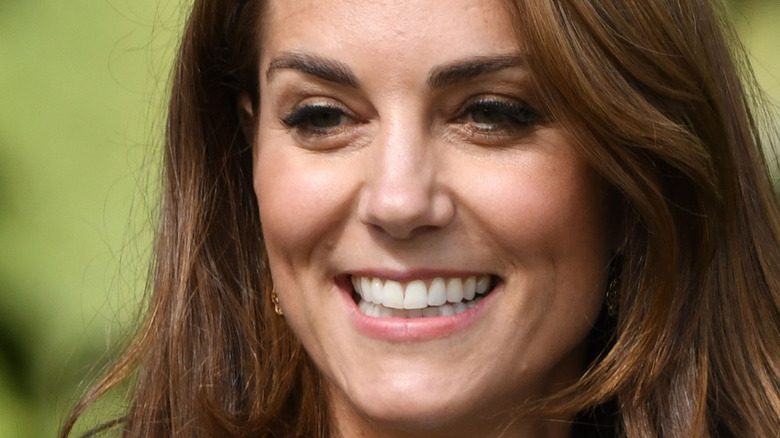 Shutterstock
It takes a lot of effort to craft a dress as stunning as the one Kate Middleton wore when she married Prince William a decade ago. While many brides shop for a wedding dress off the rack, Kate's dress was custom-made for her royal wedding. A lot of work went into the gown, which had to be made in secret so that the press wouldn't leak details of the outfit before the big day.
Chloe Savage, an embroiderer who worked on the dress, spoke to People about how much work was put into the gown. Savage explained that some of the details of the dress had to be left until the last minute as "brides have a tendency to do things like drop [weight] before a wedding and as her dress was going to be seen from every conceivable angle by a billion people, you couldn't have it being a bit saggy because she'd lost weight or gained a couple of ounces due to stress."
The day before the wedding, Savage said that the team "hadn't finalized the lace down the seams yet ... to accommodate for that final fitting." The gown wasn't finished until 10 p.m. the night before Kate's big day.
A lot of people worked on Kate Middleton's wedding dress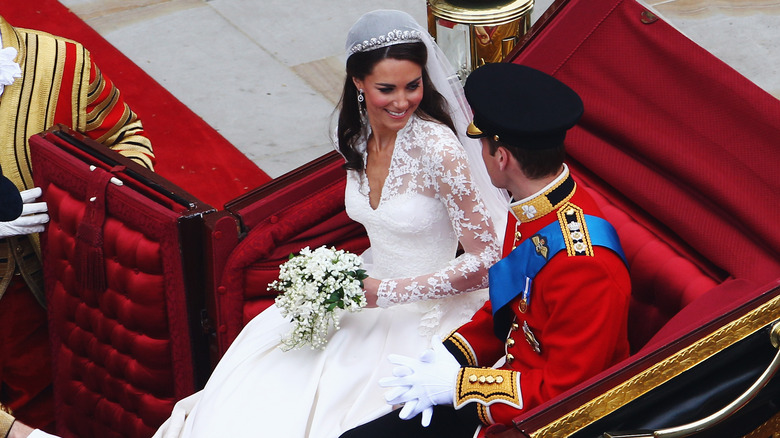 Georges De Keerle/gp/Getty Images
Kate's dress required a team of 50 people. "When we were making the dress, we had to keep everything a total secret," Savage revealed to People.
A decade after Kate and William were married, Kate's Alexander McQueen gown is no less enviable. The iconic gown had a big impact on bridal trends that persists to this day. HuffPost noted that the dress broke a trend of strapless wedding dresses that had dominated the industry in preceding years, and brides still try to imitate the look.
Part of the enduring popularity of the dress is that its style is timeless. Wedding planner Sarah Haywood told HuffPost that Kate's gown was inspired by the gown Grace Kelly wore to her own royal wedding in the 1950s. "The shape, the silhouette, the sleeves ... it's very reminiscent of Grace Kelly's wedding gown, and that's quite astonishing," said Haywood. She added that Kate Middleton's "gown will span the test of time."