Inside Jason Segel's Split From His Longtime Girlfriend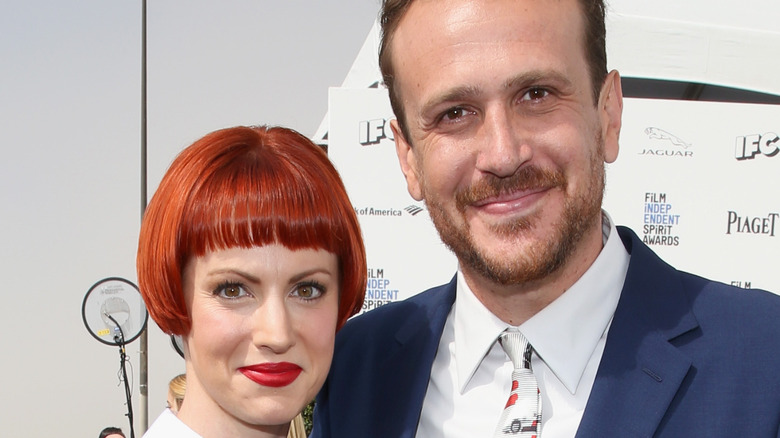 Jonathan Leibson/Getty Images
In "Forgetting Sarah Marshall," actor Jason Segel was involved in one of the most excruciating breakups in film history. Completely nude and even more exposed emotionally, his character begs the titular character, played by Kristen Bell, to not leave him for another man (via YouTube in a NSFW clip). As the "How I Met Your Mother" star subsequently revealed, what made the moment so much worse was that Segel drew from his own life in writing it, as ABC News notes. 
In reality, the actor realized about halfway through being broken up with that he should probably put some clothes on, but "It turns out picking out an outfit for the second half of a breakup is like the worst outfit you'll ever pick out." However, as horrible as it was, "The whole time I thought as soon as she walks out this door, I'm going to write this, and it worked out." Sadly, it seems Jason Segel now has even more experience to draw from with his devastating latest split.
Jason Segel and Alexis Mixter remain the best of friends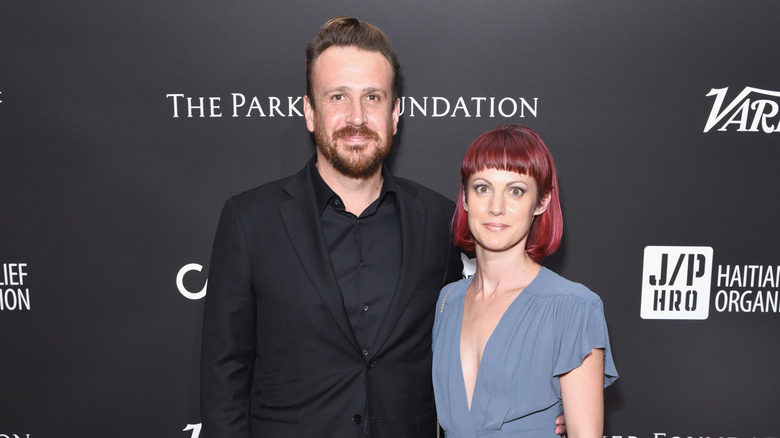 Presley Ann/Getty Images
Jason Segel and girlfriend Alexis Mixter have called it quits after eight years together. The artist took to Instagram to announce the breakup, noting alongside a shot of the two in happier times, "This is a photo of two best friends. This guy and I have shared so much life together. Changed each other at a soul deep level. All for the better." The lengthy caption detailed how much their relationship meant to her, with Mixter admitting it felt weird to write about it since they remain close. "My feelings while writing this are only ones of love and gratitude. Gratitude to the universe for putting this man in my life the way it did and then allowing us the grace to decide that what we had, could become more," she noted, thanking the comedic actor for all the wonderful things he's done for her over the years. 
Segel has not responded or publicly addressed their split, at the time of writing. People confirms the two began dating in December 2013, keeping things under wraps before making their public debut as a couple in 2016, at a fundraiser. They've continued to keep things private over the years, though Mixter did celebrate Segel's birthday in 2020 with a sweet Instagram tribute The main reason Mixter announced their split on social media was because the relationship was somewhat public, despite their best efforts to stay private, as she acknowledged in her caption.