Why This Full House Role Was Recast After The Pilot Episode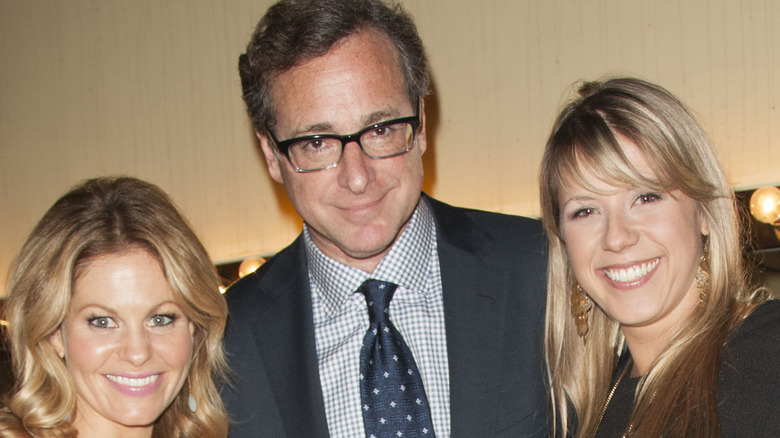 Michael Bezjian/Getty Images
For anyone who was a kid in the '80s, we were gifted amazing trends like snap-bracelets, scrunchies for our crimped hair, and our favorite show of all time, "Full House." The Tanner family showed viewers what a wholesome family should look like, even if it is a bit unconventional. 
Danny Tanner, Uncle Jesse Katsopolis, and Uncle Joey Gladstone taught their three little girls how to navigate through life without their mother and taught them and viewers important lessons along the way, (per IMDb).
There is no arguing that the entire cast was perfect for each part. Fans were gifted with brilliant one-liners such as "How rude!" "Cut it out," or "Have mercy." Admit it, you all read that in Uncle Jesse's voice. But were you aware that there was one main character who was actually re-cast after the pilot? Shock horror, this writer didn't know either. No one could imagine the show without him; oops, we already gave you a clue!
The tale of two Danny's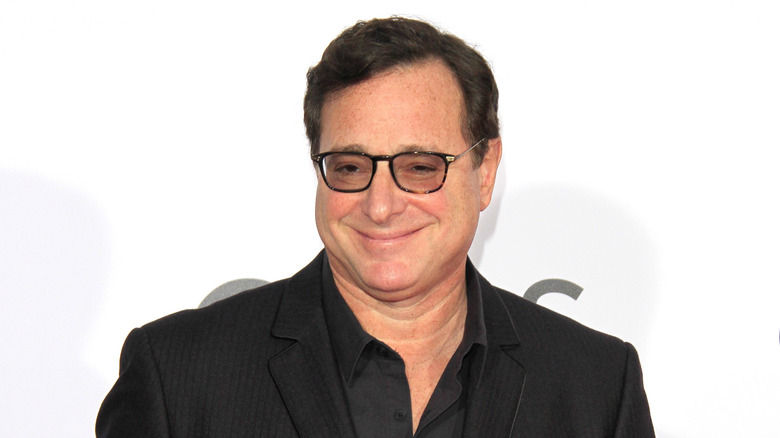 Shutterstock
To say it's hard to imagine anyone else playing the patriarch and self-proclaimed neat freak who loved spring cleaning, Danny Tanner other than Bob Saget, is an understatement. 
The legendary comedian held the role for eight seasons and even reprised his role on the remake of "Fuller House." Apparently, Saget was unavailable in 1987 when the network called, according to Screen Rant. The part was initially given to John Posey. You may be asking, "Who the heck is John Posey?" Well, he too was an up-and-coming actor who is now known for shows such as "Teen Wolf" and "How to Get Away With Murder."
Fans may be surprised to learn that Saget was already tied in to being an on-air personality for CBS's "The Morning Program." The original pilot with Posey never aired since Saget was able to get out of his contract with the network and land the lead role. The ABC producers were happy to let the backup Danny go since Saget was their first choice all along.
Bob was always Danny Tanner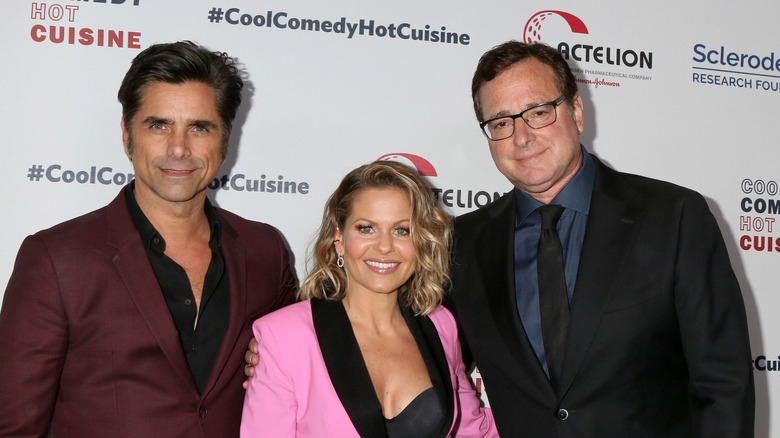 Shutterstock
After losing the part of a lifetime, Posey spoke to Yahoo! Entertainment, who revealed he received the bad news over a beeper while driving to what he thought would be his break-out role. 
In the telling interview, the comedian revealed that the news made "for a long drive, as you can imagine." A network executive from ABC had caught him performing with his comedy group and told him they wanted to see him in front of a camera. He told Yahoo! he jumped on a plane to Los Angeles and was given the pilot for "Full House." 
Posey divulged that ABC told him, "They were looking all over the country for people and couldn't find a guy, although I later found out that Bob Saget and Paul Reiser were the two guys they were after first." In the end, it all worked out between the battle of the two Danny's as two generations of fans have fallen in love with Saget as Danny Tanner.