Amy Schumer Reveals How Her Life Has Changed Since Becoming A Mom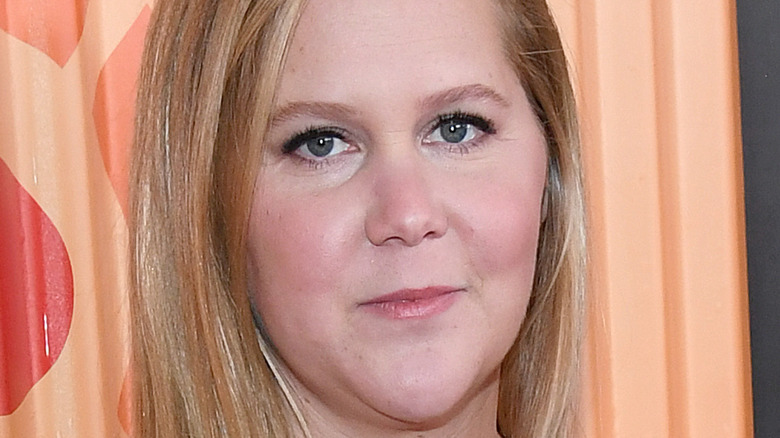 Kevin Mazur/Getty Images
Amy Schumer has been a Hollywood favorite ever since her comedy specials catapulted her to A-list status. On top of her many specials, Schumer's shown off her comedic acting chops on "Inside Amy Schumer," "Trainwreck," opposite comedy legend Bill Hader and NBA star Lebron James, "Snatched," "I Feel Pretty," and more (via IMDb).
Shortly after Schumer married celebrity chef Chris Fischer in 2018, the couple announced that they were pregnant with their first child. However, the 39-year-old actress and comedian didn't have the easiest pregnancy, to say the very least, as she was diagnosed with hyperemesis gravidarum, a condition that causes "severe nausea, vomiting, weight loss, and electrolyte disturbance" (via American Pregnancy Association). Schumer documented her incredibly difficult pregnancy on social media, noting in a since-deleted Instagram post, "I threw up violently and felt sick mostly every day of my pregnancy. Hyperemesis is real and it's awful" (via Today).
Amy Schumer says her social life has changed a lot since becoming a mom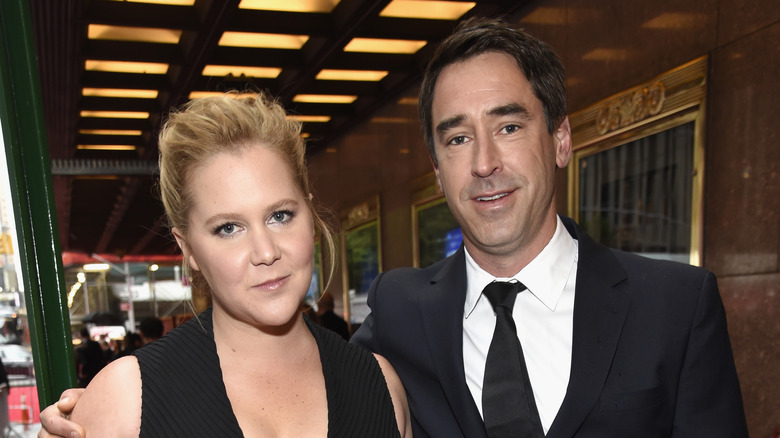 Kevin Mazur/Getty Images
The "Amy Schumer Learns To Cook" star opened up about life as a mom to her son, Gene, on an episode of SiriusXM's "Comedy Gold Minds with Kevin Hart" podcast on April 28, telling Hart all about her and her husband's sex life post-baby. "Okay, truly, we probably have sex every seven to 10 days," she revealed. "And we do it and we go, 'God, that's so great. Like we need to do that more.' And then we don't do it again for another seven to 10 days" (via People).
Schumer also told Hart that her social life has dramatically changed since becoming a mom, telling the "Central Intelligence" star, "I don't go out anymore," she shared, crediting the pandemic for part of the reason she doesn't like leaving the house. "I'd be down at The Cellar every night doing stand-up, and now it's like, if a friend is like, 'Want to meet out at 8:00 p.m?' I'm like, '8:00pm?! Sorry!'" (via People).