The Truth About Rickey Thompson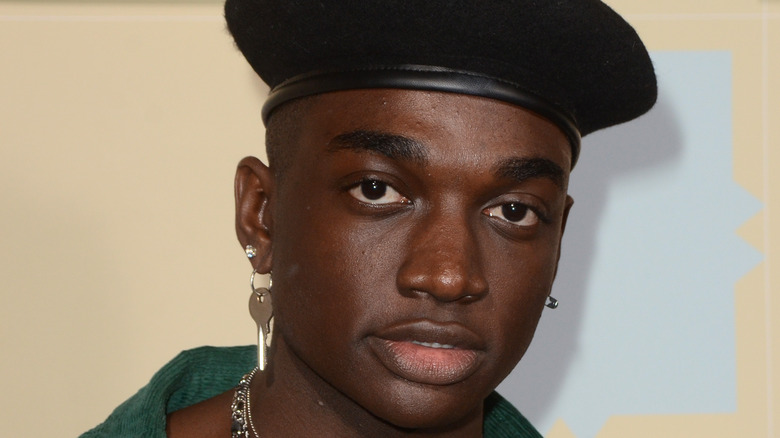 Shutterstock
If you're unfamiliar with Rickey Thompson, it's likely that you've seen his famous Vine in which he crafted a quite iconic remix of "Thinkin Bout You" by Frank Ocean, singing "A burnt potato flew around my room." From 2013 until 2016 – when Twitter decided to shut Vine down – the social media influencer, actor, and comedian was gaining millions of fans as a Vine superstar, despite his lack of confidence leading up to that point in his life. 
"I didn't grow up with a lot of friends," Thompson told Vogue in March 2021. "I would see all of these other people's pages growing. I never thought I could do it. I was like, 'I'm shy. I'm scared about what other people think about me.' I feel like social media really brought the confidence out of me." 
After the demise of Vine, Thompson brought his hilarious antics to Instagram, YouTube, and Twitter, garnering millions of fans yet again for his dance moves, fashion sense, and hilarious conversations about everything and anything. In 2016, Thompson came out as gay on Twitter. "By being Black and gay, I've had to really work my a** off to get to where I am," Thompson told Vogue. "When I meet people who have supported me since the beginning of my journey, that's what keeps me motivated to keep going." In the years since he found internet stardom, Thompson has been in a YouTube TV show, appeared in advertisements for top fashion brands, and hosted a podcast.
Rickey has become a fashion icon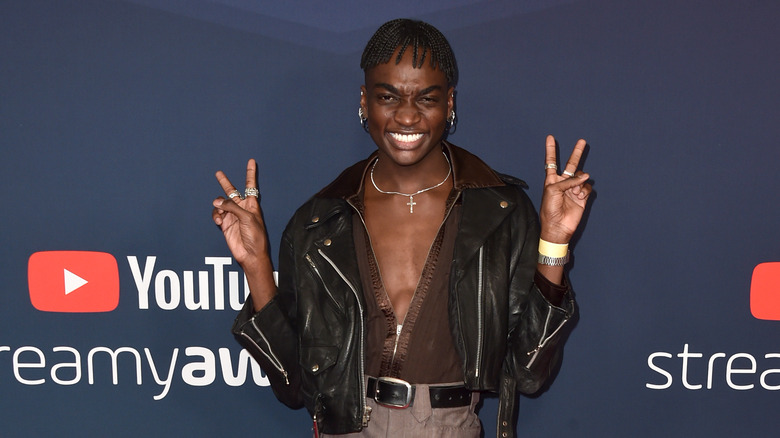 Alberto E. Rodriguez/Getty Images
Between 2016 and 2018, Rickey Thompson starred as Dakota, Andie's gay best friend, in the YouTube TV series "Foursome." Shortly after the show's conclusion, Thompson was finally able to show his appreciation for fashion by walking in his first runway show for designer Alexander Wang in 2018, (per Essence). Since then, Thompson has appeared in advertisements for Coach and been praised for his '90s and early 2000s-inspired fashion sense from publications like Vogue and Who What Wear. "I have been obsessed with fashion ever since I was little," Thompson told Who What Wear. "I'm obsessed with fashion because it gives me a way to really express myself through clothes. I get excited when someone tells me they love my outfit or 'Oh my God, Rickey. I love what you did there!'"
As if being on YouTube, Instagram, Twitter, and TikTok weren't enough for the social media star, he also started hosting a podcast in 2020. The podcast, "We Said What We Said," is co-hosted by Thompson and fellow social media phenomenon Denzel Dion and features candid discussions on pop culture, sex, love, and friendship. Thompson told Paper in 2020, "I really want people to leave this podcast with inspiration, just happy about being themselves, just a really good feeling."
Thompson has been nominated for the Breakthrough Social Star Award at the 2021 MTV Movie and TV Awards, which is set to premiere on May 16 and 17.