Whatever Happened To Maisie Williams?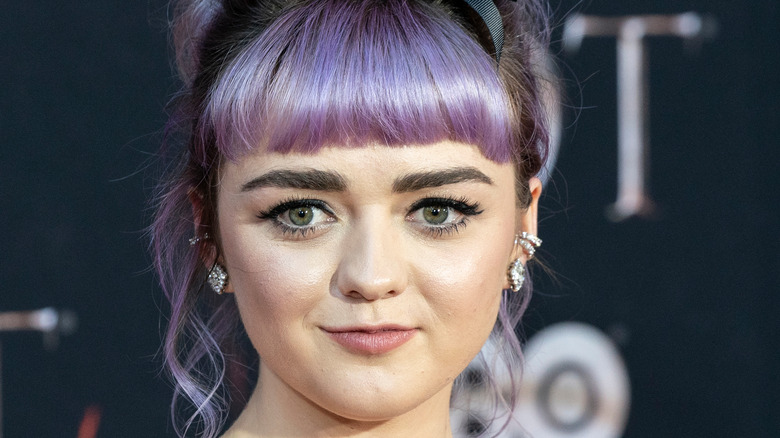 Shutterstock
For a first acting role, Maisie Williams struck gold with Game of Thrones. For eight years, the actor played the youngest Stark on one of the most successful TV shows ever. Once the show came to an end in 2019, its cast moved on to bigger things. But whatever happened to Maisie Williams?
Unsurprisingly, the British actor struggled to leave the strong-willed Arya behind, as well as her castmates. "It just won't be the same again," she recently told fashion brand Ssense. "We can stay in touch, and we can go to each other's weddings, but it's never going to be like it was when we were in Northern Ireland shooting 'GoT.'"
But as long as she has the opportunity to play "incredible characters," Williams is up for anything. As she explained, "I think success is measured in so many different ways, and to me it's playing incredible characters and doing things I didn't think I was capable of." So while she may have left Arya behind, the actor still carries the lessons she learned and the confidence she gained from "Game of Thrones."
And since her time on that show, Williams has found success both on screen and off. Since "GoT," the actor has starred in the "X-Men" spin-off "The New Mutants," "The Owners," and the Sky TV series "Two Weeks to Live" (via IMDb). 
Maisie Williams is set to star in Danny Boyle's Sex Pistols biopic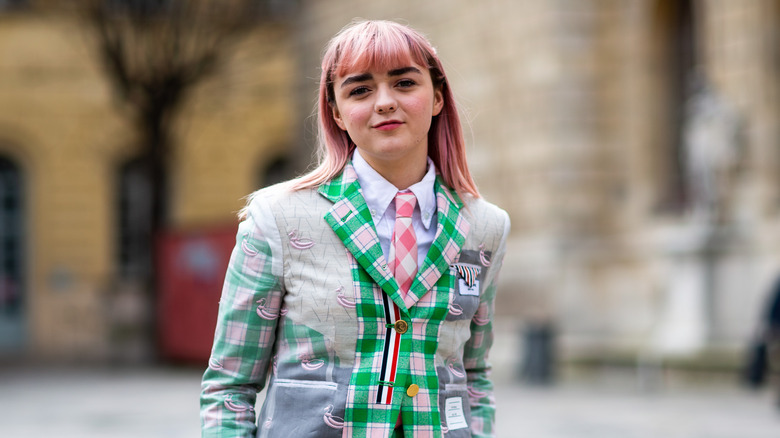 Shutterstock
Maisie Williams is currently filming a show for legendary English director Danny Boyle titled "Pistol" (via Digital Spy), which is set to chronicle how the Sex Pistols changed the face of punk music. The "GoT" star will play model and superfan Jordan, who was better known as Pamela Rooke. The actor has already been spotted filming the show, sporting a bleach-blond hairdo and Rooke's iconic jet-black eyeliner (via Metro).
Among all her new acting roles, Williams has also been working on a new networking platform called Daisie. Specifically catered toward young creatives, Daisie is a "safe space for people to upload their work even if it's just an idea, without being criticized," Williams told I-D in 2019. "I've always been passionate about the creative arts and I feel lucky to have got to the position I am in now so I created Daisie in the hope to encourage other people starting out in the film industry."
As I-D notes, the platform (and app) has no follower count, and provides users with a place of equal opportunity. "Opposed to other platforms, it's a place to find your audience," Williams concluded. "For that reason, we don't see Daisie becoming a rival."