The Heartbreaking Death Of Olympia Dukakis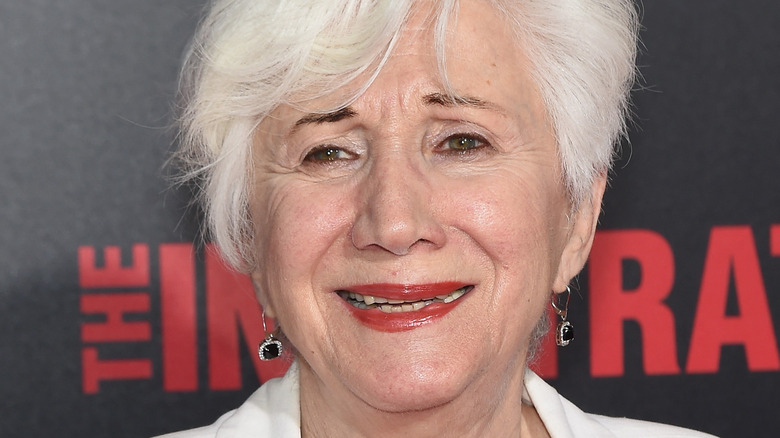 Jamie Mccarthy/Getty Images
The Oscar-winning actress Olympia Dukakis has died at the age of 89, according to the Hollywood Reporter. Her brother, Apollo, confirmed the news in a Facebook post. "My beloved sister, Olympia Dukakis, passed away this morning in New York City," he wrote. "After many months of failing health she is finally at peace and with her [husband] Louis [Zorich]" (via Los Angeles Times).
Dukakis was a longtime stage actress, but she broke into the Hollywood mainstream at the age of 56 when she portrayed Cher's mother in the 1987 classic romantic comedy "Moonstruck." She won the Best Supporting Actress Oscar for the role. In a 1991 interview with the Los Angeles Times, Dukakis revealed that she enjoyed her new fame and the fans it earned her, and was particularly amused when they shouted her famous lines at her while she was out and about — even when it was her "Moonstruck" quote, "Your life is going down the toilet."
Olympia Dukakis had a long career as an actress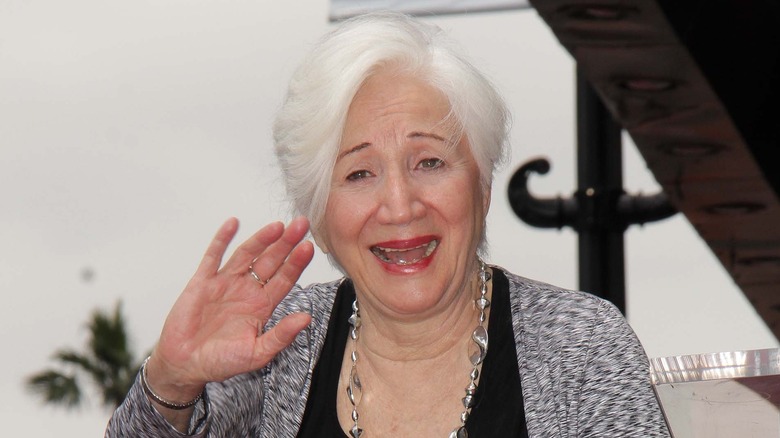 Shutterstock
According to Deadline, Dukakis was the daughter of Greek immigrants, though the Los Angeles Times reports she described herself as the "poster child for the bad Greek daughter." Dukakis graduated from Boston University, and moved to New York City, where she taught at NYU while auditioning for parts. After years of regularly working in TV and theater, her "Moonstruck" success led to more big roles. Among her many roles were starring turns in "Steel Magnolias," "Mr. Holland's Opus," and "Look Who's Talking."
Her husband, Louis Zorich, was also an actor, best known for his part in the sitcom "Mad About You." According to The Hollywood Reporter, the pair met while auditioning for an off-Broadway play. Neither of them got the part, but their relationship was clearly built to last. He bought her a 99 cent ring, and they remained married until his death in 2018.
Dukakis is survived by her three children, Christina, Peter and Stefan.