Cindy McCain Has Harsh Words For Republicans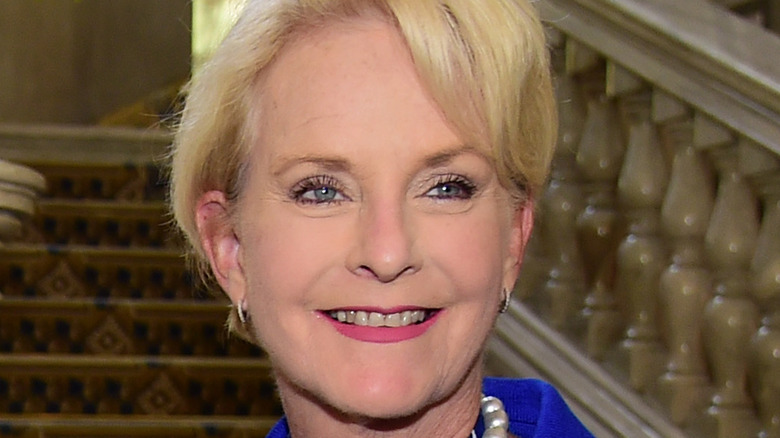 Pier Marco Tacca/Getty Images
Arizona, home state of the late Senator John McCain, is going through some election-related upheaval at the moment. While a hundred days of President Joe Biden as the head of state have come and gone, a vote recount is again underway in Arizona's heavily-populated Maricopa County. The count is being handled by an alleged conspiracy theorist who believes that the election was stolen, and that former President Donald Trump should have won, (via HuffPost).
John McCain's widow Cindy McCain told CNN's Jake Tapper that "the whole thing is ludicrous." She added, "This also comes from a state party in Arizona who refused to be audited themselves for votes that were cast within their own party." Cindy also took pains to remind some of the people in her own party that "the election is over." 
"Biden won,"  she stressed, (via CNN). "I know many of them don't like the outcome, but elections have consequences."
As many may recall, Cindy did endorse Biden's presidential campaign For that, she has been censured by the Arizona GOP for doing so.
A company owned by a Trump supporter is conducting the recount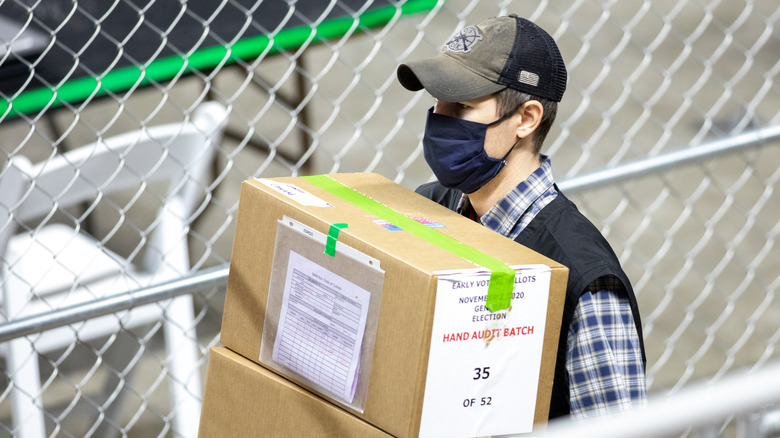 Courtney Pedroza/Getty Images
The current recount, which is studying the results of both the presidential and the senate races, are currently being carried out by Cyber Ninjas, a company owned by a Florida-based Trump supporter. 
It's generating plenty of worry among right-wing groups, because they say ballots from the November 3 elections will be stolen or damaged. Forbes, which reported on the latest recount effort, says there are also fears that the privacy of those whose ballots were being counted was not being respected. A judge has already ruled that Cyber Ninjas must publicly show its recount procedures, however, the company says doing so would be releasing their "trade secrets."
Leaders of the Arizona senate, who have asked for the recount, say they aren't looking to overturn the elections — they only want to '"improve" the way the area conducts its polls moving forward. However, per The Washington Post, Trump supporters say they think a "proper" audit will show that the election results were problematic. Government channels including election officials, courts, and a county board of election supervisors headed by GOP members have also objected to the ongoing recount.